Ascension Earth 2012 -- 10:12:2014
Our Place in the Milky Way Galaxy
Catastrophes that Changed the Planets
Did viking men bring their wives along? Viking men may have brought their wives with them to colonize new lands, a new DNA study suggests
Albert Einstein Letter Concerning Haters & How To Deal With Them
Love by Numbers ~ Online Dating Statistics
Strange answers to the psychopath test ~ With Jon Ronson
The Science of Reincarnation & A Report of Over 50 Dead Bankers & Financial Journalists on Coast To Coast Radio
When Your BFF Moves Away
A pie on Mars? Bizarre structure baffles scientists
Posted: 09 Dec 2014 09:46 PM PST
Click to zoom
Posted: 09 Dec 2014 09:44 PM PST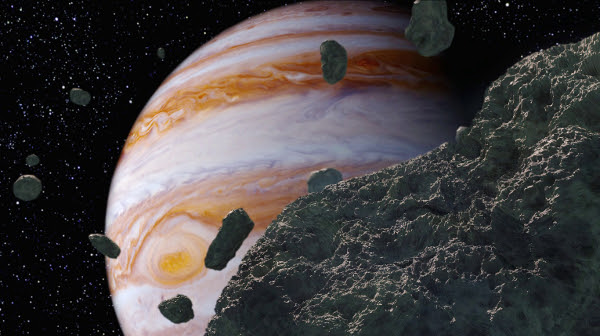 Click to zoom
Posted: 09 Dec 2014 09:42 PM PST


Excerpt from
csmonitor.com

Vikings may have been family men who traveled with their wives to new lands, according to a new study of ancient Viking DNA.

Maternal DNA from ancient Norsemen closely matches that of modern-day people in the North Atlantic isles, particularly from the Orkney and Shetland Islands.


The findings suggest that both Viking men and women sailed on the ships to colonize new lands. The new study also challenges the popular conception of Vikings as glorified hoodlums with impressive seafaring skills.
"It overthrows this 19th century idea that the Vikings were just raiders and pillagers," said study co-author Erika Hagelberg, an evolutionary biologist at the University of Oslo in Norway. "They established settlements and grew crops, and trade was very, very important."

Vikings hold a special place in folklore as manly warriors who terrorized the coasts of France, England and Germany for three centuries. But the Vikings were much more than pirates and pillagers. They established far-flung trade routes, reached the shores of present-day America, settled in new lands and even founded the modern city of Dublin, which was called Dyfflin by the Vikings.

Some earlier genetic studies have suggested that Viking males traveled alone and then brought local women along when they settled in a new location. For instance, a 2001 study published in the American Journal of Human Genetics suggested that Norse men brought Gaelic women over when they colonized Iceland.

Modern roots
To learn more about Norse colonization patterns, Hagelberg and her colleagues extracted teeth and shaved off small wedges of long bones from 45 Norse skeletons that were dated to between A.D. 796 and A.D. 1066. The skeletons were first unearthed in various locations around Norway and are now housed in the Schreiner Collection at the University of Oslo.

The team looked at DNA carried in the mitochondria, the energy powerhouses of the cell. Because mitochondria are housed in the cytoplasm of a woman's egg, they are passed on from a woman to her children and can therefore reveal maternal lineage. The team compared that material with mitochondrial DNA from 5,191 people from across Europe, as well as with previously analyzed samples from 68 ancient Icelanders.

The ancient Norse and Icelandic genetic material closely matched the maternal DNA in modern North Atlantic people, such as Swedes, Scots and the English. But the ancient Norse seemed most closely related to people from Orkney and Shetland Islands, Scottish isles that are quite close to Scandinavia.

Mixed group
"It looks like women were a more significant part of the colonization process compared to what was believed earlier," said Jan Bill, an archaeologist and the curator of the Viking burial ship collection at the Museum of Cultural History, a part of the University of Oslo.

That lines up with historical documents, which suggest that Norse men, women and children — but also Scottish, British and Irish families — colonized far-flung islands such as Iceland, Bill told Live Science. Bill was not involved with the new study.

"This picture that we have of Viking raiding — a band of long ships plundering — there obviously would not be families on that kind of ship," Bill said. "But when these raiding activities started to become a more permanent thing, then at some point you may actually see families are traveling along and staying in the camps."
As a follow-up, the team would like to compare ancient Norse DNA to ancient DNA from Britain, Scotland and the North Atlantic Isles, to get a better look at exactly how all these people are related, Hagelberg said.

The findings were published today (Dec. 7) in the journal Philosophical Transactions of the Royal Society B.
Posted: 09 Dec 2014 09:35 PM PST


Excerpt from inquisitr.com
Albert Einstein is a man that has been seen not only as a genius, but as someone that knew how to have a good time and just enjoy life. Sure, he's also been known as a man that's far ahead of his time, but no-one may have ever realized just how far his brilliance reached.

The man actually wrote a letter to Marie Curie back on November 23, 1911, that advised her how to deal with haters and can even be used as a way to deal with Internet trolls.

Yes, a full 80 years before the Internet was even invented.
The Guardian revealed that a treasure trove of Einstein's old letters were released, and they all show his genius and wit. One of them was the true gem though, and it was a letter to Curie, who was a rising science phenomenon at the time. He simply let her know that haters gonna hate and she need not bother with them.
"Highly esteemed Mrs. Curie,
"Do not laugh at me for writing you without having anything sensible to say. But I am so enraged by the base manner in which the public is presently daring to concern itself with you that I absolutely must give vent to this feeling. However, I am convinced that you consistently despise this rabble, whether it obsequiously lavishes respect on you or whether it attempts to satiate its lust for sensationalism!
"I am impelled to tell you how much I have come to admire your intellect, your drive, and your honesty, and that I consider myself lucky to have made your personal acquaintance in Brussels. Anyone who does not number among these reptiles is certainly happy, now as before, that we have such personages among us as you, and Langevin too, real people with whom one feels privileged to be in contact. If the rabble continues to occupy itself with you, then simply don't read that hogwash, but rather leave it to the reptile for whom it has been fabricated.
"With most amicable regards to you, Langevin, and Perrin, yours very truly,
A. Einstein"
To the untrained eye, it may seem just like a very sweet letter from Albert Einstein to Marie Curie on how to keep moving forward in life and ignore those that criticize her. In reality, the letter can be applied to today's world and ward off trolls.

Curie had her application to the French Academy of Sciences denied, and it was rumored that it happened because she was Jewish. Others said it was due to her possibly having an affair with physicist Paul Langevin, a married man.

According to Pop Sugar, Einstein even added a small P.S. to the letter that may then go over the heads of everyone.
"P.S. I have determined the statistical law of motion of the diatomic molecule in Planck's radiation field by means of a comical witticism, naturally under the constraint that the structure's motion follows the laws of standard mechanics. My hope that this law is valid in reality is very small, though."
Posted: 09 Dec 2014 09:28 PM PST
| | |
| --- | --- |
| Online Dating Statistics | Data |
| Total number of single people in the U.S. | 54,250,000 |
| Total number of people in the U.S. who have tried online dating | 41,250,000 |
| Total eHarmony members | 15,500,000 |
| Total Match.com members | 21,575,000 |
| Number of questions to fill out on eHarmony survey | 400 |
| Annual revenue from the online dating industry | $1,249,000,000 |
| Average spent by dating site customer per year | $239 |
| Average length of courtship for marriages that met online | 18.5 Months |
| Average length of courtship for marriages that met offline | 42 Months |
| Percent of users who leave within the first 3 months | 10 % |
| Percent of male online dating users | 52.4 % |
| Percent of female online dating users | 47.6 % |
| Percent who say common interests are the most important factor | 64 % |
| Percent who say physical characteristics are the most important factor | 49 % |
| Percent of marriages in the last year in which the couple met on a dating site | 17 % |
| Percent of current committed relationships that began online | 20 % |
| Percent of people who believe in love at first sight | 71 % |
| Percent of women who have sex on the first online dating encounter | 33 % |
| Percent of people who say they have dated more than one person simultaneously | 53 % |
| Percent of sex offenders who use online dating to meet people | 10 % |
| What's more important on a first date | |
| Personality | 30 % |
| Smile & Looks | 23 % |
| Sense of Humor | 14 % |
| Career & Education | 10 % |
| Type of hair color most people are attracted to | |
| Blonde | 32 % |
| Brown | 16 % |
| Black | 16 % |
| Don't Mind | 16 % |
| Red | 8 % |
| Bald | 8 % |
| Gray | 4 % |
| Girls Prefer | |
| Nice Guys | 38 % |
| Bad Guys | 15 % |
| Blend of Both | 34 % |
| Any man I can get | 6 % |
| Guys Prefer | |
| The modern career girl | 42 % |
| The girl next door type | 34 % |
| The hottie | 24 % |
Online Dating Facts
A woman's desirablility online peaks at 21
At 26, Women have more online pursuers than men
By 48, Men have twice as many online pursuers as Women
Men lie most about; Age, Height, Income
Women lie most about: Weight, Physical Build, Age
Posted: 09 Dec 2014 09:24 PM PST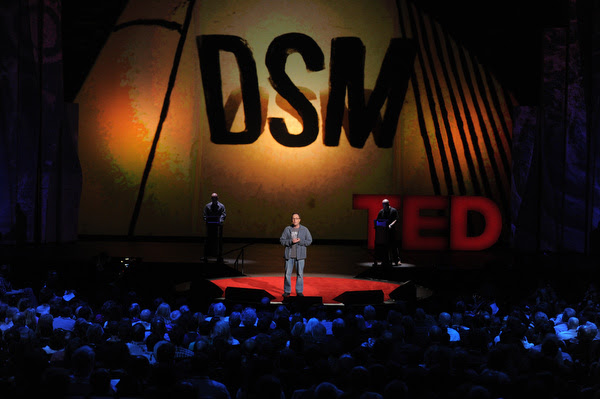 Posted: 09 Dec 2014 09:12 PM PST
Posted: 09 Dec 2014 09:07 PM PST
Click to zoom
Posted: 09 Dec 2014 09:04 PM PST
NASA's Mars Reconnaissance Orbiter has snapped an image of a mysterious circular landform that scientists say could be volcanic in origin.



Excerpt from csmonitor.com
A NASA Mars probe has photographed a strange Red Planet landform that resembles a freshly baked pie.

The mysterious circular feature on Mars, which was imaged by the HiRISE camera aboard NASA's Mars Reconnaissance Orbiter (MRO), lies in the "Athabasca" region near the Martian equator and measures about 1.2 miles (2 kilometers) wide. It appears to be an island in a sea of relatively smooth lava and possibly had a volcanic origin, NASA officials say.

"Perhaps lava has intruded underneath this mound and pushed it up from beneath. It looks as if material is missing from the mound, so it is also possible that there was a significant amount of ice in the mound that was driven out by the heat of the lava," NASA officials wrote in a description of the image, which was released on Wednesday (Dec. 3).
"There are an array of features like this in the region that continue to puzzle scientists," they added. "We hope that close inspection of this HiRISE image, and others around it, will provide some clues regarding its formation."

MRO is one of five active probes circling Mars at the moment. The other three are NASA's Mars Odyssey and MAVEN spacecraft, India's Mangalyaan probe and Europe's Mars Express.