---
Who Were the Three Wise Men & What Really Was the Star They Followed? An Intriguing Investigation
4 Tips to fight Depression during the Holidays ~ Mental Health Help with Kati Morton
Was Ancient Egypt the inheritor of a body of scientific & spiritual knowledge from an earlier civilization?
The 100 Greatest Discoveries in Physics
We are All Quanta Wavicles
What is time to the brain ? The Perception of Time Delation
'Holy grail' of shipwrecks found? Mystery ship found at the bottom of Lake Michigan
A Heartwarming Story ~ Monkey Saves a Friend's Life on Train Tracks ~ Uncut Version
Archaeologists Believe They Found Location Where Jesus Christ Taught ~ Video
Posted: 24 Dec 2014 04:09 PM PST
They are one of the most recognized symbols of the festive season, emulated in nativity plays all over the world and whose imagery adorns the front of millions of Christmas cards.
However the three wise men who presented the newborn baby Jesus with gold, frankincense and myrrh could have been larger in numbers if a new interpretation of an ancient document is correct.
An eighth-century script has been translated into English for the first time and throws an incredible new light on the Christmas story.
The Magi was the term, used from at least the fourth century BC, for ancient stargazers who were able to read and manipulate the fate foretold in the skies.
Was the star the Magi followed Jesus himself?
Posted: 24 Dec 2014 03:54 PM PST
Click to zoom
Posted: 24 Dec 2014 03:48 PM PST
A growing body of evidence is suggesting
a missing chapter in human history. Symbolist
author and Egyptologist John Anthony West
explores evidence of a sophisticated science
behind the unexplainable accomplishments
of Ancient Egypt. Was Ancient Egypt the
inheritor of a body of scientific and spiritual
knowledge from an even earlier civilization?
Author / Mathematician Michael S. Schneider
discusses organic geometry and the role of
the fibonacci number series in growing life.
West then demonstrates the presence of the
fibonacci series in the stages of construction
of the temple of Karnak - also known as
Click to zoom
Posted: 24 Dec 2014 03:18 PM PST
Posted: 24 Dec 2014 12:45 PM PST
Click to zoom
Posted: 24 Dec 2014 12:30 PM PST
Click to zoom
Posted: 24 Dec 2014 12:26 PM PST
Divers inspect a hole being dug beside a wooden beam jutting from the floor of Lake Michigan during a search for the Griffin. (AP Photo/Great Lakes Exploration Group, David J. Ruck )
There are thousands of shipwrecks at the bottom of the Great Lakes, but one of the very first full-sized ship to go down has been one of the hardest to find.
The Griffin, built by French explorer Robert de la Salle, sank in Lake Michigan in 1679 and divers Kevin Dykstra and Frederick Monroe say they are sure they have finally found it.
The pair tell WZZM13 that they spotted the wreck in 2011, but waited until now to reveal the discovery of what some call the "holy grail" of Great Lakes shipwrecks while they consulted experts.
There are "no cables, no cabin, and no smokestacks," no mechanical devices of any kind, and a carving on the front of the ship strongly resembles 17th-century French carvings of griffins, Dykstra says.
"We found the mystery ship, the Griffin; now we're going to find the gold," he says.
Posted: 24 Dec 2014 11:55 AM PST
Posted: 24 Dec 2014 11:51 AM PST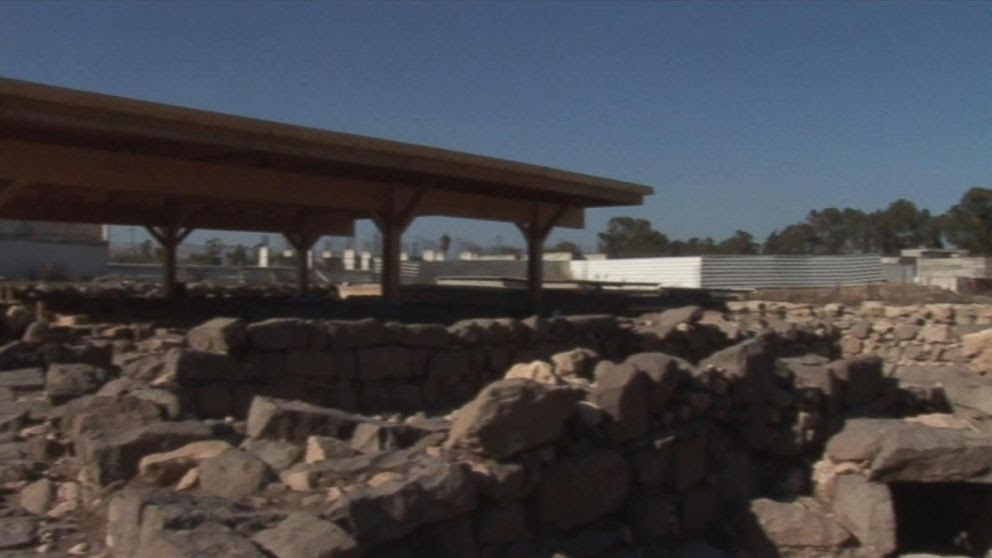 Click to zoom