---
Join In On Meatless Mondays
5 Truths All Girls With Type A BFFs Know
The Mystery of the Asteriod Belt ~ Part 1 of 3
NASA: Recently Spotted Asteroid No Risk for Earth
Fuel from thin air? Graphene breakthrough may lead to green car revolution
The Greatest Show on Earth: The Evidence for Evolution ~ With Richard Dawkins
Skeptic Versus Believers: The UFO Question Debated on Larry King Live
SpaceX Will Try to Land Rocket on Floating Ocean Platform
Volunteers Sought for Christmas Bird Count
Posted: 10 Dec 2014 11:47 AM PST
Posted: 10 Dec 2014 11:29 AM PST
Posted: 10 Dec 2014 11:09 AM PST
The asteroid Belt may hold the key to the origin of comets and a mass extinction on earth 65 million years ago that wiped out the dinosaurs.
Posted: 10 Dec 2014 11:06 AM PST
NASA says a newly spotted 1,300-foot wide asteroid is not a threat to hit Earth, despite recent media reports.
NASA's Near Earth Object program manager Donald Yeomans said the asteroid, discovered in October by Russian scientists, won't even get that close to Earth in the next 150 years. And it isn't a threat to any other planet, either.
Calculations by NASA and Harvard say the closest asteroid 2014 UR116, will get to Earth is about 2.7 million miles in April 2047. Yeomans said that is so far away that it doesn't make NASA's running list of risky near-Earth objects.
Yeomans said in-depth analysis confirmed that that the space rock would not near Earth soon.
Posted: 10 Dec 2014 10:56 AM PST

Scientists believe they can use the same material found in pencil lead to revolutionize the green car industry. They discovered that graphene may serve as a fuel cell membrane and even allow the harvesting of hydrogen from air.


The reason the researchers at the University of Manchester got so excited is that the fuel cells generate electricity from hydrogen. Graphene is known for its barrier qualities, and does not allow any other gases, including hydrogen itself, or liquids to pass through it, which is crucial for the fuel cell technology.

An even more exciting development is the possibility of 'sieving' hydrogen from the air in future and using it to react with oxygen in a fuel cell, which could then produce electricity and water without leaving a carbon footprint.

"Essentially you pump your fuel from the atmosphere and get electricity out of this fuel, in principle. Before this paper, this wouldn't even be speculation; it would be science fiction. At least our paper provides a guidance and proof that this kind of device is possible and doesn't contradict to any known laws of nature," Professor Andre Geim of Manchester University, who leads the study, said as cited by the Independent.

"We are very excited about this result because it opens a whole new area of promising applications for graphene in clean energy harvesting and hydrogen-based technologies," said Marcelo Lozada-Hidalgo, co-researcher on the study.

The research has been published in the latest issue of Nature.

Posted: 10 Dec 2014 10:51 AM PST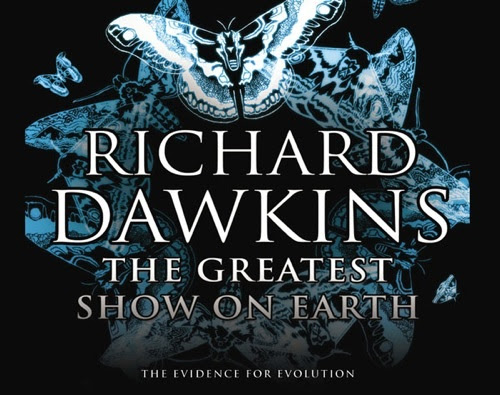 Posted: 10 Dec 2014 10:43 AM PST
Posted: 10 Dec 2014 10:37 AM PST



Excerpt from space.com

SpaceX will apparently attempt something truly epic during next week's cargo launch to the International Space Station.

During the Dec. 16 launch from Florida's Cape Canaveral Air Force Station, which will send SpaceX's robotic Dragon capsule toward the orbiting lab, the California-based company will try to bring the first stage of its Falcon 9 rocket back to Earth for a controlled landing on a floating platform in the Atlantic Ocean.

The bold maneuver marks a big step forward in SpaceX's development of reusable-rocket technology, which the company's billionaire founder, Elon Musk, says could eventually cut the cost of spaceflight by a factor of 100 and perhaps make Mars colonization economically feasible.
Musk shared photos of the Falcon 9 and landing platform via Twitter late last month, ratcheting up interest in the cargo mission, the fifth of 12 unmanned resupply flights SpaceX will make to the space station for NASA under a $1.6 billion contract.

"Autonomous spaceport drone ship. Thrusters repurposed from deep sea oil rigs hold position within 3m even in a storm," Musk tweeted about the platform on Nov. 22. "Base is 300 ft by 100 ft, with wings that extend width to 170 ft. Will allow refuel & rocket flyback in future," he added in another tweet.

The Falcon 9 photo revealed that the rocket is outfitted with "hypersonic grid fins" to increase stability during a return to Earth.
"Grid fins are stowed on ascent and then deploy on reentry for 'x-wing' style control," Musk tweeted on Nov. 22. "Each fin moves independently for pitch/yaw/roll."

At a conference at MIT in October, Musk said that SpaceX would attempt to land the Falcon 9 first stage on the floating platform during the rocket's next flight. The next liftoff on the rocket's schedule is the Dec. 16 Dragon launch.
Musk estimated a 50 percent chance of success for the platform landing on the first attempt, but said the odds would improve on subsequent missions.



Posted: 10 Dec 2014 10:30 AM PST

Excerpt from
yourdailyjournal.com


ROCKINGHAM — The National Audubon Society is inviting Richmond County

birdwatchers

to participate in the longest-running citizen science survey in the world, the annual Audubon

Christmas

Bird

Count

.

Beginning Sunday, hundreds of birders and nature enthusiasts across North Carolina will take part in this long-standing tradition where data collected has helped to shape influential conservation efforts nationwide.

As North Carolina's landscape continues to evolve with changes... the data collected during the annual Christmas

Bird

Count

is crucial to understanding the health of native and migrating bird populations throughout North Carolina. During the 2013 CBC, five snowy owls were spotted from Asheville to Wilmington, and local citizen scientists were on hand to detail the rare event.

North Carolina's

birding

circles are some of the top performing in the country, and last year, a record 51 counts across the state reported 1,113,012 individual birds from 225 species.

"In a state where inspiring conservation action is vital to the health of birds facing the damaging effects of climate change, Audubon North Carolina is excited to be a leader in statewide conservation efforts," Executive Director Heather Hahn said in a release. "As climate change continues to affect populations of the brown-headed nuthatch, American oystercatcher, wood thrush and many more iconic species, the data collected during this annual event becomes even more important to ongoing efforts to protect our birds."

Each year, the Audubon Christmas Bird Count mobilizes more than 70,000 volunteer bird counters in more than 2,400 locations across the Western Hemisphere. The Audubon Christmas Bird Count utilizes the power of volunteers to track the health of bird populations at a scale that professional scientists could never accomplish alone. Data compiled across North Carolina will record every individual bird and

bird

species

seen in a specified area, contributing to a vast citizen science network that continues a tradition stretching back more than 100 years.

Birders of all ages are welcome to contribute to this fun winter tradition and nationwide citizen science project, which provides

ornithologists

with a crucial snapshot of native bird populations during the winter months. Each individual count is performed in a count circle with a diameter of 15 miles.

At least 10 volunteers, including a compiler to coordinate the process, count in each circle. The volunteers break up into small parties and follow assigned routes, which change little from year to year, counting every bird they see. In most count circles, some people also watch feeders instead of following routes.