---
A Physicist's Explanation of Why the Soul May Exist
5 Sky Events To Enjoy this Week
Study finally answers why it smells so good after it rains
Experts Say It's 'More Unlikely Than Likely' That 2014 Was Hottest Year on Record
Extraterrestrial Neighbors? Study Says Blast Of Unknown Radio Waves Came From Outside Our Galaxy
10 Wonders Of The Universe
Brain Magic ~ With Keith Barry
Metallic UFO Travelling Over Victorville, California ~ Enhanced Video ~ 2015
Travis Walton ~ 'Fire in the Sky' Alien Abductee on Coast To Coast Radio
Your Body On A Juice Cleanse
Posted: 19 Jan 2015 06:18 PM PST



By Tara Maclsaac
Excerpt from
theepochtimes.com



Henry P. Stapp is a theoretical physicist at the University of California–Berkeley who worked with some of the founding fathers of quantum mechanics. He does not seek to prove that the soul exists, but he does say that the existence of the soul fits within the laws of physics.

He does not seek to prove that the soul exists, but he does say that the existence of the soul fits within the laws of physics.

It is not true to say belief in the soul is unscientific, according to Stapp. Here the word "soul" refers to a personality independent of the brain or the rest of the human body that can survive beyond death. In his paper, "Compatibility of Contemporary Physical Theory With Personality Survival," he wrote: "Strong doubts about personality survival based solely on the belief that postmortem survival is incompatible with the laws of physics are unfounded."
He works with the Copenhagen interpretation of quantum mechanics—more or less the interpretation used by some of the founders of quantum mechanics, Niels Bohr and Werner Heisenberg. Even Bohr and Heisenberg had some disagreements on how quantum mechanics works, and understandings of the theory since that time have also been diverse. Stapp's paper on the Copenhagen interpretation has been influential. It was written in the 1970s and Heisenberg wrote an appendix for it.

Stapp noted of his own concepts: "There has been no hint in my previous descriptions (or conception) of this orthodox quantum mechanics of any notion of personality survival."

Why Quantum Theory Could Hint at Life After Death
Stapp explains that the founders of quantum theory required scientists to essentially cut the world into two parts. Above the cut, classical mathematics could describe the physical processes empirically experienced. Below the cut, quantum mathematics describes a realm "which does not entail complete physical determinism."

Of this realm below the cut, Stapp wrote: "One generally finds that the evolved state of the system below the cut cannot be matched to any conceivable classical description of the properties visible to observers."

So how do scientists observe the invisible? They choose particular properties of the quantum system and set up apparatus to view their effects on the physical processes "above the cut."

The key is the experimenter's choice. When working with the quantum system, the observer's choice has been shown to physically impact what manifests and can be observed above the cut.

Stapp cited Bohr's analogy for this interaction between a scientist and his experiment results: "[It's like] a blind man with a cane: when the cane is held loosely, the boundary between the person and the external world is the divide between hand and cane; but when held tightly the cane becomes part of the probing self: the person feels that he himself extends to the tip of the cane."

The physical and mental are connected in a dynamic way. In terms of the relationship between mind and brain, it seems the observer can hold in place a chosen brain activity that would otherwise be fleeting. This is a choice similar to the choice a scientist makes when deciding which properties of the quantum system to study.

The quantum explanation of how the mind and brain can be separate or different, yet connected by the laws of physics "is a welcome revelation," wrote Stapp. "It solves a problem that has plagued both science and philosophy for centuries—the imagined science-mandated need either to equate mind with brain, or to make the brain dynamically independent of the mind."


Posted: 19 Jan 2015 05:40 PM PST
Skychart by A. Fazekas/SkySafari
Excerpt from

Green Giant, Lunar Triangle and Jovian Shadows A planetary pairing and moon dances take center stage in the heavens this week.

Neptune meets Mars this week for stargazers, while Jupiter's retinue plays shadow games.
Neptune and Mars. About an hour after sunset on Monday, January 19, look towards the southwestern sky for Venus and Mercury hanging near the horizon. Look higher up to see the ruddy beacon of Mars.
Telescopes trained on the red planet will reveal the very faint and tiny aquamarine disk of Neptune only 0.2 degrees north. The distant ice giant present quite a color contrast with ruddy Mars.

A stunning celestial trio low in the southwest sky forms this week with the crescent moon, Venus and Mercury.
Lunar Triangle. Just after the sun sets on Wednesday, January 21, gaze towards the thin crescent moon, which rests low in the sky toward the western horizon.
Joining it in a stunning triangular formation, and particularly eye-catching through binoculars, are the two innermost planets in our solar system, Mercury and Venus.
The waxing moon acts as a wonderfully convenient guide to spotting these two worlds.
Moon meets Mars. On Thursday, January 22, Earth's lone natural satellite rises higher in the sky and pays a visit to the red planet. The curl of the moon's crescent will almost seem to point to Mars, just off to its left.
And wait just one more day, on Friday, January 23, when the moon will continue its journey across the sky, climbing higher to form a straight line connection with Mars and Venus. The dawn star will hang below its two companions, just above the horizon.
This skychart shows the moon pointing to Uranus in the early morning western sky.
Skychart by A. Fazekas/SkySafari
Moon and Uranus. After night falls on Sunday, January 25, look for the moon pairing up with the seventh planet from the sun, Uranus.
The two solar system objects will reside only 7 degrees apart, making them just fit into the same field of view in binoculars.
Look for Jupiter in the early morning southeast sky and with a telescope soak in a triple Jovian moon shadow transit.
Skychart by A. Fazekas/SkySafari
Triplet Jovian Eclipse. In the early morning hours of Saturday, January 24, telescopes will reveal a trio of tiny black dots trekking across the face of Jupiter.
Three of the gas giant's moons, Calisto, Io, and Europa all cast their shadows tight on the cloud tops of Jupiter at once starting at 1:27 am EST to 1:53 am .
Happy hunting!
Posted: 19 Jan 2015 04:08 PM PST


Excerpt from usatoday.com

It turns out tiny bubbles may be to thank for that earthy smell we get after it rains, according to a study from researchers at the Massachusetts Institute of Technology.

Youngsoo Joung and Cullen R. Buie used high-speed cameras to capture raindrops falling on 28 different types of surfaces and studied what happened to the rain on impact.

Joung and Buie found that when rain hits a porous surface, like soil, tiny champagne-like bubbles of air are trapped and shoot upward, according to a statement from MIT. The researchers contend those bubbles, or aerosols, may release aromatics (i.e. that earthy smell) and possibly other things stored in soil, such as viruses and types of bacteria.

"It's a very common phenomenon, and it was intriguing to us that no one had observed this mechanism before,"

Buie, an assistant professor of mechanical engineering at MIT, said in the statement.


The study may serve as a jumping off point for other research about chemicals in soil and how they "

can be delivered in the environment, and possibly to humans," Joung noted in the release.


Joung and Buie conducted approximately 600 experiments for the study that was published recently in Nature Communications.
Posted: 19 Jan 2015 04:05 PM PST
Excerpt from theblaze.com

When asked whether 2014 was the warmest year so far on record, scientists within the National Oceanic and Atmospheric Administration said it's "more unlikely than likely." In its annual "state of the climate" analysis, climate experts could say with only 48 percent certainty that 2014 was the warmest year on record.
However, scientists were 90.4 percent sure it was one of the five warmest years while they were nearly postive (99.2 percent) 2014 was one of the 10 warmest years. Meanwhile, there was no doubt that last year was one of the 20 warmest years on record, nor was there any question of 2014 being warmer than the average in the 20th century and warmer than the average from 1981- 2010:
Warmest year on record: 48 percent
One of the five warmest years: 90.4 percent
One of the 10 warmest years: 99.2 percent
One of the 20 warmest years: 100 percent
Warmer than the 20th century average: 100 percent
Warmer than the 1981-2010 average: 100 percent
Of those percentages, the National Oceanic and Atmospheric Association's National Climatic Data Center gave descriptors that indicate the certainty of such predictions, with 33.3 percent to 50 percent (the degree of certainty with which scientists asserted 2014 was the warmest) categorized as "more unlikely than likely."

Image source: National Oceanic and Atmospheric Administration
Posted: 19 Jan 2015 04:01 PM PST



Excerpt from
npr.org

On a graph, they look like detonations. Scientists call them "fast radio bursts," or FRBs, mysterious and strong pulses of radio waves that seemingly emanate far from the Milky Way.
The bursts are rare; they normally last for only about 1 millisecond. In a first, researchers in Australia say they've observed one in real time.
NPR's Joe Palca reports:
"The giant Parkes radio telescope in southeastern Australia detected the burst on May 14 last year. Within hours of the discovery, 12 different telescopes both on Earth and in space were pointed in the direction of the burst, but none recorded any unusual activity.
"Most of the events that astronomers know about that could cause a burst of radio waves, such as an exploding star, would continue to give off light or X-rays or gamma rays for some time.
"Finding nothing only deepens the mystery about what's behind the bursts. Details of the finding appear in the Monthly Notices of the Royal Astronomical Society."
The first of these cosmic outbursts was detected fairly recently, in 2007. Last year, a radio telescope in Puerto Rico detected the same brief and powerful waves the Parke facility had earlier reported.
Calling fast radio bursts "tantalizing mysteries of the radio sky," the more than 30 researchers who took part in the study say they found last May's FRB "during a campaign to re-observe known FRB fields."
But while the scientists note that the recent FRB was detected close to a previously discovered phenomenon, they concluded that the two are "distinct objects."
"This is a major breakthrough," Duncan Lorimer of West Virginia University tells New Scientist. Lorimer was part of the team that uncovered the 2007 signal. He also argued that it came from far beyond our galaxy.
Astronomers have disagreed about where FRBs come from, with ideas ranging from black hole activity to solar flares.
EarthSky reports, "The astronomers involved with this study, though, say the burst originated up to 5.5 billion light-years from Earth. If that is indeed the case, then the sources of these bursts must be extremely powerful."
Led by Emily Petroff of Australia's Swinburne University of Technology, scientists from the U.S., India, Germany and elsewhere collected data on the FRB's polarized radiation that they believe is intrinsic to the phenomenon.
In the conclusion to their report, the scientists note, "The true progenitors of FRBs remain unknown."
As NPR's Joe Palca noted last year, the study of FRBs has itself been somewhat polarizing, in one instance resulting in "a theoretical paper suggesting the bursts could be generated by intelligent beings intentionally beaming a radio signal directly at Earth."
We'll note that "real time" is an especially relative term when observing events that took place billions of light-years from Earth. Noting that detail, one of the study's co-authors adds that the radiation's delay as it travels through space is the same as other phenomena that might help to explain it...
Posted: 19 Jan 2015 03:53 PM PST
Click to zoom
Posted: 19 Jan 2015 03:48 PM PST
First, Keith Barry shows us how our brains can fool our bodies -- in a trick that works via podcast too. Then he involves the audience in some jaw-dropping (and even a bit dangerous) feats of brain magic.
Click to zoom
Posted: 19 Jan 2015 03:43 PM PST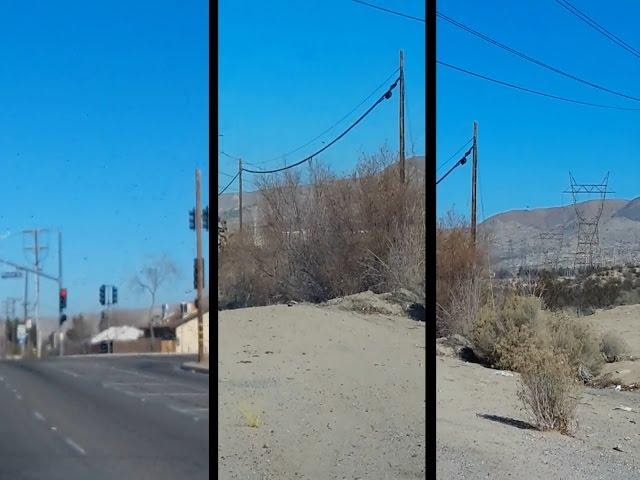 Click to zoom
Posted: 19 Jan 2015 01:50 PM PST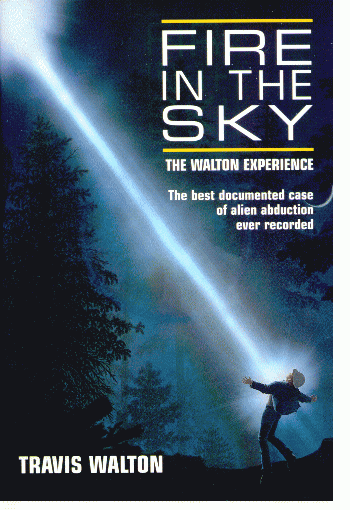 Click to zoom
Posted: 19 Jan 2015 01:40 PM PST
Click to zoom