---
Supernova Mystery Found at the Bottom of the Sea
Liftoff! SpaceX Gets $1 Billion From Google and Fidelity
Using X-rays, scientists read 2,000 year old scrolls charred by Mount Vesuvius
Richard C. Hoagland: "Comet 67P" is an ancient spacecraft"
Atlantis, the Pyramids & America's Lesson ~ Manly P. Hall
5 of the Most Popular Human Creation Theories
The Mystery of the Men in Black on Coast To Coast with Art Bell
10 Technologies Lost in Time
Human Consciousness: The Last Frontier
10 Useless Human Body Parts
Posted: 20 Jan 2015 07:41 PM PST
Cassiopeia: A supernova remnant


Excerpt from news.discovery.com

One of the least likely places you might think astronomers would learn about ancient supernovae is at the bottom of the ocean, but in new research scientists have done just that.

Through the careful analysis of ocean sediment, tiny particles that originated from deep space have settled on the seabed, locking the chemical secrets to supernova processes that would have otherwise remained a mystery.

"Small amounts of debris from these distant explosions fall on the earth as it travels through the galaxy," said lead researcher Anton Wallner, of the Australian National University. "We've analyzed galactic dust from the last 25 million years that has settled on the ocean and found there is much less of the heavy elements such as plutonium and uranium than we expected."

Supernovae are powerful explosions triggered when massive stars reach the ends of their lives. During these powerful events, many elements are forged, including elements that are essential for life to thrive — such as iron, potassium and iodine.


Wallner and his team studied samples of sediment from the bottom of a stable area at the bottom of the Pacific Ocean. But when measuring the quantities of plutonium-244, a radioisotope that is produced by supernovae, they found something strange in their results — there was 100 time less plutonium-244 than predicted.

Plutonium-244 has a half-life of 81 million years, making it an excellent indicator of the number of supernovae that have exploded nearby in recent galactic history. "So any plutonium-244 that we find on earth must have been created in explosive events that have occurred more recently, in the last few hundred million years," said Wallner.

But the fact that there is less recent deposition of the heaviest of elements, despite the fact that we know supernovae have erupted nearby, suggests a different formation mechanism may be responsible for plutonium-244 and elements like it.

"It seems that these heaviest elements may not be formed in standard supernovae after all," concludes Wallner. "It may require rarer and more explosive events such as the merging of two neutron stars to make them."
Posted: 20 Jan 2015 07:28 PM PST


Excerpt from
nbcnews.com
SpaceX, the California-based rocket company that now has its sights set on a globe-spanning satellite constellation, says it has received a $1 billion investment from Google and Fidelity that values the company at more than $10 billion.
Advance reports about the investment had been rumbling for a couple of days, and those reports were confirmed in a statement issued by SpaceX on Tuesday:
"Space Exploration Technologies (SpaceX) has raised a billion dollars in a financing round with two new investors, Google and Fidelity. They join existing investors Founders Fund, Draper Fisher Jurvetson, Valor Equity Partners and Capricorn. Google and Fidelity will collectively own just under 10 percent of the company.
"SpaceX designs, manufactures, and launches the world's most advanced rockets and spacecraft. This funding will be used to support continued innovation in the areas of space transport, reusability, and satellite manufacturing."
The fresh round of financing came just days after SpaceX's billionaire founder, Elon Musk, visited Seattle to kick off a new project aimed at putting up to 4,000 satellites into low Earth orbit to provide low-cost Internet access.
Over the course of a dozen years, Musk has built SpaceX into a major player in the launch business, sending cargo ships to the International Space Station and telecom satellites to geosynchronous orbit. This month, SpaceX conducted an unprecedented, and almost successful, test of an innovative rocket landing system.
Musk says he wants the Seattle-based satellite project to "do for satellites what we've done for rockets."
During his Seattle appearance, he estimated that the satellite system could start providing data services by 2020, and that the entire constellation could be in place by 2030 or so. The cost of the venture could amount to $10 billion or more, he said.
Musk said the revenue generated by the venture could go toward building a city on Mars, thus advancing his long-held goal of turning humanity into a "multiplanet species."
Google has been eyeing investment opportunities in satellite networking for a long time. Last year, for example, it acquired a satellite startup called Skybox Imaging. Google also has invested in O3B Networks, which has already begun to put a satellite constellation in orbit.
Posted: 20 Jan 2015 07:22 PM PST
Mount Vesuvius today


By Amina Khan
Excerpt from latimes.com
Talk about reading between the lines! Scientists wielding X-rays say they can, for the first time, read words inside the charred, rolled-up scrolls that survived the catastrophic eruption of Mt. Vesuvius nearly two millenniums ago.
Researchers Daniel Delattre, left, and Emmanuel Brun observe the scroll before X-ray phase contrast imaging begins. (J. Delattre)
The findings, described in the journal Nature Communications, give hope to researchers who have until now been unable to read these delicate scrolls without serious risk of destroying them.

How scientists used X-ray phase contrast tomography to read an ancient papyrus scroll damaged by the eruption of Mount Vesuvius in AD 79.
The scrolls come from a library in Herculaneum, one of several Roman towns that, along with Pompeii, was destroyed when Mt. Vesuvius erupted in AD 79. This library, a small room in a large villa, held hundreds of handwritten papyrus scrolls that had been carbonized from a furnace-like blast of 608-degree-Fahrenheit gas produced by the volcano.

"This rich book collection, consisting principally of Epicurean philosophical texts, is a unique cultural treasure, as it is the only ancient library to survive together with its books," the study authors wrote. "The texts preserved in these papyri, now mainly stored in the Officina dei Papiri in the National Library of Naples, had been unknown to scholars before the discovery of the Herculaneum library, since they had not been copied and recopied in late Antiquity, the middle ages and Renaissance."

So researchers have tried every which way to read these rare and valuable scrolls, which could open a singular window into a lost literary past. The problem is, these scrolls are so delicate that it's nearly impossible to unroll them without harming them. That hasn't kept other researchers from trying, however – sometimes successfully, and sometimes not.

"Different opening techniques, all less effective, have been tried over the years until the so-called 'Oslo method' was applied in the 1980s on two Herculaneum scrolls now in Paris with problematic results, since the method required the rolls to be picked apart into small pieces," the study authors wrote. (Yikes.)

Any further attempts to physically open these scrolls were called off since then, they said, "because an excessive percentage of these ancient texts was irretrievably lost by the application of such methods."

These scrolls, covered in blazing-hot volcanic material, are similar to the one analyzed by researchers. The scrolls pictured here are in the Naples National Library in Italy. (Salvatore Laporta / Associated Press)
This is where a technique like X-ray computed tomography, which could penetrate the rolled scrolls, would come in handy. The problem is, the ancient writers used ink made of carbon pulled from smoke residue. And because the papyrus had been carbonized from the blazing heat, both paper and ink are made of roughly the same stuff. Because the soot-based ink and baked paper have about the same density, until now it's been practically impossible to tell ink and paper apart.

But a team led by Vito Mocella of the Institute for Microelectronics and Microsystems in Naples, Italy, realized they could use a different technique called X-ray phase-contrast tomography. Unlike the standard X-ray CT scans, X-ray phase-contrast tomography examines phase shifts in the X-ray light as it passes through different structures.

Using the technique, the scientists were able to make out a few words and letters from two scrolls, one of them still rolled.

Reading these scrolls is difficult; computer reconstructions of the rolled scroll reveal that the blast of volcanic material so damaged its once-perfect whorls that its cross section looks like a half-melted tree-ring pattern. The paper inside has been thoroughly warped, and some of the letters on the paper probably distorted almost beyond recognition.

Nonetheless, the researchers were able to read a number of words and letters, which were about 2 to 3 millimeters in size. On an unrolled fragment of a scroll called "PHerc.Paris. 1," they were able to make up the words for "would fall" and "would say." In the twisted, distorted layers of the rolled-up papyrus called "PHerc.Paris. 4," they could pick out individual letters: alpha, nu, eta, epsilon and others.

The letters in "PHerc.Paris. 4" are also written in a distinctive style with certain decorative flourishes that seemed very similar to a scroll called "PHerc. 1471," which holds a text written by the Epicurean philosopher Philodemus. The researchers think they were written in the second quarter of the first century BC.


Ultimately, the researchers wrote, this work was a proofof concept to give other researchers a safe and reliable way to explore ancient philosophical works that were until now off-limits to them.

Posted: 20 Jan 2015 07:03 PM PST
Comet 67P
Posted: 20 Jan 2015 06:48 PM PST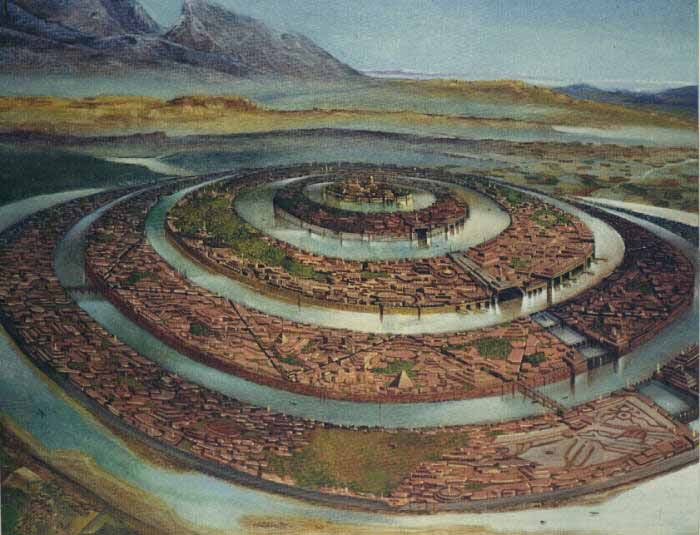 Posted: 20 Jan 2015 06:44 PM PST
Posted: 20 Jan 2015 06:42 PM PST
Posted: 20 Jan 2015 06:34 PM PST
Posted: 20 Jan 2015 04:31 PM PST
Posted: 20 Jan 2015 04:25 PM PST