---
With innovators from around the globe digging in, public moon travel may be only 20 years away
Gullies suggest comet Vesta once had flowing water on its surface
Super Saturn Spotted ~ Monster- Sized Ring System Circles Giant Alien Planet
6 Advanced Ancient Inventions We Still Can't Figure Out
10 Most Amazing Things Ever Found In Space
Why Is Space Black Anyway?
Did Sasquatch Kidnap Native American Women? MK Davis Examines the Question
10 Sci-Fi Technologies That Actually Exist
Do Humans Really Possess Free Will, or is it Illusion ? Daniel Dennett Lecture at Edinburgh University
Posted: 26 Jan 2015 07:07 PM PST
Image Credit: hkeita/Shutterstock


Five teams competing for the $30 million Google Lunar XPRIZE have just been awarded a combined $5.25 million for meeting significant milestones in developing a robot that can safely land on the surface of the moon, travel 500 meters over the lunar surface, and send mooncasts back to the Earth. A tiny startup from India, Team Indus, with no experience in robotics or space flight just won $1 million of this prize. It stood head to head with companies that had been funded by billionaires, had received the assistance of NASA, and had the support of leading universities.
The good news is that governments no longer have a monopoly on space exploration. In two or three decades, we will have entrepreneurs taking us on private spaceflights to the moon. That is what has become possible.

What has changed since the days of the Apollo moon landings is that the cost of building technologies has dropped exponentially. What cost billions of dollars then costs millions now, and sometimes even less. Our smartphones have computers that are more powerful than the Cray supercomputers of yesteryear — which had strict export controls and cost tens of millions of dollars. We carry high-definition cameras in our pockets that are more powerful than those on NASA spacecraft. The cameras in the Mars Curiosity Rover, for example, have a resolution of 2 megapixels with 8GB of flash memory, the same as our clunky first-generation iPhones. The Apollo Guidance Computer, which took humans to the moon in 1966, had a 2.048 MHz processor — slower than those you find in calculators and musical greeting cards.

The same technologies as are available in the United States and Europe are available worldwide. Innovation has globalized.
I met Team Indus while I was in Mumbai to speak at INK last November. When they told me they were competing for the Google Lunar XPRIZE. I didn't take them seriously because I had seen their counterpart in Silicon Valley, Moon Express, which has the support of tech moguls such as Naveen Jain. How could a scrawny little startup in Bangalore take on Naveen Jain, former NASA engineer Bob Richards, and NASA itself, I thought. The Moon Express team is a force of nature, has the advantage of being on the NASA Ames Research campus, and has been given R&D worth billions of dollars by NASA.

Team Indus was also up against Astrobotic, which is a spinoff from the Carnegie Mellon University Robotics Institute, and Israel-based SpaceIL, which has the backing of the country's top research institutes.

The company's win blew my mind. Even though the subject of my INK talk was how Indian entrepreneurs could help change the world, I didn't think it was already happening.

(See my Jan. 1 story on the Indian tech scene and watch this talk to learn more: Why India shouldn't be succeeding but is.)

The Bangalore-based startup was founded by former I.T. executive Rahul Narayan and four of his friends: an Air Force pilot, a marketing executive, an investment banker, and an aerospace engineer. None of the team had experience in building spacecraft or robots, yet they were able to build technology that could navigate to the moon.

Narayan says he expects completion of his space mission to cost around $30 million. Moon Express chief executive Bob Richards estimates $50 million. These numbers are higher than the $20 million prize that they hope to win. But both see far greater opportunities: They hope to be pioneers in what could be a trillion-dollar industry. Richards is looking to mine the moon for minerals and bring them back to Earth. Each payload could be worth billions.

The Google Lunar XPRIZE has 26 teams competing from around the world. Collectively, they will spend in the hundreds of millions of dollars on their efforts. For them, it is not all about winning the contest; many of the losers will still commercialize their space technologies or put their knowledge to use in other fields. This is the power of such competitions. They lead entrants to spend multiples of the offered purse on innovative solutions. And they motivate people outside the industry, such as Narayan, to enter it with out-of-the-box thinking.

Innovation prizes are not new. In fact, a number of celebrated historical feats were made possible, in part, by the desire to win these prizes. In the 1920s, New York hotel owner Raymond Orteig offered a $25,000 prize to the first person to fly non-stop between New York and Paris. Several unsuccessful attempts were made before an American airmail pilot named Charles Lindbergh won the competition in 1927 with his plane, The Spirit of St. Louis.
Lindbergh's achievement made him a national hero and a global celebrity. And it sparked the interest and investment that led to the modern aviation industry.

That is what I expect will come of the Lunar XPRIZE. And that is why I am looking forward to booking my round-trip ticket to the moon one summer in the 2030s.
Posted: 26 Jan 2015 07:01 PM PST
This image of the giant asteroid Vesta was taken by NASA's Dawn spacecraft, as part of a rotation characterization sequence on July 24, 2011

NASA's Dawn spacecraft is currently approaching the dwarf planet Ceres, the largest object in the asteroid belt that lies between Mars and Jupiter. However, from 2011 to 2013 Dawn collected extensive data on Vesta, the second largest object in the asteroid belt and one of the largest known comets in our solar system.

The data collected from Vesta is still being analyzed and will continue to be for years to come. As the data is examined interesting new information about the giant asteroid is coming to light. Vesta which is very cold and has no atmosphere has long thought to be dry. A new study published in the journal Earth and Planetary Science Letters casts doubt on that assumption.
While there are certainly no rivers and lakes on Vesta, photographs taken by Dawn show evidence of short lived flows of water mobilized material on the surface.

"Nobody expected to find evidence of water on Vesta. The surface is very cold and there is no atmosphere, so any water on the surface evaporates. However, Vesta is proving to be a very interesting and complex planetary body," said Jennifer Scully, postgraduate researcher at the University of California, Los Angeles in a statement.

The research could change some basic assumptions in planetary science.

"These results, and many others from the Dawn mission, show that Vesta is home to many processes that were previously thought to be exclusive to planets. We look forward to uncovering even more insights and mysteries when Dawn studies Ceres," said UCLA's Christopher Russell, principal investigator for the Dawn mission.
The curved gullies on vesta are very different from what would be expected from dry material flows, say the researchers.

"We're not suggesting that there was a river-like flow of water. We're suggesting a process similar to debris flows, where a small amount of water mobilizes the sandy and rocky particles into a flow. These features on Vesta share many characteristics with those formed by debris flows on Earth and Mars," said Scully.

The leading theory so far is that Vesta has small patches of ice beneath the surface, possibly deposited by impacts from other comets. Later impacts could have heated the ice enough to thaw some of the water, releasing it into the crater.

Posted: 26 Jan 2015 06:56 PM PST


Excerpt from
news.discovery.com

If you thought Saturn's ring system was impressive, spare a thought for the rings surrounding the giant exoplanet J1407b — the rings of J1407b wouldn't only dwarf Saturn's, the system is so big that it eclipses the massive world's host star!

J1407b's ring system was the first of its kind to be discovered outside of the solar system in 2012, but in new research accepted for publication in the Astrophysical Journal, the awesome scale of the rings has been realized. Over 30 individual rings have been observed, each one tens of millions of miles in diameter, and between each concentric ring are gaps that indicate the presence of exomoons — not too dissimilar to Saturn's 'shepherd moons' that continue to shape Saturn's rings today.


"The star is much too far away to observe the rings directly, but we could make a detailed model based on the rapid brightness variations in the star light passing through the ring system. If we could replace Saturn's rings with the rings around J1407b, they would be easily visible at night and be many times larger than the full moon."



Although it has been long theorized that moons can form from the debris surrounding planets, until 2012, astronomers hadn't found any example of a ringed gas giant beyond our solar system. But now they have a super-sized ring system surrounding a world orbiting another star that provides evidence for a system of exomoons embedded inside a vast ring system.
Posted: 26 Jan 2015 06:49 PM PST

Click to zoom
Posted: 26 Jan 2015 06:46 PM PST

Click to zoom
Posted: 26 Jan 2015 06:42 PM PST
Posted: 26 Jan 2015 06:39 PM PST
Posted: 26 Jan 2015 06:36 PM PST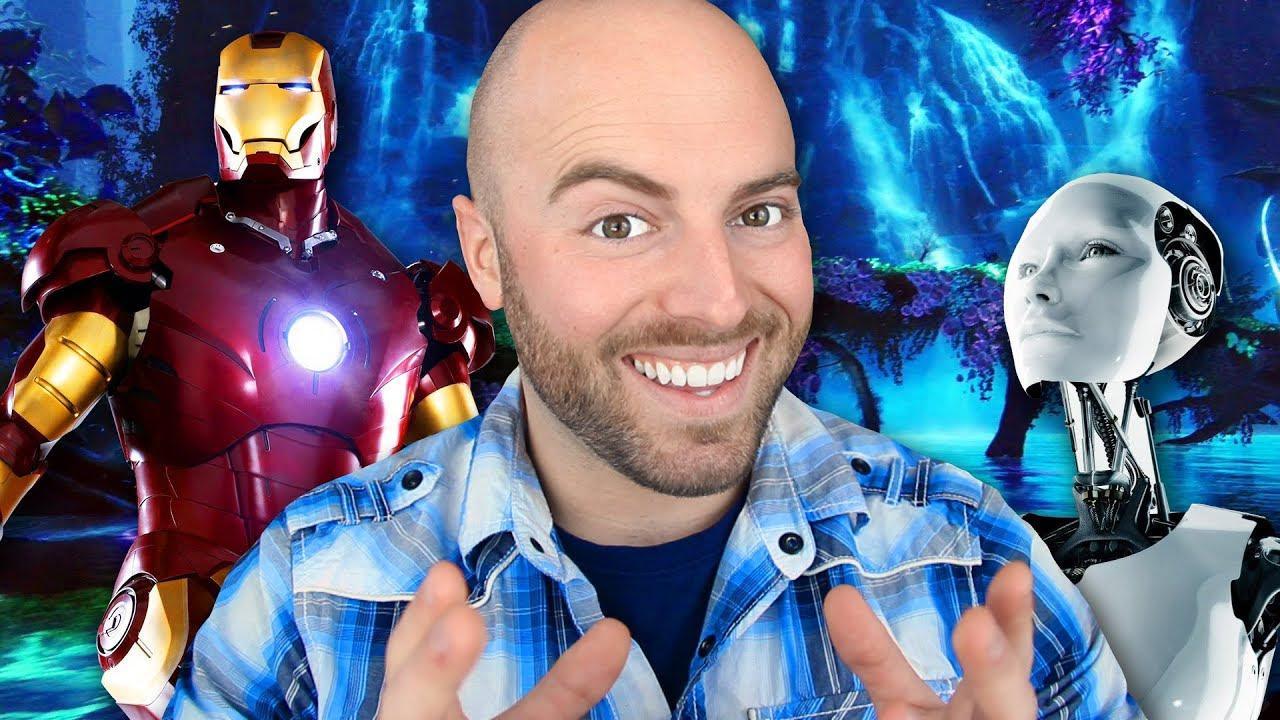 Posted: 26 Jan 2015 06:30 PM PST

Click to zoom