---
How 40,000 Tons of Cosmic Dust Falling to Earth Affects You and Me
New prehistoric human discovered in Taiwan
Scientists Slow Down The Speed Of Light in Lab
Why Is Andromeda Coming Towards Us?
Do You Have an Accurate Concept of Historical Time?
Can You Make It Through This Video Without Your Mind Melting?
Fastest Ways To Fall Asleep ~ Experiment
Women's Ideal Body Types Throughout History
Mysterious radio signal from space caught live for first time
Posted: 28 Jan 2015 02:36 PM PST


In this infrared image, stellar winds from a giant star cause interstellar dust to form ripples. There's a whole lot of dust—which contains oxygen, carbon, iron, nickel, and all the other elements—out there, and eventually some of it finds its way into our bodies.
Photograph by NASA, JPL-Caltech
We have stardust in us as old as the universe—and some that may have landed on Earth just a hundred years ago.
Astrophysics and medical pathology don't, at first sight, appear to have much in common. What do sunspots have to do with liver spots? How does the big bang connect with cystic fibrosis?
Book jacket courtesy of schrijver+schrijver
Astrophysicist Karel Schrijver, a senior fellow at the Lockheed Martin Solar and Astrophysics Laboratory, and his wife, Iris Schrijver, professor of pathology at Stanford University, have joined the dots in a new book, Living With the Stars: How the Human Body Is Connected to the Life Cycles of the Earth, the Planets, and the Stars.
Talking from their home in Palo Alto, California, they explain how everything in us originated in cosmic explosions billions of years ago, how our bodies are in a constant state of decay and regeneration, and why singer Joni Mitchell was right.
"We are stardust," Joni Mitchell famously sang in "Woodstock." It turns out she was right, wasn't she?
Iris: Was she ever! Everything we are and everything in the universe and on Earth originated from stardust, and it continually floats through us even today. It directly connects us to the universe, rebuilding our bodies over and again over our lifetimes.
That was one of the biggest surprises for us in this book. We really didn't realize how impermanent we are, and that our bodies are made of remnants of stars and massive explosions in the galaxies. All the material in our bodies originates with that residual stardust, and it finds its way into plants, and from there into the nutrients that we need for everything we do—think, move, grow. And every few years the bulk of our bodies are newly created.
Can you give me some examples of how stardust formed us?
Karel: When the universe started, there was just hydrogen and a little helium and very little of anything else. Helium is not in our bodies. Hydrogen is, but that's not the bulk of our weight. Stars are like nuclear reactors. They take a fuel and convert it to something else. Hydrogen is formed into helium, and helium is built into carbon, nitrogen and oxygen, iron and sulfur—everything we're made of. When stars get to the end of their lives, they swell up and fall together again, throwing off their outer layers. If a star is heavy enough, it will explode in a supernova.
So most of the material that we're made of comes out of dying stars, or stars that died in explosions. And those stellar explosions continue. We have stuff in us as old as the universe, and then some stuff that landed here maybe only a hundred years ago. And all of that mixes in our bodies.
Stars are being born and stars are dying in this infrared snapshot of the heavens. You and I—we come from stardust.
Photograph by NASA, JPL-Caltech, University of Wisconsin
Your book yokes together two seemingly different sciences: astrophysics and human biology. Describe your individual professions and how you combined them to create this book.
Iris: I'm a physician specializing in genetics and pathology. Pathologists are the medical specialists who diagnose diseases and their causes. We also study the responses of the body to such diseases and to the treatment given. I do this at the level of the DNA, so at Stanford University I direct the diagnostic molecular pathology laboratory. I also provide patient care by diagnosing inherited diseases and also cancers, and by following therapy responses in those cancer patients based on changes that we can detect in their DNA.
Our book is based on many conversations that Karel and I had, in which we talked to each other about topics from our daily professional lives. Those areas are quite different. I look at the code of life. He's an astrophysicist who explores the secrets of the stars. But the more we followed up on our questions to each other, the more we discovered our fields have a lot more connections than we thought possible.
Karel: I'm an astrophysicist. Astrophysicists specialize in all sorts of things, from dark matter to galaxies. I picked stars because they fascinated me. But no matter how many stars you look at, you can never see any detail. They're all tiny points in the sky.
So I turned my attention to the sun, which is the only star where we can see what happens all over the universe. At some point NASA asked me to lead a summer school for beginning researchers to try to create materials to understand the things that go all the way from the sun to the Earth. I learned so many things about these connections I started to tell Iris. At some point I thought: This could be an interesting story, and it dawned on us that together we go all the way, as she said, from the smallest to the largest. And we have great fun doing this together.
We tend to think of our bodies changing only slowly once we reach adulthood. So I was fascinated to discover that, in fact, we're changing all the time and constantly rebuilding ourselves. Talk about our skin.
Iris: Most people don't even think of the skin as an organ. In fact, it's our largest one. To keep alive, our cells have to divide and grow. We're aware of that because we see children grow. But cells also age and eventually die, and the skin is a great example of this.
It's something that touches everything around us. It's also very exposed to damage and needs to constantly regenerate. It weighs around eight pounds [four kilograms] and is composed of several layers. These layers age quickly, especially the outer layer, the dermis. The cells there are replaced roughly every month or two. That means we lose approximately 30,000 cells every minute throughout our lives, and our entire external surface layer is replaced about once a year.
Very little of our physical bodies lasts for more than a few years. Of course, that's at odds with how we perceive ourselves when we look into the mirror. But we're not fixed at all. We're more like a pattern or a process. And it was the transience of the body and the flow of energy and matter needed to counter that impermanence that led us to explore our interconnectedness with the universe.
You have a fascinating discussion about age. Describe how different parts of the human body age at different speeds.
Iris: Every tissue recreates itself, but they all do it at a different rate. We know through carbon dating that cells in the adult human body have an average age of seven to ten years. That's far less than the age of the average human, but there are remarkable differences in these ages. Some cells literally exist for a few days. Those are the ones that touch the surface. The skin is a great example, but also the surfaces of our lungs and the digestive tract. The muscle cells of the heart, an organ we consider to be very permanent, typically continue to function for more than a decade. But if you look at a person who's 50, about half of their heart cells will have been replaced.
Our bodies are never static. We're dynamic beings, and we have to be dynamic to remain alive. This is not just true for us humans. It's true for all living things.
A figure that jumped out at me is that 40,000 tons of cosmic dust fall on Earth every year. Where does it all come from? How does it affect us?
Karel: When the solar system formed, it started to freeze gas into ice and dust particles. They would grow and grow by colliding. Eventually gravity pulled them together to form planets. The planets are like big vacuum cleaners, sucking in everything around them. But they didn't complete the job. There's still an awful lot of dust floating around.
When we say that as an astronomer, we can mean anything from objects weighing micrograms, which you wouldn't even see unless you had a microscope, to things that weigh many tons, like comets. All that stuff is still there, being pulled around by the gravity of the planets and the sun. The Earth can't avoid running into this debris, so that dust falls onto the Earth all the time and has from the very beginning. It's why the planet was made in the first place.
Nowadays, you don't even notice it. But eventually all that stuff, which contains oxygen and carbon, iron, nickel, and all the other elements, finds its way into our bodies.
When a really big piece of dust, like a giant comet or asteroid, falls onto the Earth, you get a massive explosion, which is one of the reasons we believe the dinosaurs became extinct some 70 million years ago. That fortunately doesn't happen very often. But things fall out of the sky all the time. [Laughs]
Many everyday commodities we use also began their existence in outer space. Tell us about salt.
Karel: Whatever you mention, its history began in outer space. Take salt. What we usually mean by salt is kitchen salt. It has two chemicals, sodium and chloride. Where did they come from? They were formed inside stars that exploded billions of years ago and at some point found their way onto the Earth. Stellar explosions are still going on today in the galaxy, so some of the chlorine we're eating in salt was made only recently.
You study pathology, Iris. Is physical malfunction part of the cosmic order?
Iris: Absolutely. There are healthy processes, such as growth, for which we need cell division. Then there are processes when things go wrong. We age because we lose the balance between cell deaths and regeneration. That's what we see in the mirror when we age over time. That's also what we see when diseases develop, such as cancers. Cancer is basically a mistake in the DNA, and because of that the whole system can be derailed. Aging and cancer are actually very similar processes. They both originate in the fact that there's a loss of balance between regeneration and cell loss.
Cystic fibrosis is an inherited genetic disease. You inherit an error in the DNA. Because of that, certain tissues do not have the capability to provide their normal function to the body. My work is focused on finding changes in DNA in different populations so we can understand better what kinds of mutations are the basis of that disease. Based on that, we can provide prognosis. There are now drugs that target specific mutations, as well as transplants, so these patients can have a much better life span than was possible 10 or 20 years ago.
How has writing this book changed your view of life—and your view of each other?
Karel: There are two things that struck me, one that I had no idea about. The first is what Iris described earlier—the impermanence of our bodies. As a physicist, I thought the body was built early on, that it would grow and be stable. Iris showed me, over a long series of dinner discussions, that that's not the way it works. Cells die and rebuild all the time. We're literally not what were a few years ago, and not just because of the way we think. Everything around us does this. Nature is not outside us. We are nature.
As far as our relationship is concerned, I always had a great deal of respect for Iris, and physicians in general. They have to know things that I couldn't possibly remember. And that's only grown with time.
Iris: Physics was not my favorite topic in high school. [Laughs] Through Karel and our conversations, I feel that the universe and the world around us has become much more accessible. That was our goal with the book as well. We wanted it to be accessible and understandable for anyone with a high school education. It was a challenge to write it that way, to explain things to each other in lay terms. But it has certainly changed my view of life. It's increased my sense of wonder and appreciation of life.
In terms of Karel's profession and our relationship, it has inevitably deepened. We understand much better what the other person is doing in the sandboxes we respectively play in. [Laughs]
Posted: 28 Jan 2015 02:26 PM PST
"Penghu 1," the newly discovered human with large teeth, is another piece of critical evidence suggesting that other humans besides Homo sapiens lived in Asia from 200,000 to 10,000 years ago.
Excerpt from sciencerecorder.com


Paleontologists have identified the first known prehistoric human specimen from Taiwan, which may have been part of a species that lived alongside modern humans until as recently as 10,000 years ago.
"Penghu 1," the newly discovered human with large teeth, is another piece of critical evidence suggesting that other humans besides Homo sapiens lived in Asia from 200,000 to 10,000 years ago.
Among the species that lived in Europe within that period were Neanderthals, Denisovans and Homo floresiensis The Penghu 1, which has been described in the most recent issue of Nature Communications, has added to that sizable list of humans that may have lived with and interbred with modern humans.

"The available evidence at least does not exclude the possibility that they survived until the appearance of Homo sapiens in the region, and it is tempting to speculate about their possible contact," said the study's co-author Yousuke Kaifu, an associate professor in the Department of Biological Sciences at The University of Tokyo, to Discovery News.
Kaifu, along with the paper's lead author Chun-Hsiang Chang, and their team have studied the new human's remains, primarily a jawbone that still contains big teeth. The jawbone was found by fishermen off the Taiwanese coast in the Penghu Channel. They then sold it to a local antique shop where it was found and bought by the collector Kun-Yu Tsai, who donated his collection to the National Museum of Natural Science in Taiwan. It then caught the eye of Chang, who works at the museum as a geologist.
Chang and his team now believe that the Penghu 1 could suggest a new species of human or at least a distinct regional group of Homo erectus. He suspects that the jawbone belonged to an elderly adult due to the worn state of the teeth. Unlike Homo floresiensis, the Penghu 1 grew to adult stature and lived on the Asian mainland.
"The associated faunal remains suggest that the area was a relatively open, wet woodland," said Kaifu. "This is because of the presence of large-bodied mammals, such as elephants (Stegodon), horses and bear, but the fauna also included animals that prefer marshlands in a hot and humid climate, such as water buffaloes."
All of these aspects would seem very attractive to modern humans, as well as the prehistoric humans they co-existed with. Although Penghu 1 is clearly not a modern human, its jaw bears many similarities to Homo erectus. Very little is known about human evolution in Asia, so this is a considerably welcome discovery, as fossils from much earlier periods discovered in China have offered valuable insights into what a Cretaceous ecosystem looked like. There are also many similarities between Penghu 1 and the Peking Man remains from Zhoukoudian, China, although the former appears to be much more primitive. It has also been compared to the archaic Homo heidelbergensis and also Denisovan remains.
Posted: 28 Jan 2015 02:11 PM PST
Two photons, or particles of light approach a finish line used to determine if light can travel at different speeds through the air. Illustration courtesy University of Glasgow
Excerpt from popsci.com


Light passes through air at about 299,000,000 meters per second, an accepted constant that hasn't been challenged—until now. By manipulating a single particle of light as it passed through free space, researchers have found a way to slow down the speed of light through air.

Scientists have known for a while how fast light passes through different mediums, such as water or glass, and how to slow that speed down. But researchers at the University of Glasgow and Heriot-Watt University decided to take this concept further and see if the speed of light could be changed as it passes through gases.
To make that happen, the team decided to look at individual light particles, or photons. "Measuring with single photons is the cleanest experiment you can get," Jacquiline Romero, one of the study's lead authors and a physics professor at the University of Glasgow, tells Popular Science. The group wanted to explicitly establish that different photons have different velocities depending on their placement within a light beam's structure. Depending on where a photon is in a light beam, it has either a slower or faster relative speed. It's similar to a group of runners: Even as the group stays together, the one at the front has to constantly be moving faster than the ones at the side or in the back. Daniel Giovannini, another study lead author from the University of Glasgow, says that researchers have known this for a while, but the team wanted to know just how slow the photons in the 'back of the pack' are moving.

The experiment set out to measure the arrival times of single photons, Romero says. To do that, the researchers passed one photon through a filter, which changed the photon's structure. They then compared the velocity of this photon to an unstructured photon. The researchers were able to decrease the velocity of the structured photon through air by 0.001 percent, which seems quite small, but the amount was not accidental. "We had to try it out and convince ourselves that it can be done and that it's real," Giovannini says. He and Romero say they anticipate the results will be divisive, between people who think the conclusion is obvious and those who think it's a groundbreaking experiment.

The study was published January 23 in Science Express.
Posted: 28 Jan 2015 01:58 PM PST
The Andromeda galaxy
Posted: 28 Jan 2015 01:56 PM PST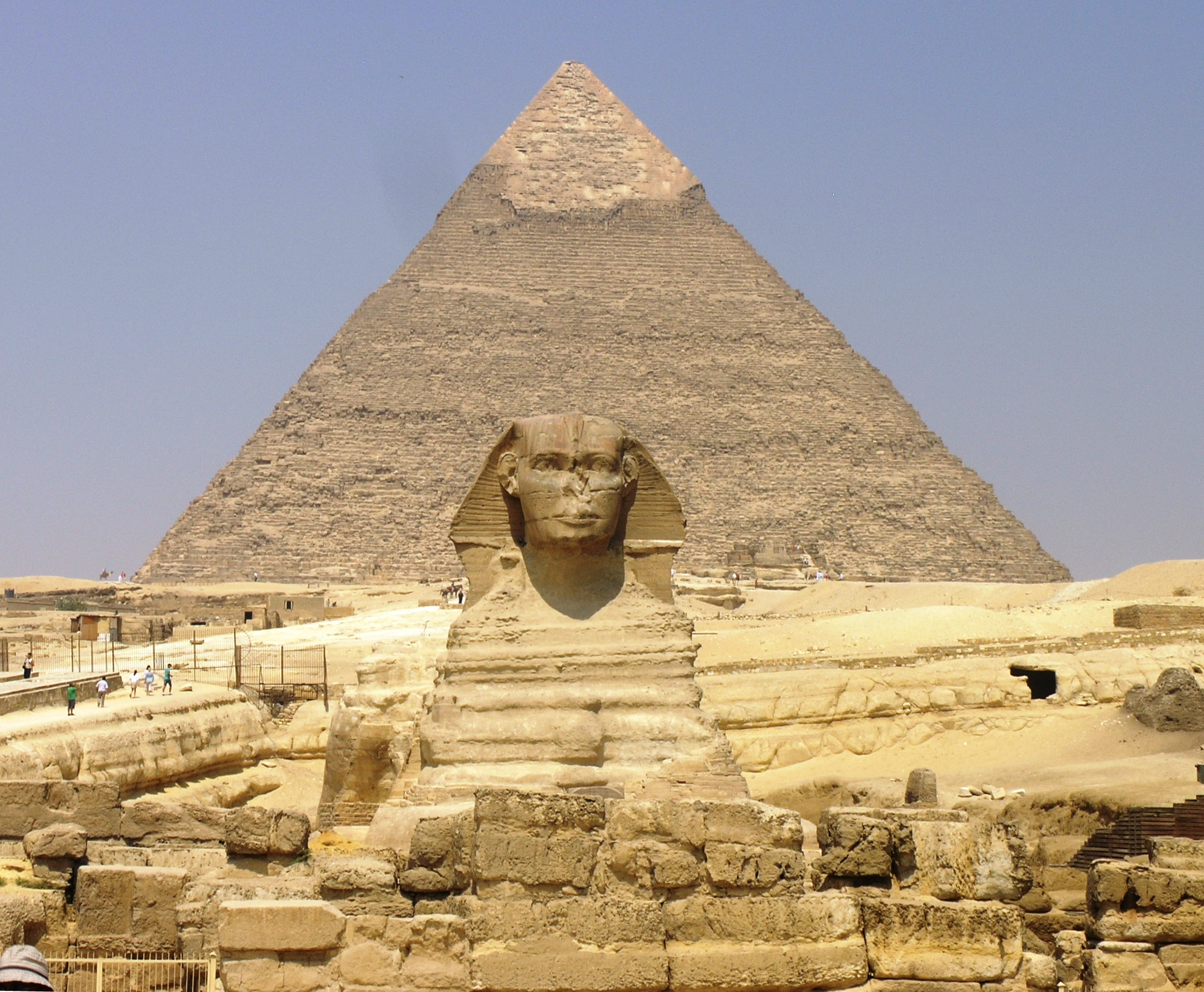 Posted: 28 Jan 2015 01:17 PM PST
Posted: 28 Jan 2015 12:49 PM PST

Click to zoom
Posted: 28 Jan 2015 12:38 PM PST

Click to zoom
Posted: 28 Jan 2015 12:32 PM PST


Excerpt from foxnews.com

Astronomers in Australia have picked up an "alien" radio signal from space for the first time as it occurred. The signal, or radio "burst", was discovered on May 15, 2014, though it's just being reported by the Monthly Notices of the Royal Astronomical Society. "The burst was identified within 10 seconds of its occurrence," said Emily Petroff, a doctoral student from Melbourne's Swinburne University of Technology. "The importance of the discovery was recognized very quickly and we were all working very excitedly to contact other astronomers and telescopes around the world to look at the location of the burst."
Emerging from an unknown source, these bursts are bright flashes of radio waves that emit as much energy in a few milliseconds as the sun does in 24 hours. "The first fast radio burst was discovered in 2007," Petroff tells FoxNews.com, "and up until our discovery there were 8 more found in old or archival data." While researchers use telescopes in Hawaii, India, Germany, Chile, California, and the California Islands to search for bursts, it is the CSIRO Parkes radio telescope in Eastern Australia that is the first to catch one as its happening.
The cause of these mysterious signals remains unknown, with possible theories ranging from black holes to alien communication. However, UFO hunters shouldn't get too excited. According to Petroff, "We're confident that they're coming from natural sources, that is to say it's probably not aliens, but we haven't solved the case completely. The two most promising theories at the moment are that these bursts could be produced either by a star producing a highly energetic flare, or from a neutron star collapsing to make a black hole. Both of these things would be from sources in far-away galaxies just reaching us from billions of light years away."
Catching the bursts as they happen is key to finding the source, and though Petroff's team scrambled upon making their discovery, they didn't move fast enough to find the afterglow and pin down the cause. "Finding one in real-time has been the goal for a while because we would then be able to act on it and mobilize other telescopes to look that way," Petroff says. "We did this in the case of this real-time discovery, but we didn't get on the target until about eight hours later with other telescopes, at which time nothing was found." However, they were able to eliminate a few possible causes, such as gamma-ray bursts from exploding stars and supernovae. Also, the team was able to determine that the source had been near an object with a sizeable magnetic field from the way the wavelengths were polarized.
While the source of the fast radio burst remains a mystery, the team remains hopeful that they can learn from their mistakes and one day solve the case. "All we can do is learn from our experience with this discovery and create a more efficient system for next time," Petroff says. "We still spend a large amount of time looking for fast radio bursts with the Parkes telescope and the next time we are in the right place at just the right time, we'll be able to act faster than ever before and hopefully solve the mystery once and for all!"