---
THIS IS SAM ~ The Incredible Earth Saving Effects of Reducing Your Meat Intake ~ A Must See Presentation!
The (Not So) Curious Case of Galaxy IC 335
The Future of Technology in 2015?
Science Increasingly Makes the Case for God
Quantum theory: it's unreal!
The Naked Truth ~ Advertising's image of women ~ Jean Kilbourne at LafayetteCollege
World Events & Predictions for 2015 on Coast To Coast Radio
209 Seconds That Will Make You Question Your Entire Existence
Can A Woman Ask A Guy Out?
Posted: 01 Jan 2015 10:29 PM PST
Click to zoom
Posted: 01 Jan 2015 10:07 PM PST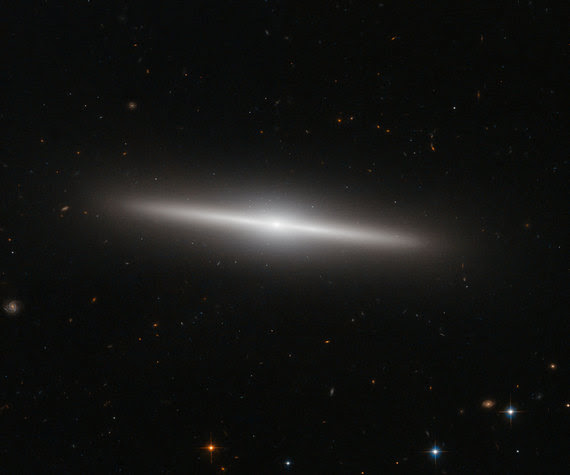 This odd-looking galaxy has recently become famous in the media, not for what it has but for what is missing!

Excerpt from huffingtonpost.com

A recent Hubble image of this galaxy shows it to be a star-filled galaxy with a flat shape not unlike our own Milky Way. But whereas the Milky Way contains vast collections of nebulae and dust clouds, IC 335 seems to have none of this "interstellar medium." A look behind the curtain gives us clues to how two similar galaxies like IC 335 and the Milky Way could turn out so differently.

Nature vs. Nurture: IC 335 Didn't Start Out Looking This Way
This galaxy is a member of a large cluster of galaxies located in the constellation Fornax, at a distance of about 60 million light-years from the Milky Way. The Fornax Cluster contains about 100 galaxies within a volume of space only 10 million light-years across, making it a very tight family of galaxies traveling through space at several million miles per hour. The vast majority of the galaxies in this cluster are only 30,000 to 50,000 light-years across, including IC 335, but NGC 1316 and NGC 1365 are as large as our Milky Way and over 200,000 light-years in diameter. These are the two linchpin galaxies in the Fornax Cluster whose enormous gravity bends the motions of all other galaxies in the cluster so that they orbit these two mass centers. These two galaxies are also interacting with each other and, over billions of years, will probably fall together to create a ginormous "super galaxy."


Fornax Cluster (credit: Hubble)


Astronomers have also found over the years that the space between these member galaxies is filled by a hot X-ray-emitting gas, as well as by individual intergalactic stars that are not bound to any one of the member galaxies. In fact, 10 percent of all stars in the Fornax Cluster are found between the galaxies and not within the galaxies! This is a sure sign that the Fornax Cluster has been the site of many galaxy smashups over the last few billions of years. In fact, NGC 1316 is a complex, massive galaxy that is also the strongest radio-emitting object in this cluster and was called Fornax A in the early days of radio astronomy. It is the fourth-brightest radio source in the sky! The shape of this galaxy shows the signs of many collisions and cannibalism events, but Fornax A is particularly famous as one of the nearest supermassive black holes, weighing in at a gargantuan 150 million times the mass of our Sun.

When galaxies collide, things get very messy. Whatever gas may have been present in the colliding galaxies can be compressed to trigger new rounds of star-forming activity, or the gas can become superheated and get ejected from the galaxy "train wreck." Even individual stars that were minding their own business can get slingshot out of their host galaxy and cast adrift in intergalactic space. All these things have been observed in the Fornax Cluster.
Galaxy collisions are a gift that keeps on giving. Although the tenuous hot gas between the galaxies seems pretty dilute, it can act like slow-acting sandpaper on the gas and dust within other member galaxies. Over time the heated gas can cause the gas within smaller galaxies to be evaporated away, leaving behind only the stars in the galaxy.

The most common types of galaxies you find in dense clusters of galaxies are the so-called lenticular or elliptical galaxies. These are round or flat-looking galaxies that show little or no signs of having an interstellar medium. For some of these galaxies, the gas and dust they had was ejected during their collisions with other nearby galaxies. The gas and dust can also be consumed during the star-building process that is triggered by the collisions. This is probably what is happening in the giant galaxy NGC 1316. You can even see its companion galaxy NGC 1317 diving in for its last encounter!

The other massive galaxy in Fornax, NGC 1365, looks like a beautiful spiral galaxy and is called the Great Barred Spiral Galaxy in Fornax. We think that spiral galaxies probably form from ancient galaxy collisions where the galaxies grazed each other rather than from head-on events. What is left behind is often a beautiful pinwheel form, with gas and dust clouds sluggishly producing new stars over the course of billions of years. Our Milky Way is like that. We know it has experienced collisions in its past, but these were mostly cannibalism events involving much smaller galaxies.

Finally, near the center of the cluster, we have NGC 1399, which is a giant elliptical galaxy about 250,000 light-years across, with a 500-million-solar-mass black hole in its center. The galaxy itself contains about 4 trillion times the mass of our Sun in stars. It also has a hot halo of X-ray-emitting gas that surrounds it out to a distance of 400,000 light-years.

But What About IC 335?
The flattened shape of this galaxy suggests that it was once a typical dusty spiral galaxy like the Milky Way, but over time its encounter with the hot intergalactic medium and the relentless star-forming activity probably depleted its primordial stores of gas and dust clouds. Now these have all gone, leaving behind just an old and dying population of ancient stars with few young stars to replace them. In a dense cluster like Fornax, its destiny will probably involve being cannibalized by one of the larger galaxies, or it may be ejected from the cluster entirely.

Now You See It, Now You Don't

It is interesting to compare IC 335 with another edge-on galaxy called NGC 4565.


NGC 4565 in Coma Berenices (credit: Ken Crawford/Wikimedia Commons)


Here you can see the dust and gas clouds as they obscure the light from the stars in the galactic disk. This is a massive galaxy at least 10 times bigger than IC 335, but thanks to our lucky perspective we can use it to see what IC 335 may have looked like before it lost its gas and dust.

With just a tad more dust and gas, it might look like this beautiful image of NGC 2787!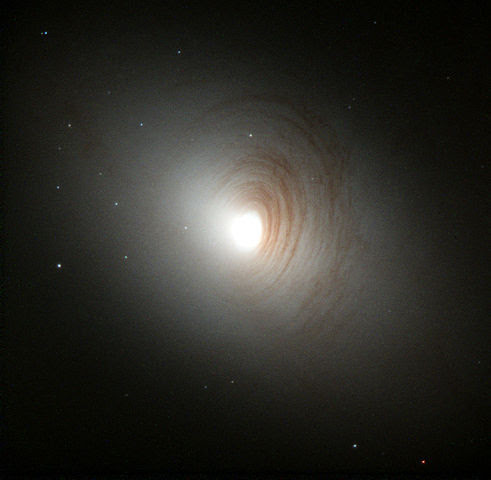 NGC 2787 (credit: Hubble)


Thanks to the Hubble Space Telescope and other ground-based systems, astronomers can view many different kinds of galaxies in enough detail to identify "missing links" between some of the common forms that we see at lower resolution. The pictures also make for breathtaking calendar illustrations and screensavers.
I love this universe!
Posted: 01 Jan 2015 10:02 PM PST



Excerpt from
cnet.com


The year gone by brought us more robots, worries about artificial intelligence, and difficult lessons on space travel. The big question: where's it all taking us?

Every year, we capture a little bit more of the future -- and yet the future insists on staying ever out of reach.
Consider space travel. Humans have been traveling beyond the atmosphere for more than 50 years now -- but aside from a few overnights on the moon four decades ago, we have yet to venture beyond low Earth orbit.
Or robots. They help build our cars and clean our kitchen floors, but no one would mistake a Kuka or a Roomba for the replicants in "Blade Runner." Siri, Cortana and Alexa, meanwhile, are bringing some personality to the gadgets in our pockets and our houses. Still, that's a long way from HAL or that lad David from the movie "A.I. Artificial Intelligence."
Self-driving cars? Still in low gear, and carrying some bureaucratic baggage that prevents them from ditching certain technology of yesteryear, like steering wheels.
And even when these sci-fi things arrive, will we embrace them? A Pew study earlier this year found that Americans are decidedly undecided. Among the poll respondents, 48 percent said they would like to take a ride in a driverless car, but 50 percent would not. And only 3 percent said they would like to own one.
"Despite their general optimism about the long-term impact of technological change," Aaron Smith of the Pew Research Center wrote in the report, "Americans express significant reservations about some of these potentially short-term developments" such as US airspace being opened to personal drones, robot caregivers for the elderly or wearable or implantable computing devices that would feed them information.
Let's take a look at how much of the future we grasped in 2014 and what we could gain in 2015.
Space travel: 'Space flight is hard'
In 2014, earthlings scored an unprecedented achievement in space exploration when the European Space Agency landed a spacecraft on a speeding comet, with the potential to learn more about the origins of life. No, Bruce Willis wasn't aboard. Nobody was. But when the 220-pound Philae lander, carried to its destination by the Rosetta orbiter, touched down on comet 67P/Churyumov-Gerasimenko on November 12, some 300 million miles from Earth, the celebration was well-earned.
A shadow quickly fell on the jubilation, however. Philae could not stick its first landing, bouncing into a darker corner of the comet where its solar panels would not receive enough sunlight to charge the lander's batteries. After two days and just a handful of initial readings sent home, it shut down. For good? Backers have allowed for a ray of hope as the comet passes closer to the sun in 2015. "I think within the team there is no doubt that [Philae] will wake up," lead lander scientist Jean-Pierre Bibring said in December. "And the question is OK, in what shape? My suspicion is we'll be in good shape."
The trip for NASA's New Horizons spacecraft has been much longer: 3 billion miles, all the way to Pluto and the edge of the solar system. Almost nine years after it left Earth, New Horizons in early December came out of hibernation to begin its mission: to explore "a new class of planets we've never seen, in a place we've never been before," said project scientist Hal Weaver. In January, it will begin taking photos and readings of Pluto, and by mid-July, when it swoops closest to Pluto, it will have sent back detailed information about the dwarf planet and its moon, en route to even deeper space.


Also in December, NASA made a first test spaceflight of its Orion capsule on a quick morning jaunt out and back, to just over 3,600 miles above Earth (or approximately 15 times higher than the International Space Station). The distance was trivial compared to those those traveled by Rosetta and New Horizons, and crewed missions won't begin till 2021, but the ambitions are great -- in the 2030s, Orion is expected to carry humans to Mars.
In late March 2015, two humans will head to the ISS to take up residence for a full year, in what would be a record sleepover in orbit. "If a mission to Mars is going to take a three-year round trip," said NASA astronaut Scott Kelly, who will be joined in the effort by Russia's Mikhail Kornienko, "we need to know better how our body and our physiology performs over durations longer than what we've previously on the space station investigated, which is six months."
There were more sobering moments, too, in 2014. In October, Virgin Galactic's sleek, experimental SpaceShipTwo, designed to carry deep-pocketed tourists into space, crashed in the Mojave Desert during a test flight, killing one test pilot and injuring the other. Virgin founder Richard Branson had hoped his vessel would make its first commercial flight by the end of this year or in early 2015, and what comes next remains to be seen. Branson, though, expressed optimism: "Space flight is hard -- but worth it," he said in a blog post shortly after the crash, and in a press conference, he vowed "We'll learn from this, and move forward together." Virgin Galactic could begin testing its next spaceship as soon as early 2015.
The crash of SpaceShipTwo came just a few days after the explosion of an Orbital Sciences rocket lofting an unmanned spacecraft with supplies bound for the International Space Station. And in July, Elon Musk's SpaceX had suffered the loss of one of its Falcon 9 rockets during a test flight. Musk intoned, via Twitter, that "rockets are tricky..."
Still, it was on the whole a good year for SpaceX. In May, it unveiled its first manned spacecraft, the Dragon V2, intended for trips to and from the space station, and in September, it won a $2.6 billion contract from NASA to become one of the first private companies (the other being Boeing) to ferry astronauts to the ISS, beginning as early as 2017. Oh, and SpaceX also has plans to launch microsatellites to establish low-cost Internet service around the globe, saying in November to expect an announcement about that in two to three months -- that is, early in 2015.
One more thing to watch for next year: another launch of the super-secret X-37B space place to do whatever it does during its marathon trips into orbit. The third spaceflight of an X-37B -- a robotic vehicle that, at 29 feet in length, looks like a miniature space shuttle -- ended in October after an astonishing 22 months circling the Earth, conducting "on-orbit experiments."
Self-driving cars: Asleep at what wheel?
Spacecraft aren't the only vehicles capable of autonomous travel -- increasingly, cars are, too. Automakers are toiling toward self-driving cars, and Elon Musk -- whose name comes up again and again when we talk about the near horizon for sci-fi tech -- says we're less than a decade away from capturing that aspect of the future. In October, speaking in his guise as founder of Tesla Motors, Musk said: "Like maybe five or six years from now I think we'll be able to achieve true autonomous driving where you could literally get in the car, go to sleep and wake up at your destination." (He also allowed that we should tack on a few years after that before government regulators give that technology their blessing.)

Prototype, unbound: Google's ride of the future, as it looks today Google That comment came as Musk unveiled a new autopilot feature -- characterizing it as a sort of super cruise control, rather than actual autonomy -- for Tesla's existing line of electric cars. Every Model S manufactured since late September includes new sensor hardware to enable those autopilot capabilities (such as adaptive cruise control, lane-keeping assistance and automated parking), to be followed by an over-the-air software update to enable those features.
Google has long been working on its own robo-cars, and until this year, that meant taking existing models -- a Prius here, a Lexus there -- and buckling on extraneous gear. Then in May, the tech titan took the wraps off a completely new prototype that it had built from scratch. (In December, it showed off the first fully functional prototype.) It looked rather like a cartoon car, but the real news was that there was no steering wheel, gas pedal or brake pedal -- no need for human controls when software and sensors are there to do the work.
Or not so fast. In August, California's Department of Motor Vehicles declared that Google's test vehicles will need those manual controls after all -- for safety's sake. The company agreed to comply with the state's rules, which went into effect in September, when it began testing the cars on private roads in October.
Regardless of who's making your future robo-car, the vehicle is going to have to be not just smart, but actually thoughtful. It's not enough for the car to know how far it is from nearby cars or what the road conditions are. The machine may well have to make no-win decisions, just as human drivers sometimes do in instantaneous, life-and-death emergencies. "The car is calculating a lot of consequences of its actions," Chris Gerdes, an associate professor of mechanical engineering, said at the Web Summit conference in Dublin, Ireland, in November. "Should it hit the person without a helmet? The larger car or the smaller car?"
Robots: Legging it out
So when do the robots finally become our overlords? Probably not in 2015, but there's sure to be more hand-wringing about both the machines and the artificial intelligence that could -- someday -- make them a match for homo sapiens. At the moment, the threat seems more mundane: when do we lose our jobs to a robot?
The inquisitive folks at Pew took that very topic to nearly 1,900 experts, including Vint Cerf, vice president at Google; Web guru Tim Bray; Justin Reich of Harvard University's Berkman Center for Internet & Society; and Jonathan Grudin, principal researcher at Microsoft. According to the resulting report, published in August, the group was almost evenly split -- 48 percent thought it likely that, by 2025, robots and digital agents will have displaced significant numbers of blue- and white-collar workers, perhaps even to the point of breakdowns in the social order, while 52 percent "have faith that human ingenuity will create new jobs, industries, and ways to make a living, just as it has been doing since the dawn of the Industrial Revolution."


Still, for all of the startling skills that robots have acquired so far, they're often not all there yet. Here's some of what we saw from the robot world in 2014:
Teamwork: Researchers at the École Polytechnique Fédérale De Lausanne in May showed off their "Roombots," cog-like robotic balls that can join forces to, say, help a table move across a room or change its height.
A sense of balance: We don't know if Boston Dynamics' humanoid Atlas is ready to trim bonsai trees, but it has learned this much from "The Karate Kid" (the original from the 1980s) -- it can stand on cinder blocks and hold its balance in a crane stance while moving its arms up and down.
Catlike jumps: MIT's cheetah-bot gets higher marks for locomotion. Fed a new algorithm, it can run across a lawn and bound like a cat. And quietly, too. "Our robot can be silent and as efficient as animals. The only things you hear are the feet hitting the ground," MIT's Sangbae Kim, a professor of mechanical engineering, told MIT News. "This is kind of a new paradigm where we're controlling force in a highly dynamic situation. Any legged robot should be able to do this in the future."
Sign language: Toshiba's humanoid Aiko Chihira communicated in Japanese sign language at the CEATEC show in October. Her rudimentary skills, limited for the moment to simple messages such as signed greetings, are expected to blossom by 2020 into areas such as speech synthesis and speech recognition.
Dance skills: Robotic pole dancers? Tobit Software brought a pair, controllable by an Android smartphone, to the Cebit trade show in Germany in March. More lifelike was the animatronic sculpture at a gallery in New York that same month -- but what was up with that witch mask?
Emotional ambition: Eventually, we'll all have humanoid companions -- at least, that's always been one school of thought on our robotic future. One early candidate for that honor could be Pepper, from Softbank and Aldebaran Robotics, which say the 4-foot-tall Pepper is the first robot to read emotions. This emo-bot is expected to go on sale in Japan in February.
Ray guns: Ship shape
Damn the photon torpedoes, and full speed ahead. That could be the motto for the US Navy, which in 2014 deployed a prototype laser weapon -- just one -- aboard a vessel in the Persian Gulf. Through some three months of testing, the device "locked on and destroyed the targets we designated with near-instantaneous lethality," Rear Adm. Matthew L. Klunder, chief of naval research, said in a statement. Those targets were rather modest -- small objects mounted aboard a speeding small boat, a diminutive Scan Eagle unmanned aerial vehicle, and so on -- but the point was made: the laser weapon, operated by a controller like those used for video games, held up well, even in adverse conditions.
Artificial intelligence: Danger, Will Robinson?
What happens when robots and other smart machines can not only do, but also think? Will they appreciate us for all our quirky human high and low points, and learn to live with us? Or do they take a hard look at a species that's run its course and either turn us into natural resources, "Matrix"-style, or rain down destruction?

When the machines take over, will they be packing laser weapons like this one the US Navy just tried out? John F. Williams/US Navy As we look ahead to the reboot of the "Terminator" film franchise in 2015, we can't help but recall some of the dire thoughts about artificial intelligence from two people high in the tech pantheon, the very busy Musk and the theoretically inclined Stephen Hawking.
Musk himself more than once in 2014 invoked the likes of the "Terminator" movies and the "scary outcomes" that make them such thrilling popcorn fare. Except that he sees a potentially scary reality evolving. In an interview with CNBC in June, he spoke of his investment in AI-minded companies like Vicarious and Deep Mind, saying: "I like to just keep an eye on what's going on with artificial intelligence. I think there is potentially a dangerous outcome."
He has put his anxieties into some particularly colorful phrases. In August, for instance, Musk tweeted that AI is "potentially more dangerous than nukes." And in October, he said this at a symposium at MIT: "With artificial intelligence, we are summoning the demon. ... You know all those stories where there's the guy with the pentagram and the holy water and he's like... yeah, he's sure he can control the demon, [but] it doesn't work out."
Musk has a kindred spirit in Stephen Hawking. The physicist allowed in May that AI could be the "biggest event in human history," and not necessarily in a good way. A month later, he was telling John Oliver, on HBO's "Last Week Tonight," that "artificial intelligence could be a real danger in the not too distant future." How so? "It could design improvements to itself and outsmart us all."
But Google's Eric Schmidt, is having none of that pessimism. At a summit on innovation in December, the executive chairman of the far-thinking tech titan -- which in October teamed up with Oxford University to speed up research on artificial intelligence -- said that while our worries may be natural, "they're also misguided."
Posted: 01 Jan 2015 09:51 PM PST


Excerpt from wsj.com
By Eric Metaxas
The odds of life existing on another planet grow ever longer. Intelligent design, anyone?
In 1966 Time magazine ran a cover story asking: Is God Dead? Many have accepted the cultural narrative that he's obsolete—that as science progresses, there is less need for a "God" to explain the universe. Yet it turns out that the rumors of God's death were premature. More amazing is that the relatively recent case for his existence comes from a surprising place—science itself.
Here's the story: The same year Time featured the now-famous headline, the astronomer Carl Sagan announced that there were two important criteria for a planet to support life: The right kind of star, and a planet the right distance from that star. Given the roughly octillion—1 followed by 27 zeros—planets in the universe, there should have been about septillion—1 followed by 24 zeros—planets capable of supporting life.
With such spectacular odds, the Search for Extraterrestrial Intelligence, a large, expensive collection of private and publicly funded projects launched in the 1960s, was sure to turn up something soon. Scientists listened with a vast radio telescopic network for signals that resembled coded intelligence and were not merely random. But as years passed, the silence from the rest of the universe was deafening. Congress defunded SETI in 1993, but the search continues with private funds. As of 2014, researches have discovered precisely bubkis—0 followed by nothing.
What happened? As our knowledge of the universe increased, it became clear that there were far more factors necessary for life than Sagan supposed. His two parameters grew to 10 and then 20 and then 50, and so the number of potentially life-supporting planets decreased accordingly. The number dropped to a few thousand planets and kept on plummeting.
Even SETI proponents acknowledged the problem. Peter Schenkel wrote in a 2006 piece for Skeptical Inquirer magazine: "In light of new findings and insights, it seems appropriate to put excessive euphoria to rest . . . . We should quietly admit that the early estimates . . . may no longer be tenable."
As factors continued to be discovered, the number of possible planets hit zero, and kept going. In other words, the odds turned against any planet in the universe supporting life, including this one. Probability said that even we shouldn't be here.
Today there are more than 200 known parameters necessary for a planet to support life—every single one of which must be perfectly met, or the whole thing falls apart. Without a massive planet like Jupiter nearby, whose gravity will draw away asteroids, a thousand times as many would hit Earth's surface. The odds against life in the universe are simply astonishing.
Yet here we are, not only existing, but talking about existing. What can account for it? Can every one of those many parameters have been perfect by accident? At what point is it fair to admit that science suggests that we cannot be the result of random forces? Doesn't assuming that an intelligence created these perfect conditions require far less faith than believing that a life-sustaining Earth just happened to beat the inconceivable odds to come into being?
There's more. The fine-tuning necessary for life to exist on a planet is nothing compared with the fine-tuning required for the universe to exist at all. For example, astrophysicists now know that the values of the four fundamental forces—gravity, the electromagnetic force, and the "strong" and "weak" nuclear forces—were determined less than one millionth of a second after the big bang. Alter any one value and the universe could not exist. For instance, if the ratio between the nuclear strong force and the electromagnetic force had been off by the tiniest fraction of the tiniest fraction—by even one part in 100,000,000,000,000,000—then no stars could have ever formed at all. Feel free to gulp.
Multiply that single parameter by all the other necessary conditions, and the odds against the universe existing are so heart-stoppingly astronomical that the notion that it all "just happened" defies common sense. It would be like tossing a coin and having it come up heads 10 quintillion times in a row. Really?
Fred Hoyle, the astronomer who coined the term "big bang," said that his atheism was "greatly shaken" at these developments. He later wrote that "a common-sense interpretation of the facts suggests that a super-intellect has monkeyed with the physics, as well as with chemistry and biology . . . . The numbers one calculates from the facts seem to me so overwhelming as to put this conclusion almost beyond question."
Theoretical physicist Paul Davies has said that "the appearance of design is overwhelming" and Oxford professor Dr. John Lennox has said "the more we get to know about our universe, the more the hypothesis that there is a Creator . . . gains in credibility as the best explanation of why we are here."
The greatest miracle of all time, without any close seconds, is the universe. It is the miracle of all miracles, one that ineluctably points with the combined brightness of every star to something—or Someone—beyond itself.

Mr. Metaxas is the author, most recently, of "Miracles: What They Are, Why They Happen, and How They Can Change Your Life" ( Dutton Adult, 2014).
Posted: 01 Jan 2015 09:34 PM PST
Posted: 01 Jan 2015 09:31 PM PST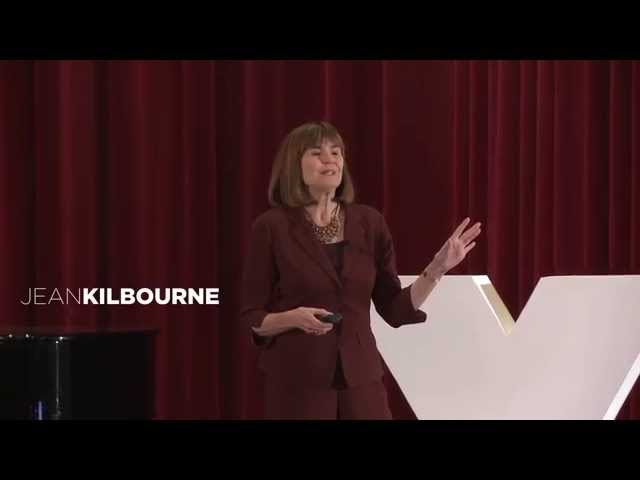 Click to zoom
Posted: 01 Jan 2015 09:28 PM PST
Posted: 01 Jan 2015 09:12 PM PST
Click to zoom
Posted: 01 Jan 2015 08:58 PM PST