---
Mysterious Galaxy X Found Finally? Dark Matter Hunters Would Like To Believe So
New quantum theory says universe has 'no end and no beginning'
How Many Satellites Are In Space?
ALMA uncovers stellar nurseries in the Sculptor Galaxy, 11.5 million light years from home
Ancient rocks show life could have flourished on Earth 3.2 billion years ago
5 Strange Ways to Clean Up Our Space Junk
50 AMAZING Facts to Blow Your Mind! #9
Dr Robert Schoch Discusses Solar Radiation, the Last Iceage & Easter Island
UFOs On The Border ~ Coast To Coast Radio with George Noory
Posted: 16 Feb 2015 10:11 PM PST


Excerpt from techtimes.com

Astronomers have long suspected strange ripples in hydrogen gas in the disk of our Milky Way galaxy are caused by the gravity of an unseen dwarf galaxy dominated by dark matter -- and now they think they've found this "Galaxy X."

The prediction of an invisible dark matter dwarf galaxy orbiting our Milky Way, made in 2009, may have had its "observational confirmation," say researchers at the Rochester Institute of Technology in New York.

RIT astronomer Sukanya Chakrabarti and her colleagues analyzed near-infrared data from the European Southern Observatory's VISTA telescope to discover four young stars clustered in the constellation Norma.

The stars are 300,000 light-years distant, well beyond the edge of the Milky Way's disk, they report in the Astrophysical Journal Letters.

"They can't be part of our galaxy because the disk of the Milky Way terminates at 48,000 light years," says Chakrabarti.

"These young stars are likely the signature of this predicted galaxy," she says, suggesting the dwarf galaxy is difficult to see through the obscuring dust of our own galaxy and because the majority of its mass is invisible dark matter.

Chakrabarti was the first to predict its existence in 2009 based on her analysis of the ripples seen in our home galaxy's outer disk.

"I decided to see if I could actually find the thing," she says. "It was a difficult prediction to test because it was close to the plane [of our Milky Way galaxy], and therefore difficult to see in the optical."

The infrared capability of the VISTA telescope allowed Chakrabarti and her fellow astronomers to peer into previously unexplored regions close to our galaxy's disk plane that are inaccessible using visible light.

Dark matter is a hypothetical but never directly observed form of matter believed to account for most of the matter and mass of the universe.

Its existence has been inferred from effects observed on visible matter and on the structure of the universe, attributed to dark matter's gravitational pull.

Large galaxies like our own Milky Way likely have many small satellite galaxies dominated by dark matter that are thus difficult to see, astronomers have suggested.

Chakrabarti's 2009 study had predicted a specified mass and location for the unseen galaxy, and radiation from the four news discovered stars, known as Cepheid variables, allowed her to derive accurate distances and test her prediction.

"The discovery of the Cepheid variables shows that our method of finding the location of dark-matter dominated dwarf galaxies works," she says.

"It may help us ultimately understand what dark matter is made up of," she adds.
Posted: 16 Feb 2015 10:14 PM PST

by Cat DiStasio

Until now, scientists have generally agreed that the universe has celebrated about 13.8 billion birthdays, as calculated using Einstein's theory of general relativity. The 'Big Bang' theory (no relation to the popular sitcom) relies on Einstein's ideas to clearly explain what happens in the moments and years and eons following the expansion of the universe from a point of singularity, but it fails to offer an explanation for what happened prior to that event. For this reason, quantum theorists have long been brainstorming other possible explanations that don't have such glaring inadequacies.

Ahmed Farag Ali, at Benha University and the Zewail City of Science and Technology (both in Egypt), and Saurya Das, at the University of Lethbridge in Alberta, Canada, believe they have the answer to this quandary, as well as a few others. The two co-authored the paper outlining their new model, in which the universe has no beginning and no end. Their new quantum model, which the scientists refer to as 'quantum correction terms,' resolves the problem of the Big Bang singularity.

Das participated in a separate study, with Rajat Bhaduri of McMaster University, Canada, which has takes this model one step further. They theorize a new gravity particle that was present in the universe at all epochs. Further analysis of their model will be the future focus, as they seek to explore the potential to account for dark matter and dark energy.

Essentially, these cosmologists believe their model will take much of what we think about the origin of our universe and throw it out the window.
Via Phys.org
Posted: 16 Feb 2015 09:55 PM PST
Posted: 16 Feb 2015 09:54 PM PST
The Sculptor Galaxy


Excerpt from sciencerecorder.com

Starburst galaxies are named for their ability to convert gasses rapidly into new stars, at an accelerated speed that can sometimes be 1,000 times more rapid than your average spiral galaxy, such as the Milky Way. Why the disparity? In order to further investigate the reason that some galaxies seem to "burst" into being, whereas others take the better part of a few billion years, an international team of astronomers analyzed a cluster of star-forming gas clouds in the heart of NGC 253 – the Sculptor Galaxy, with the aid of the Atacama Large Millimeter/submillimeter Array (ALMA). The Sculptor Galaxy is among starburst galaxies closest to the Milky Way.

"All stars form in dense clouds of dust and gas," said Adam Leroy, in an interview with Astronomy magazine. Leroy is an astronomer at Ohio State University in Columbus. "Until now, however, scientists struggled to see exactly what was going on inside starburst galaxies that distinguished them from other star-forming regions."

Therefore, Leroy and his colleagues turn to the ALMA which is capable of examining star changing structures even in systems as distant as Sculptor. Already, they have successfully charted distribution and movement of various molecules within several clouds located at the Sculptor Galaxy's core.

Because NGC 253, which is disk-shaped, is in the stages of a very intense starburst and located approximately 11.5 million light-years from home, it is the perfect target for study. ALMA picks it up with remarkable precision and resolution, so much so that the team was able to isolate and identify ten different stellar 'nurseries,' in which stars were in the process of forming. To appreciate the magnitude of this feat, it would have been impossible with previous telescopes, which blurred the regions together into one glow.

"There is a class of galaxies and parts of galaxies, we call them starbursts, where we know that gas is just plain better at forming stars," said Leroy. "To understand why, we took one of the nearest such regions and pulled it apart — layer by layer — to see what makes the gas in these places so much more efficient at star formation."

More importantly, they recognized the distribution of several 40 millimeter-wavelength "signatures," that given off by various molecules at the center of Sculptor Galaxy, signaling that a number of conditions were responsible for the development of these stars. This accounts for the diversity of the states of different stars corresponding to where they are found in star-forming clouds. One important compound, all too familiar and unwelcome on Earth, carbon monoxide (CO), correlates with massive envelopes of gases that are less dense within the stellar nurseries. Others, such as hydrogen cyanide (HCN), were present in the more dense reaches of active star formation. The rarer the molecules, for example, H13CN and H13CO+, suggest regions that are even denser.

Indeed, when the data was compared, researchers found that the gas clouds of the Sculptor Galaxy were ten times denser than those found in spiral galaxies, suggesting that because the clouds are so tightly packed, they can form star clusters much more rapidly than the Milky Way. At the same time, they give us further insight as to how stars are born, showing us the physical changes along the way, allowing astronomers a working model to compare with our own galaxy.

"These differences have wide-ranging implications for how galaxies grow and evolve," concluded Leroy. "What we would ultimately like to know is whether a starburst like Sculptor produces not just more stars, but different types of stars than a galaxy like the Milky Way. ALMA is bringing us much closer to that goal."
Posted: 16 Feb 2015 09:40 PM PST
The oldest samples are sedimentary rocks that formed 3.2 billion years ago in
northwestern Australia. They contain chemical evidence for nitrogen
fixation by microbes.R. Buick / UW



Excerpt from
washington.edu

A spark from a lightning bolt, interstellar dust, or a subsea volcano could have triggered the very first life on Earth.
But what happened next? Life can exist without oxygen, but without plentiful nitrogen to build genes – essential to viruses, bacteria and all other organisms – life on the early Earth would have been scarce.

The ability to use atmospheric nitrogen to support more widespread life was thought to have appeared roughly 2 billion years ago. Now research from the University of Washington looking at some of the planet's oldest rocks finds evidence that 3.2 billion years ago, life was already pulling nitrogen out of the air and converting it into a form that could support larger communities.

"People always had the idea that the really ancient biosphere was just tenuously clinging on to this inhospitable planet, and it wasn't until the emergence of nitrogen fixation that suddenly the biosphere become large and robust and diverse," said co-author Roger Buick, a UW professor of Earth and space sciences. "Our work shows that there was no nitrogen crisis on the early Earth, and therefore it could have supported a fairly large and diverse biosphere."
The results were published Feb. 16 in Nature.

The authors analyzed 52 samples ranging in age from 2.75 to 3.2 billion years old, collected in South Africa and northwestern Australia. These are some of the oldest and best-preserved rocks on the planet. The rocks were formed from sediment deposited on continental margins, so are free of chemical irregularities that would occur near a subsea volcano. They also formed before the atmosphere gained oxygen, roughly 2.3 to 2.4 billion years ago, and so preserve chemical clues that have disappeared in modern rocks.

Even the oldest samples, 3.2 billion years old – three-quarters of the way back to the birth of the planet – showed chemical evidence that life was pulling nitrogen out of the air. The ratio of heavier to lighter nitrogen atoms fits the pattern of nitrogen-fixing enzymes contained in single-celled organisms, and does not match any chemical reactions that occur in the absence of life.

"Imagining that this really complicated process is so old, and has operated in the same way for 3.2 billion years, I think is fascinating," said lead author Eva Stüeken, who did the work as part of her UW doctoral research. "It suggests that these really complicated enzymes apparently formed really early, so maybe it's not so difficult for these enzymes to evolve."

Genetic analysis of nitrogen-fixing enzymes have placed their origin at between 1.5 and 2.2 billion years ago.

"This is hard evidence that pushes it back a further billion years," Buick said.

Fixing nitrogen means breaking a tenacious triple bond that holds nitrogen atoms in pairs in the atmosphere and joining a single nitrogen to a molecule that is easier for living things to use. The chemical signature of the rocks suggests that nitrogen was being broken by an enzyme based on molybdenum, the most common of the three types of nitrogen-fixing enzymes that exist now.

Molybdenum is now abundant because oxygen reacts with rocks to wash it into the ocean, but its source on the ancient Earth – before the atmosphere contained oxygen to weather rocks – is more mysterious.

The authors hypothesize that this may be further evidence that some early life may have existed in single-celled layers on land, exhaling small amounts of oxygen that reacted with the rock to release molybdenum to the water.

"We'll never find any direct evidence of land scum one cell thick, but this might be giving us indirect evidence that the land was inhabited," Buick said. "Microbes could have crawled out of the ocean and lived in a slime layer on the rocks on land, even before 3.2 billion years ago."

Future work will look at what else could have limited the growth of life on the early Earth. Stüeken has begun a UW postdoctoral position funded by NASA to look at trace metals such as zinc, copper and cobalt to see if one of them controlled the growth of ancient life.

Other co-authors are Bradley Guy at the University of Johannesburg in South Africa, who provided some samples from gold mines, and UW graduate student Matthew Koehler. The research was funded by NASA, the UW's Virtual Planetary Laboratory, the Geological Society of America and the Agouron Institute.
Posted: 16 Feb 2015 08:24 PM PST
Posted: 16 Feb 2015 08:17 PM PST
Posted: 16 Feb 2015 08:10 PM PST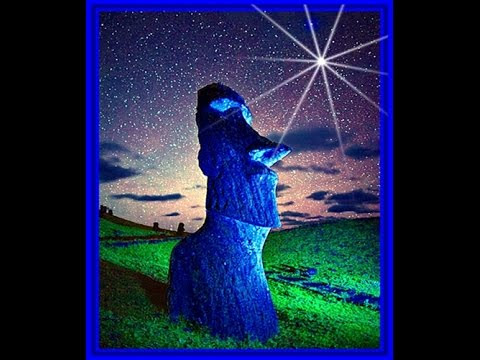 Posted: 16 Feb 2015 08:06 PM PST