---
PCRM: The Results of a Plant Based Diet Fighting Disease
Could Our Milky Way Galaxy Become a Quasar?
Windwheel concept combines tourist attraction with "silent turbine"
What It's Like to Be at the 24th International UFO Congress
Confirmed: Space Rock Created Swedish Lake
Google's AI Program Is Better At Video Games Than You
Noah's Flood ~ The Evidence in Australia & Worldwide ~ The Creation Event speaker John Mackay
Martian Solar Panel ~ Objectivity #3
Ancient ETs & Spiritual Evolution on Coast To Coast Radio with George Noory
7 Things you never knew existed #8
Posted: 26 Feb 2015 04:27 PM PST




Click to zoom


Posted: 26 Feb 2015 04:15 PM PST
Quasar

Click to zoom
Posted: 26 Feb 2015 04:08 PM PST


Excerpt from gizmag.com
By Stu Robarts


The Dutch have long used windmills to harness wind energy. A new concept proposed for city of Rotterdam, however, is surely one of the most elaborate windmills ever conceived. The Dutch Windwheel is a huge circular wind energy converter that houses apartments, a hotel and a giant coaster ride.

The concept is designed to be part energy icon, part tourist attraction and part residential building. It is a 174-m (571-ft) structure comprising two huge rings that appear to lean against each other. "We wanted to combine a big attraction for Rotterdam with a state-of-the-art sustainable concept," explains Lennart Graaff of the Dutch Windwheel Corporation, to Gizmag.

The larger outer ring houses 40 pods on rails that move around the ring and provide those who visit with views of Rotterdam and its port. The smaller inner ring, meanwhile, houses 72 apartments, a 160-room hotel across seven floors and a panoramic restaurant and viewing gallery. Perhaps most remarkable feature of of all, however, is a huge "bladeless turbine" that spans the center smaller ring.

Although this may look and sound like some of the more out-there architectural concepts that Gizmag has featured, it is actually based on existing (albeit prototypical) technology. The electrostatic wind energy convertor (EWICON) was developed at Delft Technical University and generates electricity by harnessing the movement of charged water droplets in the wind. Its lack of moving parts makes it noiseless and easier to maintain than traditional turbines.

Dhiradj Djairam, of the TU Delft team that developed the EWICON, tells Gizmag that the Dutch Windwheel Corporation has expressed "a serious interest" in the technology. Djairam says he has provided an explanation of the technology to the organization and provided a rough outline for a realistic research and development program. To date, only small-scale research projects have been carried out, with additional funding opportunities being explored.


The Dutch Windwheel concept has other sustainable aspects, too. Photovoltaic thermal hybrid panels would be used to contribute to the generation of electricity, and rainwater would be collected for use in the building. The Dutch Windwheel Corporation says the building itself is designed to be built with locally-sourced materials, and in such a way as it could ultimately be disassembled and re-used elsewhere.

Among the other features of the design are space for commercial functions in the structure's plinth, and foundations that are underwater, making it it look as though the structure is floating.

We're told that the amount of power the Dutch Windwheel will require to run – and be able to generate – is not yet clear. Likewise, the final technologies and additional sustainability features that would be present in the building have yet to be finalized...

Posted: 26 Feb 2015 03:50 PM PST


Excerpt from nbcnews.com
By Katie Linendoll
FOUNTAIN HILLS, Ariz. — If words like UFO, extraterrestrial, crops circles and abductee have ever piqued your paranormal interest, do yourself a favor and head to the International UFO Congress.
The annual conference—which holds the Guinness record for being the largest convention dedicated to unidentified flying objects—takes place in the picturesque desert town of Fountain Hills, and this year it ran from Feb. 18 to 22. It's worth noting that Arizona is known as a hotbed of activity when it comes to sightings. Thousands flock to the annual event, which is produced by Open Minds, a paranormal research organization.
Each attendee has his or her own reason for being there. My goal was to find out if modern science and technology have changed the game when it comes to UFO sightings and evidence gathering.
"A lot of people think, go to a UFO convention, it's going to be tinfoil hats, but that's not what this is. We have NASA astrobiologists speak, scientists, high-ranking military officials, the works. I mean, there's a lot of really credible people covering this subject," said UFO Congress co-organizer and paranormal journalist Maureen Elsberry.
Air Force UFO documents now available online
When attending a UFO conference, the best approach is to come in with an open mind, ask lots of questions and talk with people about why they are there. Everyone has a story, from the speakers to the attendees, and even the vendors (some of whom double as ufologists).
The highlight of this year's conference was undeniably the speaker series, and it was standing room only to see one man, Bob Lazar. Lazar first spoke out in 1989, claiming that he'd worked as a government scientist at a secret mountainside facility south of Area 51's main site, where he saw remarkably advanced UFO technology. Critics have sought to discredit Lazar, questioning his employment record and educational credentials.
During the conference, George Knapp, an investigative TV reporter in Las Vegas who broke the Lazar story in '89, led an onstage question-and-answer session with Lazar, who discussed the work he did at a place called S4. Lazar spoke in detail about the alien UFO hangars and UFO propulsion systems he was allegedly asked to reverse engineer, and even loosely sketched them out for the audience.
"All the science fiction had become reality," said Lazar, who was noticeably uncomfortable and clearly surprised by the fact that, decades later, he remains such a draw.
You never know whom you'll bump into at the Congress. In the vendor hall, I met sculptor Alan Groves, who traveled all the way from Australia to peddle his "true to scale" Zetan alien figurines. I wondered if his side gig was lucrative, only to realize he was selling the figures like hotcakes. Then we talked about his day job, and he told me he's worked on special and creature effects for films such as "Star Wars," "Alien," "Labyrinth" and "Jurassic Park."
Many of the attendees told me that hard evidence is a requirement for ufologists and paranormal field experts. Derrel Sims, also known as Alien Hunter, told me he spent two years in the CIA, and also has served as a police officer and licensed private investigator.
He said his first alien encounter happened at age 4, and others in his family have also seen aliens. In 38-plus years of alien research, Sims has learned this: "If you look, the evidence is there." To date, he said, more than 4,000 pieces of that evidence exist.
Sims is adamant about only working with evidence-based methods, using DNA tests and collecting samples as well as relying on ultraviolet, infrared and x-ray tools in his research. He said that, in 1992, he discovered aliens leave their own kind of fluorescent fingerprint, and he continues to test for these clues. He added that if you have had an alien encounter, it's important to react quickly to gather evidence: "fluorescence" stays on the skin for only 24 hours. He said that other marks aliens leave include "scoop" marks, which are an identifying thread some abductees have in common.
Another commonality he's discovered is heritage. He said that, in his research, he has found 45 percent of all abductions happen to Native Americans, Irish and Celtic people, and he said that women also have a higher chance of being abducted.
When it comes to filming hard-to-explain phenomena, Patty Greer, who makes documentaries about crop circles, said that quadcopters — a.k.a. drones — have added production value to her films. Lynne Kitei, who covered a mass UFO sighting in her book and in the documentary The Phoenix Lights, said that even low-tech tools, like the 35mm film she used, are still a reliable way to gather proof of inexplicable flying craft, especially because they offer something an iPhone doesn't: negatives.
White House responds to UFO request
Night vision also offers added opportunities for UFO researchers, according to Ben Hansen, who was the host and lead investigator of SyFy channel's "Fact or Faked: Paranormal Files." He's now the owner of Night Vision Ops, an online store that sells night-vision technology. Hansen said that the consumer accessibility of new military-grade technologies in thermal and light amplification scopes are upping the game for the everyday UFO enthusiast.
To close out an intense few days on site at the Congress, Hansen's team invited me to a night watch near Arizona's Superstition Mountains. It was fascinating to see the latest optics add incredible clarity to the night sky, amplifying available light up to 50,000 times beyond what the unaided eye can see. Using the right technology, we were also able to see that a certain flying object, which made everyone nearby jump, wasn't a UFO after all. It was a bat.
I was surrounded by some serious tech all weekend, and it was eye-opening to see the ways that UFO hunters are gathering scientific evidence to learn more about the paranormal world. But I have to say, the gadget that was the most useful to me at the conference was my iPhone, which I used to download a free nightlight app for kids. For the few hours I managed to sleep, it was with the soothing illumination provided by "Kiwi the Green Koala." In short, I was officially freaked out.
Posted: 26 Feb 2015 03:44 PM PST
A photo taken through a microscope of shocked minerals from the Hummeln crater in Sweden.
Excerpt from news.yahoo.com

After two centuries of arguing about its origin, scientists have finally confirmed that Hummeln Lake in southern Sweden is an impact crater. Hummeln Lake's rounded shoreline first drew interest from scientists as far back as the 1820s, but it wasn't identified as a possible impact crater until the 1960s, said Carl Alwmark, lead author of the new study and a geologist at Lund University in Sweden. Until then, geoscientists thought the circular structure, which is 0.7 miles (1.2 kilometers) wide and 525 feet (160 meters) deep, was an extinct volcano. Now researchers think the crater resulted from a space rock that was likely about 325 feet to 490 feet (100 to 150 m) in diameter, Alwmark said.

Alwmark and his colleagues recently found the telltale clues that confirm an impact carved out the Hummeln crater. Their findings were published Feb. 18 in the journal Geology.

The key evidence includes shocked quartz from a layer of breccia at the lake. A breccia is a type of rock made up of angular fragments of other rocks held together by a finer-grained medium, similar to natural cement. Breccia forms in many settings on Earth, but the shocked features in the quartz minerals are created only under the intense pressures caused by meteorite impacts.

Others have searched before for similar features, but Alwmark hit the jackpot while working at the nearby Siljan crater, one of the largest on Earth. Hummeln Lake is a popular tourist stop, with rental cabins surrounded by silver birch trees, and Alwmark said he popped in and picked up some rocks on the drive between craters.
"These shocked features are not very common, and we got lucky," he told Live Science.

The crash site adds to the growing body of evidence that meteorites bombarded Earth during the Late Ordovician Period, Alwmark said. Scientists think that a wave of space debris slammed into the Earth after a huge smashup between two large bodies out in the asteroid belt some 470 million years ago. (One of the crash victims was the source of all L-chondrite meteorites.) Researchers think about 100 times as many meteorites fell on Earth during the Ordovician compared with today. However, although many small meteorites and micrometeorites dated to the Late Ordovician have been found, scientists have only discovered about a dozen large craters. These include the unusual Lockne-Malingen double crater in northern Sweden and the Ames Crater in Oklahoma.

The growing list of craters supports models that suggest larger rocks also pummeled the planet. "There are too many craters at this point for it just to be a coincidence," Alwmark said.
Posted: 26 Feb 2015 03:22 PM PST
pcmag.com
IBM's Watson supercomputer may be saving lives and educating children, but Google's new AI program can master video games without human guidance.

The artificial intelligence system from London-based DeepMind, which Google acquired last year for a reported $400 million, represents a major step toward a future of smart machines.

Computers running the deep Q-network (DQN) algorithm were exposed to 49 retro games on the Atari 2600 and told to play them, without any direction from researchers. Using the same network architecture and tuning parameters, the machines were given only raw screen pixels, available actions, and game score as input.

For each level passed or high score earned, the computer was automatically rewarded with a digital treat.

"Strikingly, DQN was able to work straight 'out of the box' across all these games," DeepMind's Dharshan Kumaran and Demis Hassabis wrote in a blog post. The executives cited classic titles like Breakout, River Raid, Boxing, and Enduro.

The AI crushed even the most expert humans at 29 games, sometimes composing what the creators called "surprisingly far-sighted strategies" that allowed maximum scoring possibilities. It also outperformed previous machine-learning methods in 43 of 49 instances.



VIEW ALL PHOTOS IN GALLERY

Google DeepMind's findings were presented in a paper published in this week'sNature journal, which describes the key DQN features that allow it to learn.

"This work offers the first demonstration of a general purpose learning agent that can be trained end-to-end to handle a wide variety of challenging tasks," the researchers said. "This kind of technology should help us build more useful products."

Imagine asking the Google app to complete a complex task—like plan a backpacking trip through Europe, for example.

Google's DeepMind also hopes its technology will give researchers new ways to make sense of large-scale data, opening the door to discoveries in fields like climate science, physics, medicine, and genomics.

"And it may even help scientists better understand the process by which humans learn," Kumaran and Hassabis said, citing physicist Richard Feynman, who famously said, "What I cannot create, I do not understand."

For more, see How DeepMind Can Bring Google Artificial Intelligence to Life in the slideshow above.
Posted: 26 Feb 2015 03:10 PM PST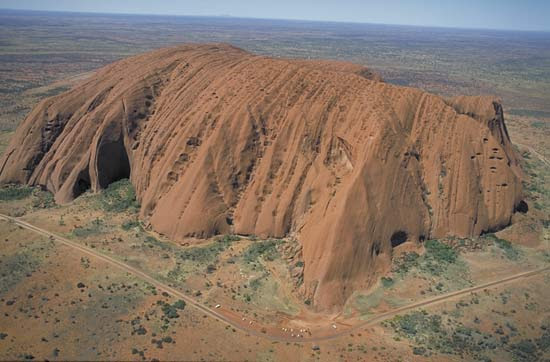 Ayers Rock - testament to Noah's flood?

Click to zoom
Posted: 26 Feb 2015 02:52 PM PST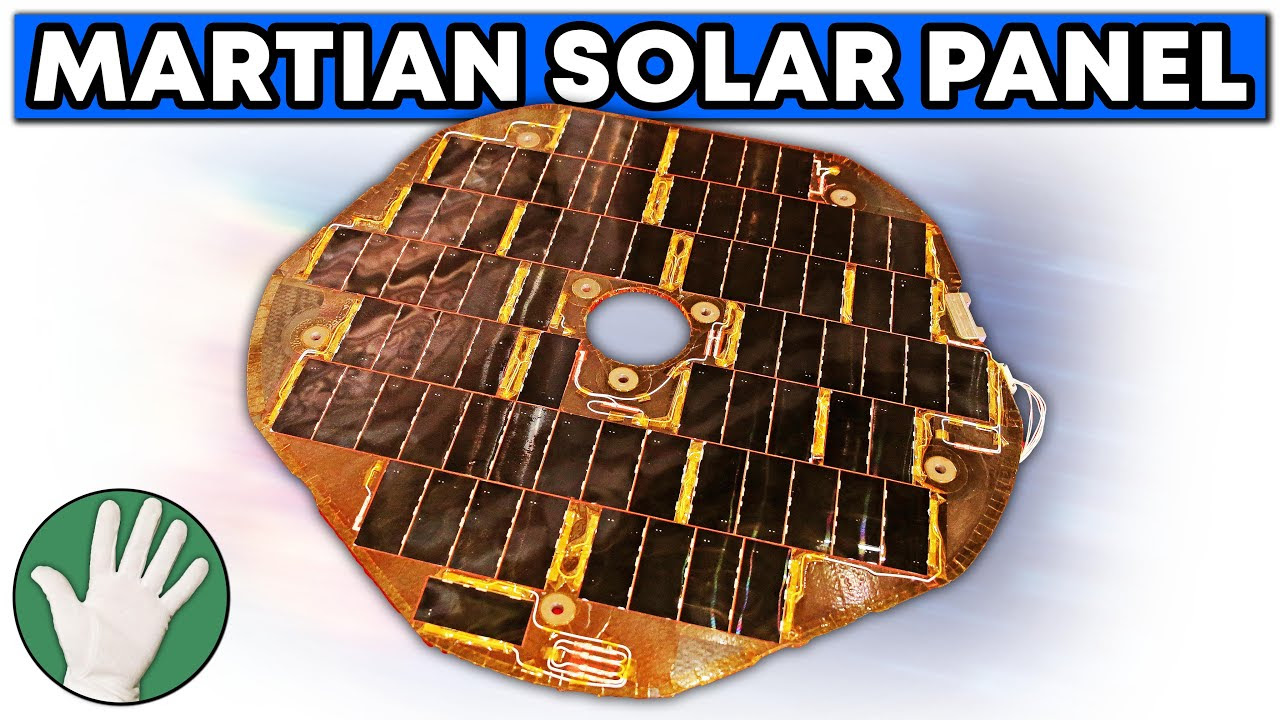 Posted: 26 Feb 2015 02:47 PM PST
Posted: 26 Feb 2015 02:29 PM PST