---
Do we really want to know if we're not alone in the universe?
Fresh fossil studies push the dawn of man back to 2.8 million years
10 Rules for Surviving the Zombie Apocalypse
The 2 Secrets to Sending People to Mars
What happens to your body when you give up sugar?
The 5 Weirdest Websites on the Internet ~ Part 1
7 Things you never knew existed #10
Resurrection Biology: How to Bring Animals Back From Extinction
Project Merlin & Alien Intrusions on Coast To Coast Radio with George Noory
Posted: 04 Mar 2015 05:06 PM PST
Frank Drake, the founder of Search for Extraterrestrial Intelligence (SETI), at his home in Aptos, Calif. (Ramin Rahimian for The Washington Post)


Excerpt from washingtonpost.com

It was near Green Bank, W.Va., in 1960 that a young radio astronomer named Frank Drake conducted the first extensive search for alien civilizations in deep space. He aimed the 85-foot dish of a radio telescope at two nearby, sun-like stars, tuning to a frequency he thought an alien civilization might use for interstellar communication.

But the stars had nothing to say.

So began SETI, the Search for Extraterrestrial Intelligence, a form of astronomical inquiry that has captured the imaginations of people around the planet but has so far failed to detect a single "hello." Pick your explanation: They're not there; they're too far away; they're insular and aloof; they're zoned out on computer games; they're watching us in mild bemusement and wondering when we'll grow up.

Now some SETI researchers are pushing a more aggressive agenda: Instead of just listening, we would transmit messages, targeting newly discovered planets orbiting distant stars. Through "active SETI," we'd boldly announce our presence and try to get the conversation started.

Naturally, this is controversial, because of . . . well, the Klingons. The bad aliens.

NASA discovers first Earth-size planet in habitable zone of another star
"NASA's Kepler Space Telescope has discovered the first validated Earth-size planet orbiting in the habitable zone of a distant star, an area where liquid water might exist on its surface. The planet, Kepler-186f, is ten percent larger in size than Earth and orbits its parent star, Kepler-186, every 130 days. The star, located about 500 light-years from Earth, is classified as an M1 dwarf and is half the size and mass of our sun." (NASA Ames Research Center)
"ETI's reaction to a message from Earth cannot presently be known," states a petition signed by 28 scientists, researchers and thought leaders, among them SpaceX founder Elon Musk. "We know nothing of ETI's intentions and capabilities, and it is impossible to predict whether ETI will be benign or hostile."

This objection is moot, however, according to the proponents of active SETI. They argue that even if there are unfriendlies out there, they already know about us. That's because "I Love Lucy" and other TV and radio broadcasts are radiating from Earth at the speed of light. Aliens with advanced instruments could also detect our navigational radar beacons and would see that we've illuminated our cities.

"We have already sent signals into space that will alert the aliens to our presence with the transmissions and street lighting of the last 70 years," Seth Shostak, an astronomer at the SETI Institute in California and a supporter of the more aggressive approach, has written. "These emissions cannot be recalled."

That's true only to a point, say the critics of active SETI. They argue that unintentional planetary leakage, such as "I Love Lucy," is omnidirectional and faint, and much harder to detect than an intentional, narrowly focused signal transmitted at a known planet.
Posted: 04 Mar 2015 05:01 PM PST



(Reuters) - A 2.8-million-year-old jawbone fossil with five intact teeth unearthed in an Ethiopian desert is pushing back the dawn of humankind by about half a million years.

Scientists said on Wednesday the fossil represents the oldest known representative of the human genus Homo and appears to be a previously unknown species from the human lineage's earliest phases.

Our species, Homo sapiens, appeared only 200,000 years ago, following a procession of others in the same genus. Until now, the oldest known remains from the human genus were about 2.3 to 2.4 million years old and from the species Homo habilis.

"Although it is probably a new species, we are awaiting more material before definitively naming a new species," said University of Nevada, Las Vegas anthropologist Brian Villmoare, who helped lead the research published in the journal Science.
The jawbone was found in 2013 in northeastern Ethiopia's Afar region about 40 miles (64 km) from where the remains of "Lucy," one of the most famous fossils of a human ancestor, were discovered in 1974. Lucy's species, Australopithecus afarensis, immediately preceded the Homo genus.

The anatomy of the new fossil, encompassing the left side of the lower jaw, suggests a close relationship with later Homo species. It boasted features including tooth shape and jaw proportions that separate early Homo lineage species from the more apelike Australopithecus. But its sloping chin still has hints of Lucy.

"At 2.8 million years ago, this places the evolution of our genus very close to 3.0 million years ago, which is when we last see Lucy's species," Villmoare said.

The Homo genus, especially after 2 million years ago, developed larger brains and tool use and began eating meat.

The landscape where the individual belonging to the jawbone lived probably had few trees except near water, like the modern Serengeti Plains in Tanzania, with abundant grazing animals, hippos and crocodiles, said Penn State University geoscientist Erin DiMaggio.
"If Homo was eating meat, it could have eaten any of the animals, but we don't know much about that yet," added Arizona State University anthropologist Kaye Reed. "It was a dangerous place. Saber-toothed cats, hyenas and other large carnivores could have preyed upon Homo."

A separate study in the journal Nature provided a fresh analysis of a Homo habilis lower jaw from 1.8 million years ago, showing it was unexpectedly primitive and resembled the much older newly discovered jawbone.

(Reporting by Will Dunham; Editing by James Dalgleish)



Fred Spoor / Max Planck Institute of Evol. Anth.
These computer visualizations show the lower jaw of OH 7, as preserved, with colors marking broken parts (left); with all parts separated (middle); and after reconstruction of the original shape (right).
This map shows the location of several anthropological research sites in Ethiopia, including the Hadar site, where the Lucy fossil skeleton was found; and the Ledi-Geraru site, where a 2.8 million-year-old jawbone was unearthed.

Posted: 04 Mar 2015 04:43 PM PST
Posted: 04 Mar 2015 04:43 PM PST
Click to zoom
Posted: 04 Mar 2015 04:43 PM PST


Excerpt from independent.co.uk
By Jordan Gaines Lewis


In neuroscience, food is something we call a "natural reward." In order for us to survive as a species, things like eating, having sex and nurturing others must be pleasurable to the brain so that these behaviours are reinforced and repeated.
Evolution has resulted in the mesolimbic pathway, a brain system that deciphers these natural rewards for us. When we do something pleasurable, a bundle of neurons called the ventral tegmental area uses the neurotransmitter dopamine to signal to a part of the brain called the nucleus accumbens. The connection between the nucleus accumbens and our prefrontal cortex dictates our motor movement, such as deciding whether or not to taking another bite of that delicious chocolate cake. The prefrontal cortex also activates hormones that tell our body: "Hey, this cake is really good. And I'm going to remember that for the future."
Not all foods are equally rewarding, of course. Most of us prefer sweets over sour and bitter foods because, evolutionarily, our mesolimbic pathway reinforces that sweet things provide a healthy source of carbohydrates for our bodies. When our ancestors went scavenging for berries, for example, sour meant "not yet ripe," while bitter meant "alert – poison!"
Fruit is one thing, but modern diets have taken on a life of their own. A decade ago, it was estimated that the average American consumed 22 teaspoons of added sugar per day, amounting to an extra 350 calories; it may well have risen since then. A few months ago, one expert suggested that the average Briton consumes 238 teaspoons of sugar each week.
Today, with convenience more important than ever in our food selections, it's almost impossible to come across processed and prepared foods that don't have added sugars for flavour, preservation, or both.
These added sugars are sneaky – and unbeknown to many of us, we've become hooked. In ways that drugs of abuse – such as nicotine, cocaine and heroin – hijack the brain's reward pathway and make users dependent, increasing neuro-chemical and behavioural evidence suggests that sugar is addictive in the same way, too.

Sugar addiction is real
Anyone who knows me also knows that I have a huge sweet tooth. I always have. My friend and fellow graduate student Andrew is equally afflicted, and living in Hershey, Pennsylvania – the "Chocolate Capital of the World" – doesn't help either of us. But Andrew is braver than I am. Last year, he gave up sweets for Lent. "The first few days are a little rough," Andrew told me. "It almost feels like you're detoxing from drugs. I found myself eating a lot of carbs to compensate for the lack of sugar."
There are four major components of addiction: bingeing, withdrawal, craving, and cross-sensitisation (the notion that one addictive substance predisposes someone to becoming addicted to another). All of these components have been observed in animal models of addiction – for sugar, as well as drugs of abuse.
A typical experiment goes like this: rats are deprived of food for 12 hours each day, then given 12 hours of access to a sugary solution and regular chow. After a month of following this daily pattern, rats display behaviours similar to those on drugs of abuse. They'll binge on the sugar solution in a short period of time, much more than their regular food. They also show signs of anxiety and depression during the food deprivation period. Many sugar-treated rats who are later exposed to drugs, such as cocaine and opiates, demonstrate dependent behaviours towards the drugs compared to rats who did not consume sugar beforehand.
Like drugs, sugar spikes dopamine release in the nucleus accumbens. Over the long term, regular sugar consumption actually changes the gene expression and availability of dopamine receptors in both the midbrain and frontal cortex. Specifically, sugar increases the concentration of a type of excitatory receptor called D1, but decreases another receptor type called D2, which is inhibitory. Regular sugar consumption also inhibits the action of the dopamine transporter, a protein which pumps dopamine out of the synapse and back into the neuron after firing.
In short, this means that repeated access to sugar over time leads to prolonged dopamine signalling, greater excitation of the brain's reward pathways and a need for even more sugar to activate all of the midbrain dopamine receptors like before. The brain becomes tolerant to sugar – and more is needed to attain the same "sugar high."
Sugar withdrawal is also real
Although these studies were conducted in rodents, it's not far-fetched to say that the same primitive processes are occurring in the human brain, too. "The cravings never stopped, [but that was] probably psychological," Andrew told me. "But it got easier after the first week or so."
In a 2002 study by Carlo Colantuoni and colleagues of Princeton University, rats who had undergone a typical sugar dependence protocol then underwent "sugar withdrawal." This was facilitated by either food deprivation or treatment with naloxone, a drug used for treating opiate addiction which binds to receptors in the brain's reward system. Both withdrawal methods led to physical problems, including teeth chattering, paw tremors, and head shaking. Naloxone treatment also appeared to make the rats more anxious, as they spent less time on an elevated apparatus that lacked walls on either side.
Similar withdrawal experiments by others also report behaviour similar to depression in tasks such as the forced swim test. Rats in sugar withdrawal are more likely to show passive behaviours (like floating) than active behaviours (like trying to escape) when placed in water, suggesting feelings of helplessness.
A new study published by Victor Mangabeira and colleagues in this month's Physiology & Behavior reports that sugar withdrawal is also linked to impulsive behaviour. Initially, rats were trained to receive water by pushing a lever. After training, the animals returned to their home cages and had access to a sugar solution and water, or just water alone. After 30 days, when rats were again given the opportunity to press a lever for water, those who had become dependent on sugar pressed the lever significantly more times than control animals, suggesting impulsive behaviour.
These are extreme experiments, of course. We humans aren't depriving ourselves of food for 12 hours and then allowing ourselves to binge on soda and doughnuts at the end of the day. But these rodent studies certainly give us insight into the neuro-chemical underpinnings of sugar dependence, withdrawal, and behaviour.
Through decades of diet programmes and best-selling books, we've toyed with the notion of "sugar addiction" for a long time. There are accounts of those in "sugar withdrawal" describing food cravings, which can trigger relapse and impulsive eating. There are also countless articles and books about the boundless energy and new-found happiness in those who have sworn off sugar for good. But despite the ubiquity of sugar in our diets, the notion of sugar addiction is still a rather taboo topic.
Are you still motivated to give up sugar? You might wonder how long it will take until you're free of cravings and side-effects, but there's no answer – everyone is different and no human studies have been done on this. But after 40 days, it's clear that Andrew had overcome the worst, likely even reversing some of his altered dopamine signalling. "I remember eating my first sweet and thinking it was too sweet," he said. "I had to rebuild my tolerance."
And as regulars of a local bakery in Hershey – I can assure you, readers, that he has done just that.
Jordan Gaines Lewis is a Neuroscience Doctoral Candidate at Penn State College of Medicine
Posted: 04 Mar 2015 04:28 PM PST
Click to zoom
Posted: 04 Mar 2015 04:21 PM PST
Click to zoom
Posted: 04 Mar 2015 04:11 PM PST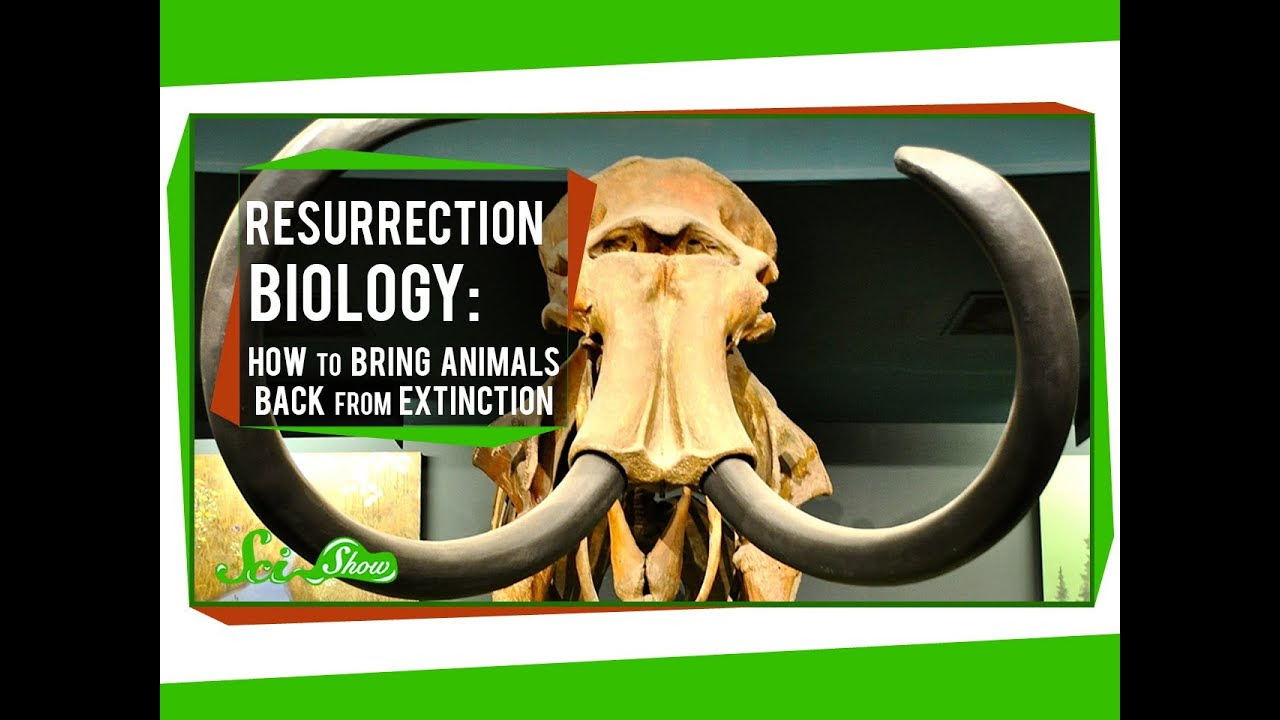 Click to zoom
Posted: 04 Mar 2015 04:08 PM PST