---
Officers Who Saved Baby in Icy River Heard Mysterious "Voice"
The Universe within 50,000 Light Years
Milky Way Galaxy May Be 50 Percent Bigger Than We Thought
Finding the Next Earth ~ The Kepler Mission
What Strange Places Are Habitable?
7 things you never knew existed ~ Volume #14
40 Fascinating Facts about Money
Ten of the Most Mysterious People Through History
Minnesota Twins Provide Intriguing Evidence of Incarnate Road Map
Posted: 11 Mar 2015 07:52 PM PDT
ALT LAKE CITY -- Police responding to a report from a fisherman about an overturned car in an icy Utah river were stunned to discover an 18-month-old girl dangling in a car seat inside, unconscious but alive. The officers also say they heard a mysterious voice begging for help.
Lily Groesbeck was rescued after surviving 14 hours in freezing temperatures without food or water.
"Someone said 'help me' inside that car," Spanish Fork Police Officer Tyler Beddoes said, according to CBS affiliate KUTV.
Officer Jared Warner told KSL he also heard a voice.
"(It) wasn't just in our heads," Warner told KSL. "To me, it was plain as day. I remember hearing a voice that didn't sound like a child, just saying 'help me.'"
They found the baby in the back seat and a woman dead in the front seat after flipping over the car. A firefighter jumped into the river and cut the car-seat straps, freeing the baby who was wearing only a flannel onesie and no hat or gloves.
Officers then formed a line in the river and handed the cold child from one person to the next until she was on the shoreline and in emergency workers' arms.
Two days later, the toddler was recovering at a hospital, though authorities still don't know exactly how she survived hanging upside-down for nearly 14 hours in frigid temperatures with no food or water.
"It's heartbreaking. Was she crying most the night?" Beddoes said. "It's a miracle. ... She was needed for sure elsewhere."
Beddoes, one of the officers involved in the rescue, on Monday recounted the ordeal.
Police believe the crash occurred late Friday when the child's mother, 25-year-old Lynn Groesbeck, struck a cement barrier on a bridge and careened into the river in Spanish Fork, about 50 miles south of Salt Lake City.
Lynn Groesbeck, 25, died in the accident.
Groesbeck had visited her parents in Salem and was about halfway back to her home in Springville when it happened, Spanish Fork police Lt. Matt Johnson said.
Investigators don't know what caused the crash, he said. There were no skid marks, and the midsize car had no signs of mechanical failures.
Police don't suspect drugs or alcohol as a factor but were awaiting toxicology results. Groesbeck might have been tired or distracted, Johnson said, adding that authorities weren't ruling anything out.
Even though the road that goes over the bridge gets plenty of traffic, no one saw the wreck because the cement barrier obstructed the view below, Johnson said.
If a fisherman hadn't chosen that river Saturday morning, it could have been several more hours before the car was found, he said.
The overturned car was perched on the bank and rocks. As the girl dangled inside, icy water rushed just below her head through broken car windows. The temperatures were near freezing throughout the night and through the morning.
"She must have been just out of the water enough to be getting oxygen," Beddoes said.
When the four officers responded to the vehicle, they didn't know how long it had been there or who was inside.
After freeing the girl from the car, responders rushed her to an ambulance and performed CPR, Beddoes said.
On Monday, Lily Groesbeck was in stable condition and improving, according to hospital officials. Beddoes said the girl was opening her eyes and doing well.
Lynn Groesbeck was enrolled at Provo College with a goal of becoming a medical assistant, her sister Jill Sanderson told the Deseret News.
Beddoes said the family has thanked him and the other officers for helping save Lily.
"Knowing that she was trapped in there 14 hours, the cold water running through car, just blows me away," Beddoes said.
Posted: 11 Mar 2015 07:35 PM PDT
This map shows the full extent of the Milky Way galaxy - a spiral galaxy of at least two hundred billion stars. Our Sun is buried deep within the Orion Arm about 26 000 light years from the centre. Towards the centre of the Galaxy the stars are packed together much closer than they are where we live. Notice also the presence of small globular clusters of stars which lie well outside the plane of the Galaxy, and notice too the presence of a nearby dwarf galaxy - the Sagittarius dwarf - which is slowly being swallowed up by our own galaxy.
Posted: 11 Mar 2015 07:35 PM PDT
Rings of stars thought to surround the Milky Way are actually part of it, according to new research, meaning the galaxy is bigger than previously believed.
The findings extend the known width of the Milky Way from 100,000 light-years across to 150,000 light-years, said Yan Xu, a scientist at the National Astronomical Observatories of China and former visiting scientist at Rensselaer who was the lead author of a paper detailing the discovery in Astrophysical Journal.
"Going into the research, astronomers had observed that the number of Milky Way stars diminishes rapidly about 50,000 light-years from the center of the galaxy, and then a ring of stars appears at about 60,000 light-years from the center," Xu said. "What we see now is that this apparent ring is actually a ripple in the disk. And it may well be that there are more ripples further out which we have not yet seen."
An international team led by Rensselaer Polytechnic Institute Professor Heidi Jo Newberg, came to this conclusion after revisiting astronomical data from the Sloan Digital Sky Survey and finding that the galactic disk of the Milky Way is actually contoured into several concentric ripples.
"In essence, what we found is that the disk of the Milky Way isn't just a disk of stars in a flat plane -- it's corrugated," said Newberg, a co-author of the paper. "It's very similar to what would happen if you throw a pebble into still water -- the waves will radiate out from the point of impact."
But in this case, the pebble could be a dwarf galaxy passing through the disk. "It would gravitationally pull the disk up as it comes in, and pull the disk down as it goes through, and this will set up a wave pattern that propagates outward," she explained. "As it radiates outward from the sun, we see at least four ripples in the disk of the Milky Way."
She added that although the data only looks at part of the galaxy, it can be assumed that the pattern continues throughout.
The new research builds upon a 2002 paper in which Newberg established the existence of the "Monoceros Ring," an "over-density" of stars at the outer edges of the galaxy that bulges above the galactic plane.
At the time, Newberg noticed evidence of another over-density of stars, between the Monoceros Ring and the sun, but was unable to investigate further. With more data available from the Sloan survey, researchers recently took another crack at it.
"I wanted to figure out what that other over-density was," Newberg said. "These stars had previously been considered disk stars, but the stars don't match the density distribution you would expect for disk stars, so I thought, 'Well, maybe this could be another ring, or a highly disrupted dwarf galaxy.'"
Newberg said the findings support recent research, including a theoretical finding that a dwarf galaxy or dark matter lump passing through the Milky Way would produce a similar rippling effect. In fact, the ripples might ultimately be used to measure the lumpiness of dark matter in our galaxy.
Posted: 11 Mar 2015 07:20 PM PDT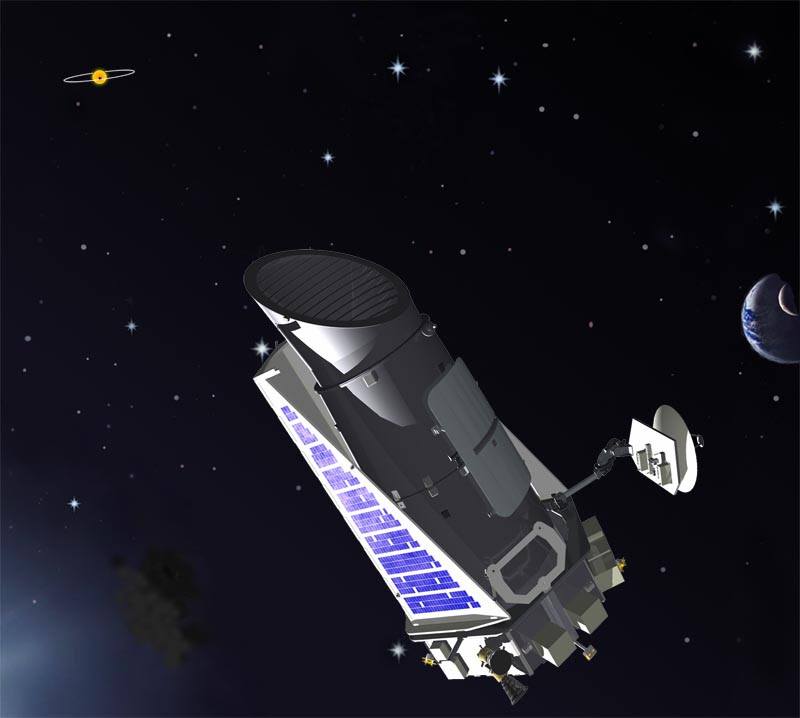 The Kepler Space Telescope
Posted: 11 Mar 2015 07:15 PM PDT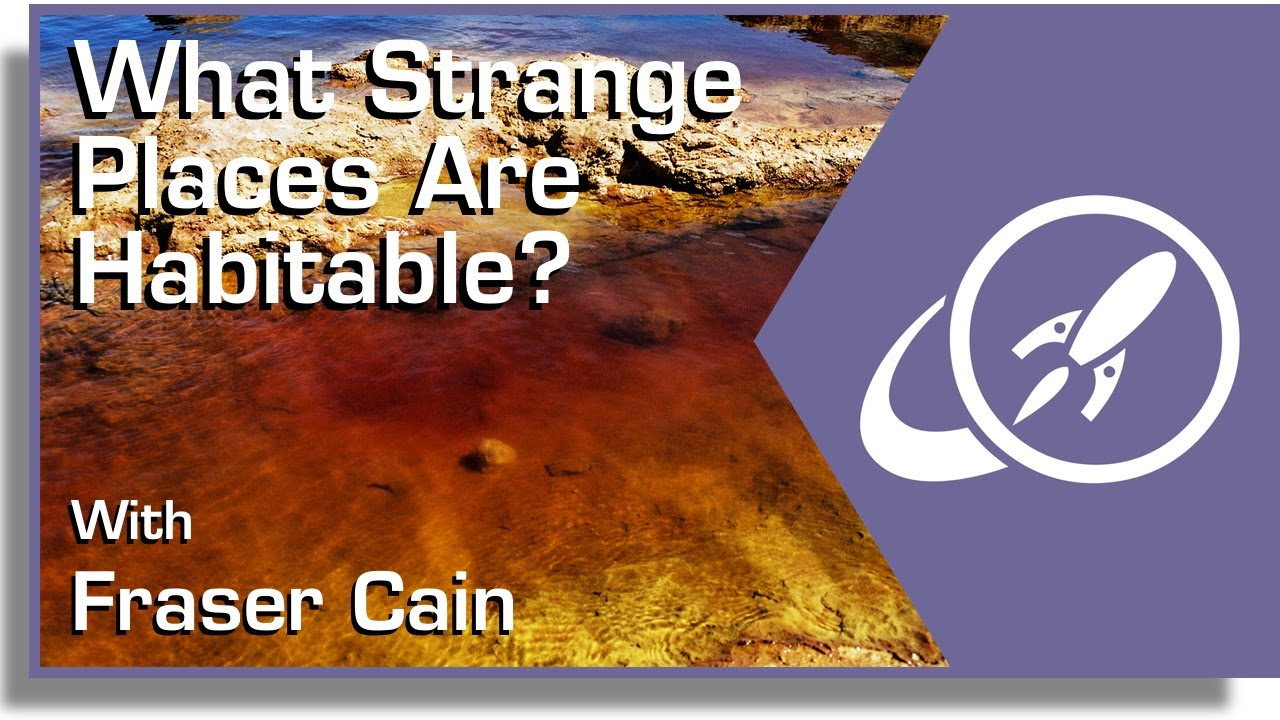 Posted: 11 Mar 2015 07:11 PM PDT
Posted: 11 Mar 2015 07:03 PM PDT
Posted: 11 Mar 2015 06:59 PM PDT
Posted: 11 Mar 2015 06:47 PM PDT
Minnesota Twins (not the baseball team) James & James, whose similar stories defy chance and coincidence.
One of science's so far uncrackable mysteries is the comparative impact of heredity vs. environment. An obvious experimental method would be to raise identical twins separately, but that could hardly be done with humans. So for the last 10 years University of Minnesota psychologist Thomas Bouchard, 41, has been studying twins under less than ideal, lab-controlled conditions—until, eureka, he ran into the stuff of social scientists' dreams. Identical twin males, who had been separated by adoption at three weeks, suddenly rediscovered each other in Ohio at age 39.
Within two weeks after reading about them in the press, Dr. Bouchard had the twins in his Minneapolis lab for tests. At the outset of his investigation the psychologist said, "I think there are going to be all kinds of differences that will surprise even the twins." But what was immediately apparent were eerie similarities that left even Bouchard "flabbergasted."
Curiously, both had been christened James by their adoptive parents, the Jess Lewises of Lima and the Ernest Springers of Piqua, 40 miles away. As schoolboys, both enjoyed math and carpentry—but hated spelling. Both pursued similar adult occupations: Lewis is a security guard at a steel mill, and Springer was a deputy sheriff (though he is now a clerk for a power company). Both married women named Linda, only to divorce and remarry—each a woman named Betty. Both have sons: James Alan Lewis and James Allan Springer.
The two men shared one other fact in common. As Jim Springer put it, "I always felt an emptiness." Neither the Springers nor the Lewises ever met the 15-year-old (unwed) mother of their sons, and both couples were told that their adoptive child had a twin who died at birth. Then one day, when Jim Lewis was 16 months old, his mother visited the Miami County courthouse to settle the adoption paperwork, and an official remarked offhandedly, "They named the other little boy 'Jim' too."
For 37 years that hint tugged at Mrs. Lewis, who occasionally urged her son to find out if it was true. Finally, last Thanksgiving, he agreed to search—though he says he doesn't know why. Jim Lewis wrote the probate court, which had a record of the adoption, and contacted the Springer parents in Piqua. "I came home one day," Lewis recounts, "and had this message to call 'Jim Springer.' " When he phoned Springer, Lewis blurted out: "Are you my brother?" "Yup," Springer replied. Four days later, last Feb. 9, Lewis drove to meet his twin for an emotional reunion.
Dr. Bouchard offered expenses and a small honorarium to get them to Minneapolis for a week of extensive physical and psychological tests. He wanted to begin as soon as possible to preclude their reminiscing together too long and thus "contaminating" the evidence. Though not the first such separated twins—the records show 19 previous sets in the U.S. among some 75 worldwide—Lewis and Springer were believed to have been apart by far the longest.
The detailed results of Bouchard's textbook case will be revealed to the twins themselves, but to protect their privacy will be buried among other data in the professor's book on differential psychology now in progress. There has been one development that may leave the twins still puzzling over heredity and environment. On Feb. 28 Jim Lewis, having divorced his second wife, Betty, married a woman named Sandy Jacobs. Betty and Jim Springer were present, with Jim serving as his newfound brother's best man.