---
Does Death Exist? New Theory Says 'No'
What our ancient ancestors found beautiful 50,000 years ago
Scientists: Enceladus may have warm water ocean with ingredients for life
Recordings of Bigfoot Call Gives Reporter Goosebump
The Afterlife Dysfunction ~ Quantum Evidence of Our Surreal Reality
How Do We Know Dark Matter Exists Anyway?
How To Deal With Difficult & Toxic People
Top 10 Abandoned and Haunted American Castles
Posted: 15 Mar 2015 07:44 PM PDT


Excerpt from robertlanza.com

Many of us fear death. We believe in death because we have been told we will die. We associate ourselves with the body, and we know that bodies die. But a new scientific theory suggests that death is not the terminal event we think.

One well-known aspect of quantum physics is that certain observations cannot be predicted absolutely. Instead, there is a range of possible observations each with a different probability. One mainstream explanation, the "many-worlds" interpretation, states that each of these possible observations corresponds to a different universe (the 'multiverse'). A new scientific theory – called biocentrism – refines these ideas. There are an infinite number of universes, and everything that could possibly happen occurs in some universe. Death does not exist in any real sense in these scenarios. All possible universes exist simultaneously, regardless of what happens in any of them. Although individual bodies are destined to self-destruct, the alive feeling – the 'Who am I?'- is just a 20-watt fountain of energy operating in the brain. But this energy doesn't go away at death. One of the surest axioms of science is that energy never dies; it can neither be created nor destroyed. But does this energy transcend from one world to the other?

Consider an experiment that was recently published in the journal Science showing that scientists could retroactively change something that had happened in the past. Particles had to decide how to behave when they hit a beam splitter. Later on, the experimenter could turn a second switch on or off. It turns out that what the observer decided at that point, determined what the particle did in the past. Regardless of the choice you, the observer, make, it is you who will experience the outcomes that will result. The linkages between these various histories and universes transcend our ordinary classical ideas of space and time. Think of the 20-watts of energy as simply holo-projecting either this or that result onto a screen. Whether you turn the second beam splitter on or off, it's still the same battery or agent responsible for the projection.
According to Biocentrism, space and time are not the hard objects we think. Wave your hand through the air – if you take everything away, what's left? Nothing. The same thing applies for time. You can't see anything through the bone that surrounds your brain. Everything you see and experience right now is a whirl of information occurring in your mind. Space and time are simply the tools for putting everything together.

Death does not exist in a timeless, spaceless world. In the end, even Einstein admitted, "Now Besso" (an old friend) "has departed from this strange world a little ahead of me. That means nothing. People like us…know that the distinction between past, present, and future is only a stubbornly persistent illusion." Immortality doesn't mean a perpetual existence in time without end, but rather resides outside of time altogether.

This was clear with the death of my sister Christine. After viewing her body at the hospital, I went out to speak with family members. Christine's husband – Ed – started to sob uncontrollably. For a few moments I felt like I was transcending the provincialism of time. I thought about the 20-watts of energy, and about experiments that show a single particle can pass through two holes at the same time. I could not dismiss the conclusion: Christine was both alive and dead, outside of time.

Christine had had a hard life. She had finally found a man that she loved very much. My younger sister couldn't make it to her wedding because she had a card game that had been scheduled for several weeks. My mother also couldn't make the wedding due to an important engagement she had at the Elks Club. The wedding was one of the most important days in Christine's life. Since no one else from our side of the family showed, Christine asked me to walk her down the aisle to give her away.

Soon after the wedding, Christine and Ed were driving to the dream house they had just bought when their car hit a patch of black ice. She was thrown from the car and landed in a banking of snow.

"Ed," she said "I can't feel my leg."

She never knew that her liver had been ripped in half and blood was rushing into her peritoneum.

After the death of his son, Emerson wrote "Our life is not so much threatened as our perception. I grieve that grief can teach me nothing, nor carry me one step into real nature."

Whether it's flipping the switch for the Science experiment, or turning the driving wheel ever so slightly this way or that way on black-ice, it's the 20-watts of energy that will experience the result. In some cases the car will swerve off the road, but in other cases the car will continue on its way to my sister's dream house.

Christine had recently lost 100 pounds, and Ed had bought her a surprise pair of diamond earrings. It's going to be hard to wait, but I know Christine is going to look fabulous in them the next time I see her.
Posted: 15 Mar 2015 07:38 PM PDT



Excerpt from news.discovery.com

The geode (above), described in the latest issue of Comptes Rendus Palevol, was found in the Cioarei-Boroşteni Cave, Romania. A Neanderthal had painted it with ochre.

"The Neanderthal man must have certainly attached an aesthetic importance to it, while its having been painted with ochre was an addition meant to confer symbolic value," said Marin Cârciumaru of Valahia University and colleagues.

The researchers also noted that "the geode was undoubtedly introduced into the cave by the Neanderthal," since they ruled out that it could have originated in the cave itself.

Was the geode used in rituals, or was it just a treasured object of beauty? Its precise meaning to the Neanderthal remains a mystery for now.




Based on archaeological finds, necklaces made out of Spondylus (a spiky, colorful mollusk) were all the rage. (Above)

This specimen has more of a reddish hue, but Michel Louis Séfériadès of CNRS notes that most are "a highly colored, very attractive purplish crimson." Séfériadès added that the shells were valued, early trade items and that they are now "found in the archaeological remains of settlements and cemeteries, in graves, and as isolated finds."

Some of the shells were made into jewelry, including necklaces and bracelets.

We sing about "five gold rings," but the rings would more likely have been ivory back in the day -- as in around 50,000 years ago, before ivory-producing animals were mostly hunted to extinction.
Early humans in northern regions, for example, made rings out of mammoth ivory. A Neanderthal site at Grotte du Renne, France yielded a carefully crafted ivory ring (above), as well as grooved and perforated "personal ornaments," according to archaeologist Paul Mellars of Cambridge University.



Charcoal (shown avove), ochre and other materials were applied to the face by earlyHomo sapiens as well as by other human subspecies.

The ochre, used to paint the geode, mentioned earlier, was also used as makeup, hair dye, paint (to create rock and cave art), as well as to color garments.


Early humans used combs made out of shells and fish bones to both comb their hair and as personal decoration. (Above)

The shell from the Venus comb murex, a large predatory sea snail, is just one species that seems perfect for this purpose. Gibraltar Museum researchers Clive Finlayson and Kimberley Brown also found evidence that Neanderthals valued large, elaborate feathers, which the scientists suspect were worn by the individuals.

Nearly all early cultures had coveted figurines holding probable symbolic value. Some of the earliest carved objects are known as "Venus" figurines. They present women with exaggerated sexual features. Their exact meaning remains unclear. (Above)
Pendants made of animal teeth were common and probably served many different functions, such as showing the hunter's success, offering symbolic protection, and just as fashion.
Some of the funkiest-looking teeth were made into worn objects.
Animal teeth could be on a gift list dated to 540,000 years ago, and possibly earlier, as a recent study in the journal Nature found that a population of Homo erectus at Java, Indonesia, was collecting shark teeth and using them as tools and possibly as ornamentation.
The world's oldest known musical instrument is a bone flute (Above). While the earliest excavated flute dates to about 42,000 years ago, comparable flutes were probably made much earlier.
Flutes, like most of the items on this list, were not essential to survival, but yet they somehow contributed to the prehistoric peoples' quality of life.
Posted: 15 Mar 2015 05:55 PM PDT
This artist's impression of the interior of Saturn's moon Enceladus shows that interactions between hot water and rock occur at the floor of the subsurface ocean -- the type of environment that might be friendly to life, scientists say. (NASA/JPL-Caltech)


Excerpt from latimes.com

Scientists say they've discovered evidence of a watery ocean with warm spots hiding beneath the surface of Saturn's icy moon Enceladus. The findings, described in the journal Nature, are the first signs of hydrothermal activity on another world outside of Earth – and raise the chances that Enceladus has the potential to host microbial life.

Scientists have wondered about what lies within Enceladus at least since NASA's Cassini spacecraft caught the moon spewing salty water vapor out from cracks in its frozen surface. Last year, a study of its gravitational field hinted at a 10-kilometer-thick regional ocean around the south pole lying under an ice crust some 30 to 40 kilometers deep.

Another hint also emerged about a decade ago, when Cassini discovered tiny dust particles escaping Saturn's system that were nanometer-sized and rich in silicon.

"It's a peculiar thing to find particles enriched with silicon," said lead author Hsiang-Wen Hsu, a planetary scientist at the University of Colorado, Boulder. In Saturn's moons and among its rings, water ice dominates, so these odd particles clearly stood out.

The scientists traced these particles' origin to Saturn's E-ring, which lies between the orbits of the moons Mimas and Titan and whose icy particles are known to come from Enceladus. So Hsu and colleagues studied the grains to understand what was going on inside the gas giant's frigid satellite.

Rather than coming in a range of sizes, these particles were all uniformly tiny – just a few nanometers across. Studying the spectra of these grains, the scientists found that they were made of silicon dioxide, or silica. That's not common in space, but it's easily found on Earth because it's a product of water interacting with rock.

Knowing how silica interacts in given conditions such as temperature, salinity and alkalinity, the scientists could work backward to determine what kind of environment creates these unusual particles.

A scientist could do the same thing with a cup of warm coffee, Hsu said.

"You put in the sugar and as the coffee gets cold, if you know the relation of the solubility of sugar as a function of temperature, you will know how hot your coffee was," Hsu said. "And applying this to Enceladus's ocean, we can derive a minimum [temperature] required to form these particles."

The scientists then ran experiments in the lab to determine how such silica particles came to be. With the particles' particular makeup and size distribution, they could only have formed under very specific circumstances, the study authors found, determining that the silica particles must have formed in water that had less than 4% salinity and that was slightly alkaline (with a pH of about 8.5 to 10.5) and at temperatures of at least 90 degrees Celsius (roughly 190 degrees Fahrenheit).

The heat was likely being generated in part by tidal forces as Saturn's gravity kneads its icy moon. (The tidal forces are also probably what open the cracks in its surface that vent the water vapor into space.)

Somewhere inside the icy body, there was hydrothermal activity – salty warm water interacting with rocks. It's the kind of environment that, on Earth, is very friendly to life.

"It's kind of obvious, the connection between hydrothermal interactions and finding life," Hsu said. "These hydrothermal activities will provide the basic activities to sustain life: the water, the energy source and of course the nutrients that water can leach from the rocks."

Enceladus, Hsu said, is now likely the "second-top object for astrobiology interest" – the first being Jupiter's icy moon and fellow water-world, Europa.

This activity is in all likelihood going on right now, Hsu said – over time, these tiny grains should glom together into larger and larger particles, and because they haven't yet, they must have been recently expelled from Enceladus, within the last few months or few years at most.

Gabriel Tobie of the University of Nantes in France, who was not involved in the research, compared the conditions that created these silica particles to a hydrothermal field in the Atlantic Ocean known as Lost City.

"Because it is relatively cold, Lost City has been posited as a potential analogue of hydrothermal systems in active icy moons. The current findings confirm this," Tobie wrote in a commentary on the paper. "What is more, alkaline hydrothermal vents might have been the birthplace of the first living organisms on the early Earth, and so the discovery of similar environments on Enceladus opens fresh perspectives on the search for life elsewhere in the Solar System."

However, Hsu pointed out, it's not enough to have the right conditions for life – they have to have been around for long enough that life would have a fighting chance to emerge.

"The other factor that is also very important is the time.… For Enceladus, we don't know how long this activity has been or how stable it is," Hsu said. "And so that's a big uncertainty here."

One way to get at this question? Send another mission to Enceladus, Tobie said.

"Cassini will fly through the moon's plume again later this year," he wrote, "but only future missions that can undertake improved in situ investigations, and possibly even return samples to Earth, will be able to confirm Enceladus' astrobiological potential and fully reveal the secrets of its hot springs. "
Posted: 15 Mar 2015 04:51 PM PDT
Posted: 15 Mar 2015 04:30 PM PDT
Posted: 15 Mar 2015 04:04 PM PDT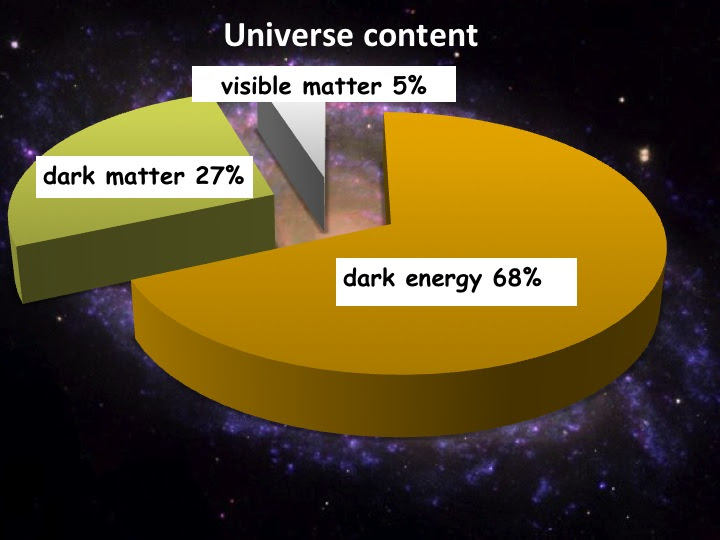 Posted: 15 Mar 2015 04:00 PM PDT
Posted: 15 Mar 2015 03:57 PM PDT