---
New Development in the Controversy of the 'Yeti' Hair Samples — Here's the Latest
Nessie Sighting? New Loch Ness footage captures mysterious movements in the water ~ Video
Rare & severe geomagnetic storm enables Aurora Borealis to be seen from U.S. tonight
Incredible pictures show best views of Mercury's scorched surface and ice-filled craters
Investigators Try to Unravel the Mystery of the Great Cathedral ~ A PBS Documentary
7 things you never knew existed #19
25 Incredible New Species Discovered In 2014
Health News & Artificial Intelligence Advancements on Coast To Coast Radio with George Noory
Top 10 Everyday Things We Can Thank Ancient Egyptians For
Posted: 17 Mar 2015 07:33 PM PDT
In this undated photo made available by Britain's Channel 4 television of Oxford University genetics professor Bryan Sykes posing with a prepared DNA sample taken from hair from a Himalayan animal.


Excerpt from theblaze.com

A new study that re-analyzed so-called "yeti" hair samples from previous research that had identified them as belonging to an "anomalous ursid" might have disappointing news for those who thought the findings last year meant a "bigfoot" of sorts was still out there. Yet, the author of the original findings stands by his claims.

Research published in the journal ZooKeys found that the hair samples said to be from Central Asia and the Himalayas belong to a known species in those regions.

"We have concluded that there is no reason to believe that the two samples came from anything other than brown bears," the authors wrote in the study abstract.
After scientists analyzed more than 30 hair samples reportedly left behind by Bigfoot and other related beasts like Yeti, they found all of them came from more mundane animals like bears, wolves, cows and raccoons. Two samples were said to have been from an "anomalous ursid," but new analysis suggests that the samples were from brown bears. (AP/Channel 4)
These authors used mitochondrial 12S rRNA sequencing on the same samples that Oxford University's Bryan Sykes and his fellow authors used in their study published last year. The issue Eliecer Guiterrez, a postdoctoral researcher at the Smithsonian's National Museum of Natural History, and his colleagues found with Sykes research was that his team used a fragment of DNA.

"We made this discovery that basically that fragment of DNA is not informative to tell apart two species of bears: the brown bear and [modern-day Alaskan] polar bear," Gutierrez told Live Science.

At the time of his 2014 study, Sykes et al. wrote "[...] it is important to bear in mind that absence of evidence is not evidence of absence and this survey cannot refute the existence of anomalous primates, neither has it found any evidence in support. […] The techniques described here put an end to decades of ambiguity about species identification of anomalous primate samples and set a rigorous standard against which to judge any future claims."

And Sykes still holds his ground, despite the more recent findings.
"What mattered most to us was that these two hairs were definitely not from unknown primates," Sykes told Live Science in light of the recent research. "The explanation by Gutierrez and [Ronald] Pine might be right, or it might not be."

To NBC News, Sykes said that Gutierrez' findings are "entirely statistical."

"The only way forward, as I have repeatedly said, is to find a living bear that matches the 12S RNA and study fresh material from it," he continued. "Which involves getting off your butt, not an activity I usually associate with desk-bound molecular taxonomists."

Daniel Loxton, an editor for Junior Skeptic, which is produced by the Skeptics Society, told Live Science that people will continue to believe in and seek out yetis, bigfoots and the like, because they are"fascinated by monsters, and they're fascinated by mysteries in general."

Blake Smith, in a blog post for the Skeptics Society laid out the whole saga involving Sykes research and the more recent analysis by Guiterrez. Smith ultimately concluded that he's "still convinced that Yeti and Bigfoot are not to be found in the forests and mountains of the Earth, but in the minds of people."
Posted: 17 Mar 2015 07:32 PM PDT
Loch Ness
Posted: 17 Mar 2015 07:26 PM PDT


Excerpt from mashable.com

Thanks to a rare, severe geomagnetic storm, the Northern Lights may be visible on Tuesday night in areas far to the south of its typical home in the Arctic.

The northern tier of the U.S., from Washington State to Michigan, as well as parts of Europe and Asia saw the colorful phenomenon on Monday night, just as the G4 solar storm was hitting Earth's magnetic field. The solar storm intensified on Tuesday, and if it remains at a high intensity through much of the night, which scientists say is possible, locations all the way south to Washington, D.C. may have a decent chance at catching the lights.

Mostly clear skies from the Upper Midwest into the Ohio Valley and eastward to the Mid-Atlantic will aid in creating favorable viewing conditions. For the best chance to see the Northern Lights, formally known as the Aurora Borealis, try to get away from any light pollution in large cities or streetlights in rural areas, and look north, particularly in the wee hours of the morning.

If you're reluctant to head out into the cold air at 2 a.m., there are some Internet resources to check first that will help you determine how high a chance there is that you'll see the Aurora.

There is no precise way to predict the Aurora (even the forecast for the geomagnetic storm was off in both intensity and timing), but real-time monitoring, plus Twitter, can provide a good idea of how likely it is that a widespread event is occurring.

The Space Weather Prediction Center, which is part of the National Oceanic and Atmospheric Administration (NOAA), has a variety of tracking tools on its website.

One index to check out is the Planetary Kp-Index, which measures the magnitude of geomagnetic storms. NOAA also has realtime maps of Aurora probabilities and short-term model forecasts.

So far, the Kp Index has peaked at an eight on a nine-point scale, although as of 6 p.m. ET it had declined to a seven. Those readings are typically associated with Northern Lights displays as far south as Northern California, as far east to Delaware, and points northward. However, NOAA scientists told the media on Tuesday that solar storms of this intensity can result in Aurora displays that reach all the way into the Southeast, including states such as Alabama and Tennessee.


Planetary Kp index as of Tuesday evening eastern time.

Reports of a vivid Aurora display on Tuesday night have been coming in from Northern Europe, with more to come as night falls across the U.S. and Canada.

The geomagnetic storm, which is just one notch below the highest category of solar storm, began at about 10 a.m. ET on Tuesday, according to the Space Weather Prediction Center. The geomagnetic storm is the result of a pair of coronal mass ejections, or CMEs, that left the Sun on March 15 and are now interacting with Earth's atmosphere and geomagnetic field.

In a press briefing on Tuesday, NOAA scientists said the two CMEs may have unexpectedly combined as they sped toward Earth, which could explain why the geomagnetic storm has been so strong.

Coronal mass ejections, which are essentially magnetic clouds ejected at high velocity from the sun, can affect the electricity grid, radio transmissions and GPS signals, among other things, when they interact with the planet's magnetic field. According to NOAA, there had not been any reported abnormalities in the U.S. power grid as of noon eastern time on Tuesday.

In the Southern Hemisphere, unusually vivid displays of the Southern Lights, or Aurora Australis, also were observed on Monday, and may occur again Tuesday.
Posted: 17 Mar 2015 06:58 PM PDT
In this heat map red represents the areas of Mercury's surface where temperatures are up to 126C



Excerpt from express.co.uk


The detailed shots were taken by Nasa's Mercury Messenger spacecraft which is orbiting close to the planet and will crash into it once it runs out of fuel.

The spacecraft will hit into Mercury's surface on April 30 after almost four years exploring the planet closest to the Sun.

The images were revealed at the 46th Lunar and Planetary Science Conference (LPSC) in Texas.

Dr Nancy Chabot, the instrument scientist for Messenger's Mercury Dual Imaging System, said: "We're seeing into these craters that don't see the Sun, at higher resolution than was ever possible before."

One shot taken by Messenger shows deep craters on the face of Mercury.

The planet's lack of atmosphere means any space debris that hits the planet leaves large craters.

NASA
The 16mile-wide Fuller crater is among those seen in much more detail on Mercury
We're seeing into these craters that don't see the Sun, at higher resolution than was ever possible before
These are so deep that sunlight does not penetrate all the way down.

Researchers have suggested that would allow ice carried by asteroids to remain there without melting.

While another image taken from Mercury's north polar region shows a heat map of the surface where red represents temperatures up to 126C.

In the shot the vast majority of the planet's surface is red which shows its scorchingly hot surface temperatures.

Sean Solomon, a principal investigator for the mission, added: "We're able to see at close range portions of the planet we haven't seen in such detail before."
Posted: 17 Mar 2015 06:52 PM PDT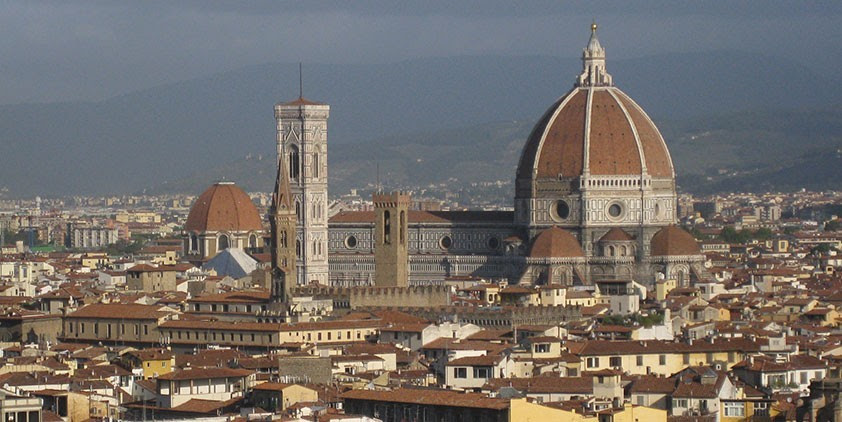 Posted: 17 Mar 2015 06:45 PM PDT
Posted: 17 Mar 2015 06:43 PM PDT
Posted: 17 Mar 2015 06:36 PM PDT
Posted: 17 Mar 2015 06:33 PM PDT