---
Is Free Internet the Future of Technology?
Aliens Might Weigh As Much As Polar Bears And Be Taller Than The Tallest Man Who Ever Lived
New research shows Universe expansion pace isn't as fast as assumed earlier
Explanation of the Spirit World, Spiritual Growth & Life After Death
The Second Age of Space on Coast To Coast Radio with George Noory
People Try Future Things: The MindSpa
Can Software Predict The Future? Stuff They Don't Want You To Know
How to Deal with Narcissism
Posted: 11 Apr 2015 07:08 PM PDT
Posted: 11 Apr 2015 07:01 PM PDT
Excerpt from huffingtonpost.com
No one really knows whether we're alone or if the universe is brimming with brainy extraterrestrials. But that hasn't stopped scientists from trying to figure out what form intelligent aliens might take.
And as University of Barcelona cosmologist Dr. Fergus Simpson argues in a new paper, most intelligent alien species would likely exceed 300 kilograms (661 pounds)--with the median body mass "similar to that of a polar bear."
If such a being had human proportions, Simpson told The Huffington Post in an email, it would be taller than Robert Wadlow, who at 8 feet, 11 inches is believed to have been the tallest human who ever lived.
Robert Wadlow (1918-1940), the tallest man who ever lived.
Simpson's paper, which is posted on the online research repository arXiv.org, is chockablock with formidable-looking mathematical equations. But as he explained in the email, his starting point was to consider the relationship between the number of individuals in a population on Earth and the body mass of those individuals:
"Ants easily outnumber us because they are small. Our larger bodies require a much greater energy supply from the local resources, so it would be impossible for us to match the ant population. Now apply this concept to intelligent life across the universe. On average, we should expect physically larger species to have fewer individuals than the smaller species. And, just like with countries, we should expect to be in one of the bigger populations. In other words, we are much more likely to find ourselves to be the ants among intelligent species."

Or, as Newsweek explained Simpson's argument, there are probably more planets with relatively small animals than planets with relatively large animals. It makes sense to assume that Earth is in the former category, so we can assume that humans are probably among the smaller intelligent beings.
What do other scientists make of Simpson's paper?
"I think the average size calculation is reasonable," Dr. Duncan Forgan, an astrobiologist at the University of St. Andrews in Scotland who wasn't involved in the research, told Newsweek.
But to Dr. Seth Shostak, senior astronomer at the SETI Institute in Mountain View, Calif., the argument is suspect.
"There is an assumption here that intelligence can come in all (reasonable) sizes, and does so with more or less equal likelihood," Shostak told The Huffington Post in an email. "That may be true, but on Earth bigger has not always been better, at least in the brains department. Dolphins have higher IQs than whales, and crows are smarter than eagles. Octopuses are cleverer than giant squids, and obviously we're smarter than polar bears."
Ultimately, Shostak said, we can't know whether "little green men are actually big green men" before we actually make contact.
Until then!
Posted: 11 Apr 2015 06:54 PM PDT
Excerpt from thewestsidestory.net
The Universe is expanding and any student of astronomy will vouch to this fact. However according to a team of astronomers the acceleration of the universe may not be as quick as it was assumed earlier.
A team of astronomers have discovered that certain types of supernova are more varied than earlier thought of and in the process have led to the biggest mystery of the universe-how fast is the universe expanding after the big bang?
Peter A. Milne of the University of Arizona said, "We found that the differences are not random, but lead to separating Ia supernovae into two groups, where the group that is in the minority near us are in the majority at large distances — and thus when the universe was younger, there are different populations out there, and they have not been recognized. The big assumption has been that as you go from near to far, type Ia supernovae are the same. That doesn't appear to be the case."
The discovery throws new light on the currently accepted view of the universe expanding at a faster and faster rate pulled apart by an unknown force called dark energy this observation resulted in 2011 Nobel Prize for Physics.
Milne said, "The idea behind this reasoning, is that type Ia supernovae happen to be the same brightness — they all end up pretty similar when they explode. Once people knew why, they started using them as mileposts for the far side of the universe.The faraway supernovae should be like the ones nearby because they look like them, but because they're fainter than expected, it led people to conclude they're farther away than expected, and this in turn has led to the conclusion that the universe is expanding faster than it did in the past."
The researchers felt that the accelerating universe can be explained on the basis of color difference in between two groups of supernova leaving less acceleration than earlier assumed and in the process will require lesser dark energy.
Milne said, "We're proposing that our data suggest there might be less dark energy than textbook knowledge, but we can't put a number on it, until our paper, the two populations of supernovae were treated as the same population. To get that final answer, you need to do all that work again, separately for the red and for the blue population.
Type la supernovae are considered as a benchmark for far away sources of light they do have a fraction of variability which has limited our knowledge of the size of the universe.
The distance of objects with the aid of our binocular vision and the best space-based telescopes and most sophisticated techniques works out in the range of ten or twenty thousand light years.
However as compared to the vastness of space, this is just pea nuts.
For Distances greater than that it is imperative to compare the absolute and observed brightness of well understood objects and to use the difference to determine the object's distance.
In astronomy it is difficult to find an object of known brightness since there are examples of both bright and dim stars and galaxies. However there is one event which can be used to work out its absolute brightness. Supernovas are the final stages of a dying star and it explodes with such violence, the flash can be seen across the vast universe.
Type la Supernovae occurs in a binary star system when a white dwarf scoops off mass from its fellow star. This reproducible mechanism gives a well determined brightness and therefore scientists term such Type la supernovae as 'standard candles'.
Astronomers found that the Type la supernovae is so uniform that it has been designated as cosmic beacons and used to assess the depths of the universe. It is now revealed that they fall into different populations and are not very uniform as previously thought. .
Posted: 11 Apr 2015 06:49 PM PDT
Posted: 11 Apr 2015 06:42 PM PDT
Posted: 11 Apr 2015 06:37 PM PDT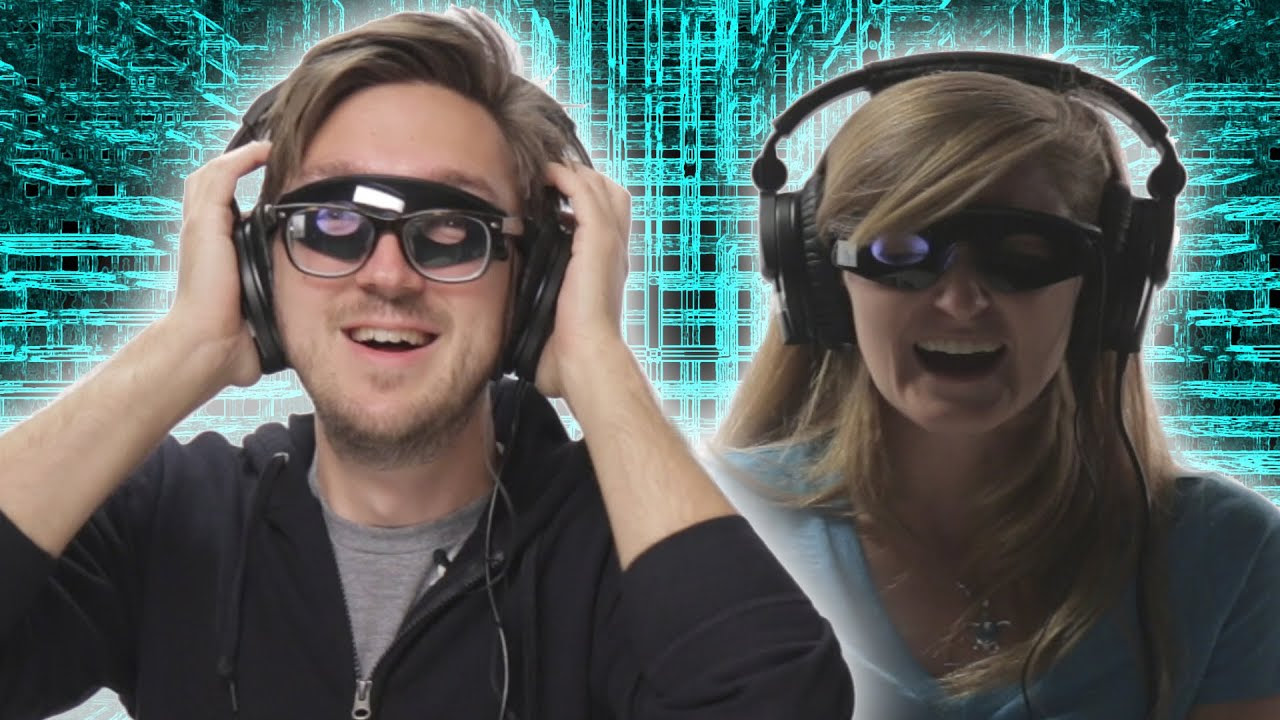 Posted: 11 Apr 2015 06:32 PM PDT
Posted: 11 Apr 2015 06:29 PM PDT

What is Narcissism?
Like many other psychological issues, there is a range of narcissism from mild to severe. Because of our inherent ego (as analyzed by Freud), a tendency to want to protect, celebrate and honor yourself is normal.
Yet, some people go much farther on the narcissism scale. Depending on the severity and the person's self-awareness, a narcissistic individual can be very difficult to relate to. Not surprisingly, many of their relationships fail. In extreme cases, a relationship with a narcissist can be emotionally abusive and damaging, particularly where children and significant others are involved.
The Mayo Clinic defines Narcissistic Personality Disorder as:
Narcissistic personality disorder is a mental disorder in which people have an inflated sense of their own importance and a deep need for admiration. Those with narcissistic personality disorder believe that they're superior to others and have little regard for other people's feelings. But behind this mask of ultra-confidence lies a fragile self-esteem, vulnerable to the slightest criticism.
After years of sitting in a counselor's chair, I finally asked myself whether I have narcissistic tendencies. I value my friendships, my marriage and relationships with my kids. And I don't want to be that self-absorbed person that can only talk about themselves and seek to control every situation in which they find themselves.
I have also come to certain realizations regarding my parents, siblings and spouse. While I cannot change their behavior, I can change my own reactions. Based on my personal experience, you may be able to deal with
narcissism, in mild situations, with the proper tools and approaches.
NOTE: I am not a psychologist. If you are in a relationship with a person that shows symptoms of Narcissistic Personality Disorder (whether a co-worker, lover, spouse or parent), you may wish to seek professional advice.
Narcissists only have eyes for themselves
Source: nasrulekram on Flickr creative commons
The Myth of Narcissus: Self-Worship Ends in Tragedy
Narcissism is a term based on the
Greek Mythology story of Narcissus. Briefly summarized, the myth tells the tale of a handsome man, Narcissus, who was punished for rejecting the love of a water nymph (Echo). The gods caused him to fall in love with his own image, reflected in a pond. Narcissus stared at himself for hours and hours, days and days.
Unfortunately, the reflection could not reciprocate any love, no matter how obsessively Narcissus worshiped it. Nor could he take a drink of water from the pond because, to do so would shatter the "perfect image" and expose his flaws and needs.
Eventually, Narcissus died of heartache, and a flower grew in his place.