---
Circus Lion Freed From Cage Feels Earth Beneath His Paws For The First Time ~ Heartwrenching Video!
Why It's So Hard for Scientists to Believe in God
10 Ways to Salvage a Bad Morning Before Parting Ways
Astrophysicists Can Now Make Weather Forecasts For Distant Planets
NASA Releases New Pictures of Ceres
Does Free Will Exist?
Men Answer Relationship Questions Women Are Too Afraid To Ask
Eyewitness Reports of Bigfoot In New York
10 of the Greatest Discoveries of Ancient Egypt
Everything We Know About The Andromeda Galaxy
Posted: 12 May 2015 09:19 PM PDT
Will
Footage shared this week by the Rancho dos Gnomos Santuário in Brazil shows the thrilling moment a lion named Will experiences, for the first time, the feeling of soil and grass beneath his feet.

Prior to being rescued and taken to the sanctuary, Will had been forced to perform with a traveling circus. For 13 long years, the lion had been confined to a cramped cage and denied any semblance of a normal existence.

Within seconds of his release, Will can be seen eagerly running his paws through the soft soil — tragically, a foreign material for a creature who, up until then, had known only cold metal floors.

Will's reaction to the grass that covers his sprawling new home is equally ecstatic. Despite his age, advanced for his species, the lion rolls around like a happy cub discovering life's simple pleasures.

But perhaps the most touching part of Will's transition into his new sanctuary can be seen in this moment of repose, as if most impressed not by the feeling of dirt or grass, but by a newfound sense of peace.

This scene, filmed in 2006 though released this week to the public, was only the beginning. In 2011, Will passed away of old age, but not before finally learning what it meant to be a lion.

"He had five years of tranquility before he died. Here he had the opportunity to interact with other lions. He loved to lie in grass and look at the sky," sanctuary founder Marcos Pompeo told The Dodo. "He was a very happy lion."

Watch the video of Will's release in its entirety below:


Click to zoom
Posted: 12 May 2015 09:18 PM PDT
Posted: 12 May 2015 09:18 PM PDT


Excerpt from huffingtonpost.com

1. Notice the good -- any and all good you can find -- even if it is simply, "I am so glad to see your face this morning," or, "You've always had a knack for unique clothing combinations!"

2. If someone is grumpy, let her do something you usually do, like pour the milk from a small pitcher, add the brown sugar to the oatmeal, or decorate a sticky note to put in a family member's lunch box or briefcase.

3. Pull out a "When you were little..." story. A child's image of himself tearing pancakes into itty-bitty pieces or calling strawberries "strawbabies" has the potential to bring a smile.

4. Open your arms. Don't say anything. Just hold on.

5. Decide if it's a battle worth fighting. If it isn't, take a deep breath and move on. If it is, speak in a tone that can be heard. Listen in a way that conveys care and concern.

6. Release control of the situation with a peacemaking invitation, like: How would you do it? Show me.

7. Give two minutes. Sit beside him. Rub her back. Get at eye level. Giving two minutes won't break the schedule, but it could make all the difference in someone's day.

8. Be especially generous with forgiveness in the morning hour. Don't be afraid to ask, "Can we start over?" Do-overs are a priceless gift that cost nothing but hold great value.

9. Think to yourself: That's someone's baby. That's my baby. Seeing him or her as a human being who is learning and growing can offer a shred of patience and perspective to get you through a trying moment.

10. When a situation is quickly deteriorating, give yourself a three-second preview of what an angry, critical, or sarcastic response will do. Will it make the situation better or worse? A three-second pause can save a morning, spare some pain, and prevent regret.

On mornings that are not salvageable, remember this: Day after day, you provide countless doses of love without even thinking about it. That sacred collection of loving gestures far outweighs this morning's clothing drama, burnt toast, and 7 a.m. meltdown.

Remember: Love prevails over failures, flaws, and even disastrous mornings.


This post originally appeared on The Hands Free Revolution Facebook page. Rachel Macy Stafford is the New York Times bestselling author of HANDS FREE MAMA...
Posted: 12 May 2015 09:05 PM PDT
Cloudy mornings and scorching hot afternoons: the Kepler space telescope has provided weather forecasts for some distant exoplanets.

Excerpt from techtimes.com

A telescope observing distant planets has found evidence of weather patterns, allowing astrophysicists to "forecast" their conditions.

Analyzing data from NASA's Kepler space telescope, a team of astrophysicists at universities in Canada and Great Britain has identified signs of daily weather variations on six exoplanets.
They observed phase variations as different parts of the planets reflected light from their host stars, in much the same way that our moon cycles though different phases.

"We determined the weather on these alien worlds by measuring changes as the planets circle their host stars, and identifying the day-night cycle," said Lisa Esteves from the Department of Astronomy and Astrophysics at the University of Toronto.

"We traced each of them going through a cycle of phases in which different portions of the planet are illuminated by its star, from fully lit to completely dark," added Esteves, who the led the team on the study.

The scientists have offered up "forecasts" of cloudy mornings for four of the planets, and clear but scorching hot afternoons on two others.

They based their predictions on the planets' rotations, which produce an eastward motion of their atmospheric winds. That would blow clouds that formed over the cooler side of one of the planets around to its morning side — thus producing the "cloudy" morning forecast.

"As the winds continue to transport the clouds to the day side, they heat up and dissipate, leaving the afternoon sky cloud-free," said Esteves. "These winds also push the hot air eastward from the meridian, where it is the middle of the day, resulting in higher temperatures in the afternoon."

The Kepler telescope has proven to be the ideal instrument for studying phase variations on distant exoplanets, according to the researchers.

The massive amounts of data and the extremely precise measurements that the telescope is capable of permits them to detect even tiny, subtle signals coming from the distant world, and to separate them from the almost overwhelming light coming from their host stars.

"The detection of light from these planets hundreds to thousands of light years away is on its own remarkable," said co-author Ernst de Mooij from the Astrophysics Research Centre from the School of Mathematics and Physics at Queen's University, Belfast.
"But when we consider that phase cycle variations can be up to 100,000 times fainter than the host star, these detections become truly astonishing."

There may come a day when a weather report for a distant planet is a common and unremarkable event, the researchers added.
"Someday soon we hope to be talking about weather reports for alien worlds not much bigger than Earth, and to be making comparisons with our home planet," said Ray Jayawardhana of York University in England.

This study was published in The Astrophysical Journal.
Posted: 12 May 2015 08:58 PM PDT
Bright spots on Ceres continue to puzzle astronomers


Excerpt from sciencetimes.com


NASA has released the most brilliant images of Ceres to date, truly showcasing the surface of the dwarf planet located in the asteroid belt. The new images could help scientists at NASA finally explain the unusually bright spots that have been puzzling researchers since the first images of the dwarf planet were sent back to Earth.

The new images were taken of Ceres by NASA's Dawn spacecraft between May 3 and 4 from a distance of 8,400 miles. The images show that the bright spots in a crater on Ceres' northern hemisphere are actually composed of many smaller spots. The exact nature of the spots is unknown but scientists believe they could be caused by ice on the surface.

"Dawn scientists can now conclude that the intense brightness of these spots is due to the reflection of sunlight by highly reflective material on the surface, possibly ice," said Christopher Russell, principal investigator for the Dawn mission from the University of California, Los Angeles, in a statement.

Dawn will enter its second mapping orbit on June 9. For the mission, Dawn will move even closer to the surface circling the dwarf planet every three days at a distance of 2,700 miles. This second mapping orbit, also known as the survey orbit, will allow the spacecraft to comprehensively map the surface of Ceres, according to NASA. At this range Dawn should also be able to determine if Ceres is geologically active.

NASA's Dawn spacecraft successfully entered the orbit of Ceres on March 6, making history as the first craft to successfully achieve orbit around a dwarf planet. This wasn't the only history making event in Dawn's life. Previously, the craft also visited Vesta beginning in 2011 and spent fourteen months studying one of the largest asteroids in the belt before departing for Ceres.

The Dawn mission is managed by NASA's Jet Propulsion Laboratory with components contributed by European partners from the Netherlands, Italy and Germany. Dawn is the first spacecraft to utilize ion propulsion, which allowed it to enter and leave the orbits of multiple celestial bodies.

Ceres is a dwarf planet and is the largest object in the asteroid belt measuring about 487 kilometers across and is located between Mars and Jupiter. Scientists at NASA hope that by investigating Ceres, they will be able to learn more about the early days of the solar system and how it formed.
Posted: 12 May 2015 08:51 PM PDT
Posted: 12 May 2015 08:42 PM PDT
Posted: 12 May 2015 08:39 PM PDT
Click to zoom
Posted: 12 May 2015 08:36 PM PDT
Click to zoom
Posted: 12 May 2015 08:32 PM PDT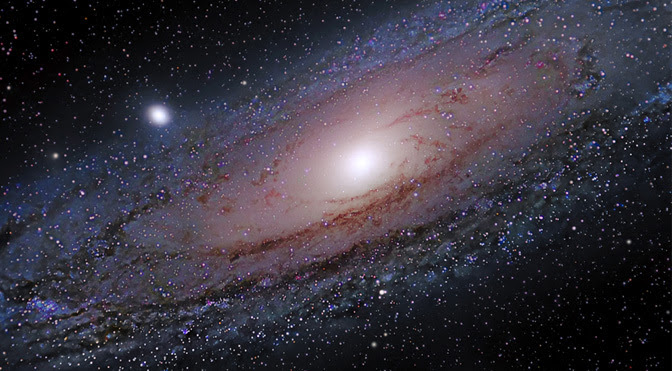 Click to zoom