---
Australia Prime Minister Advisor Says Global Warming is a United Nations Hoax to Create New World Order
Sea Salt Discovered on Jupiter's Moon Europa
Hawking: Humans may lose to machines in a hundred years or so without even knowing it.
Report: No endangered animals in 200 zoos across the US!
Could There Be Planets Beyond Neptune in Our Solar System?
Is Your Life Governed by Destiny or Chance?
Did Scientists Create A New State Of Matter?
The Ancient Greeks Knew a Thing or Two About Happiness
Posted: 17 May 2015 06:53 PM PDT
Maurice Newman, the Australian PM's business adviser
The Australian prime minister's chief business adviser says that climate change is a ruse led by the United Nations to create a new world order under the agency's control. The statement coincided with a visit from the UN's top climate negotiator.
Maurice Newman, chairman of Prime Minister Tony Abbott's business advisory council, said the UN is using false models which show sustained temperature increases because it wants to end democracy and impose authoritarian rule.

"It's a well-kept secret, but 95 percent of the climate models we are told prove the link between human CO2 emissions and catastrophic global warming have been found, after nearly two decades of temperature stasis, to be in error," he wrote in an opinion piece published in The Australian newspaper on Friday, without providing evidence.


Australia Prime Minister Tony Abbott

"The real agenda is concentrated political authority. Global warming is the hook," he said, adding that the UN is against capitalism and freedom and wants to create a "new world order."

The adviser's inflammatory comments coincided with a visit from UN climate chief Christiana Figueres.

According to Newman, Figueres is "on record saying democracy is a poor political system for fighting global warming. Communist China, she says, is the best model."

Figueres was in Australia to discuss practical climate change action, urging the country to move away from heavily polluting coal production. She also urged Australia to play a leading role at the climate summit in Paris in December.

But that call is unlikely to be heeded. During November's G20 meeting in Brisbane, Abbott warned that the Paris summit would fail if world leaders decided prioritize the cutting of carbon emissions over economic growth.

Abbott, who called the science behind climate change "crap" in 2009, also repealed a tax on carbon pricing and abolished the independent Climate Commission advisory body in Australia.
The prime minister has been reluctant to take part in climate change politics, trying but failing to keep it off the agenda at last year's G20 summit.

Both Abbott's office and the United Nations have so far declined to comment on Newman's statements.

A well-known climate change skeptic, Newman has made similar provocative comments in the past, calling the notion a "myth" and a "delusion."

In February, he criticized renewable energy policies. Citing British charity Age UK, he stated that elderly citizens in Britain often die of "winter deaths" because they can't afford power. He blamed renewable energy policies which drive up the price of energy.

However, when asked about his claim by The Guardian, the charity sent back a statement which referenced high energy costs, but failed to mention anything about renewable energy.

Just a few months earlier, in November 2014, Newman cited a Scottish government-commissioned study which allegedly said that for every job in the renewable sector, 3.7 jobs were lost elsewhere.
However, the report itself made no mention that it was commissioned by the government. In fact, the government called the study "misleading," adding that the industry would actually have the opposite effect on jobs.

According to the UN's Intergovernmental Panel on Climate Change, the global mean temperature could rise by up to 4.8° Celsius (40.6° Fahrenheit) this century alone. The prediction is seen as a recipe for droughts, floods and rising seas.
Posted: 17 May 2015 06:40 PM PDT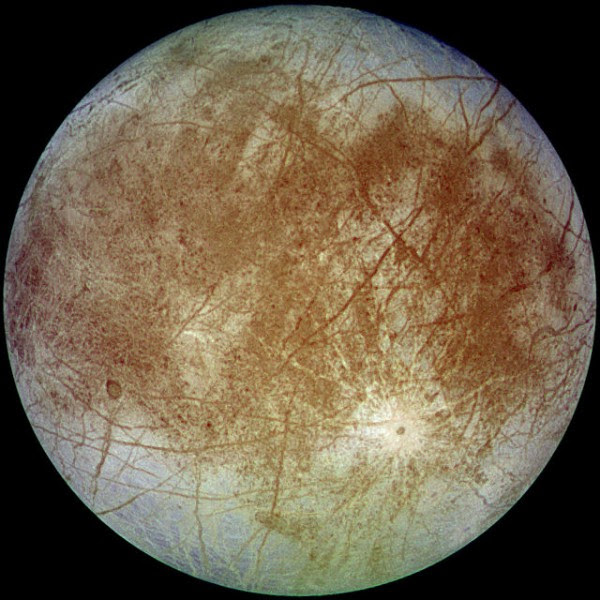 Europa is thought to have a subsurface ocean. Salt from this hidden sea might be emerging in long fractures visible in the moon's crust.

Excerpt earthsky.org


Laboratory experiments have lead to new information about the chemical composition of the mysterious dark material in the long, dark fractures on the surface of Europa, a large moon of Jupiter. Researchers at NASA's Jet Propulsion Laboratory (JPL) mimicked conditions on Europa's surface. They now say that the dark material is discolored salt, likely sea salt from below the moon's icy crust. The journal Geological Research Letters published their study on May 15, 2015.

The scientists say this new insight is important in considering whether this icy moon might be hospitable for extraterrestrial life. The life question is a key one for Europa, since this world is believed to have a liquid ocean beneath its crust. The presence of sea salt on Europa's surface suggests the ocean is interacting with its rocky seafloor.

Scientists have been intensely curious about Europa since Galileo discovered it in 1610. In recent years, they've puzzled over the dark material coating the long, linear fractures on Europa's observable surface. The material was associated with young terrain on this moon of Jupiter, suggesting that it had erupted from within Europa.
However, the chemical composition of the dark material remained elusive, until now.
Planetary scientist Kevin Hand at JPL led the new study. He said in a statement:
If it's just salt from the ocean below, that would be a simple and elegant solution for what the dark, mysterious material is.
Europa is immersed radiation from Jupiter's powerful magnetic field, causing high-powered electrons to slam into the moon's surface. Hand and his team created a laboratory test that mimicked the conditions of Europa's temperature, pressure, and radiation exposure. They tested a variety of samples including common salt – sodium chloride – and salt water in a vacuum chamber at Europa's chilly surface temperature of minus 280 degrees Fahrenheit (minus 173 Celsius). They also bombarded the samples with an electron beam to imitate Jupiter's influence.

After several hours – a time period corresponding to over a century on Europa, the researchers said – the salt samples were observed to go from white to a yellowish brown, the color similar to the features on the icy moon. Hand said:
This work tells us the chemical signature of radiation-baked sodium chloride is a compelling match to spacecraft data for Europa's mystery material.
A "Europa-in-a-can" laboratory setup at NASA-JPL mimics conditions of temperature, near vacuum and heavy radiation on the surface of Jupiter's icy moon. Image via NASA/JPL-Caltech
Close-up of salt grains discolored by radiation following exposure in a "Europa-in-a-can" test setup at JPL. Image via NASA/JPL-Caltech
Until now, telescopic observations have only shown glimpses of irradiated salts. No telescope on Earth can observe Europa's surface with enough resolution to identify them with certainty. Researchers suggest additional spacecraft observation to gather more evidence.
A visit to this icy world would help answer the most tantalizing questions about Europa. Long believed to have a liquid ocean of salt water below its icy surface, this moon continues to display promising conditions for extraterrestrial life.

As Europa orbits Jupiter, it experiences strong tidal forces similar to Earth and the Moon. These forces from Jupiter and the other Jovian moons cause Europa to flex and stretch, which creates heat, and results in Europa having a warm internal temperature than it would with just the heat from the Sun alone.

Recent observable geological activity also creates strong evidence that the subsurface ocean interacts directly with Europa's rocky interior, making geothermal vents, like those in Earth's oceans, a strong possibility as well.

These hydrothermal vent ecosystems on Earth thrive with no energy from the sun. Bacteria, shrimp and crustaceans have all been observed in these extreme environments, surviving on what researchers have deemed chemosythesis.

With Europa's enormous amount of liquid salt water, essential chemical elements and geological activity, this long discovered icy moon appears to be one of the solar systems most promising locations for habitable requirements for life.

However, until a devoted spacecraft visit's, nothing beyond hopeful speculation can be proven, the researchers say.

Bottom line: Researchers at NASA's Jet Propulsion Laboratory created laboratory conditions that mimicked those on Jupiter's large moon Europa, to learn the chemical compositions of the material in long, dark fractures in the moon's surface. They now believe this material is sea salt, which has emerged to Europa's surface from its liquid ocean below.
Posted: 17 May 2015 06:31 PM PDT
Excerpt from esbtrib.com


Stephen Hawking, the scientist and not Stephen King, the novelist has made some dire predictions about the coming conquest of humans by their own creations, robots. King can write something about this in effect but he will have a hard time surpassing the number one robot movie of all time, the terminator.
Humans' dependence on electronic technology to make their life comfortable and much easier may one day backfire on them. The scientist said that humans have become so complacent that they may not survive in the future.
In a conference held just recently, Hawking noted that robots and artificial intelligence could take over the world and conquer mankind in the next 10 decades. By 2115, the world will cease to exist as we know it today. While speaking at the Zeitgeist conference held in London, Hawking explained that humans need to come to terms with how they should go forward and not fall into complacency with how robotics and artificial intelligence are taking over without them even knowing it.
"One can imagine such technology outsmarting financial markets, out-inventing human researchers, out-manipulating human leaders, and developing weapons we cannot even understand. Whereas the short-term impact of AI depends on who controls it, the long-term impact depends on whether it can be controlled at all", he continued.
(Hawking continued to explain3ed that technology advancements that outsmarts financial markets, creating more and better inventions than humans, putting world leaders under its influence and coming up with advanced weaponry are slowly putting humans at a disadvantage. Researches should be made considering what AI would mean for humans.
.Creation of Ai would be in no doubt the greatest achievement of what humans can do if they can do it. It might also their last act if they're not careful about it.
Humans' have notoriously slow biological evolution and their ability to challenge the AI is almost none existent compared to what the machines can muster. Elon Musk agrees with Hawking about the dangers posed by AIs.


Posted: 17 May 2015 06:25 PM PDT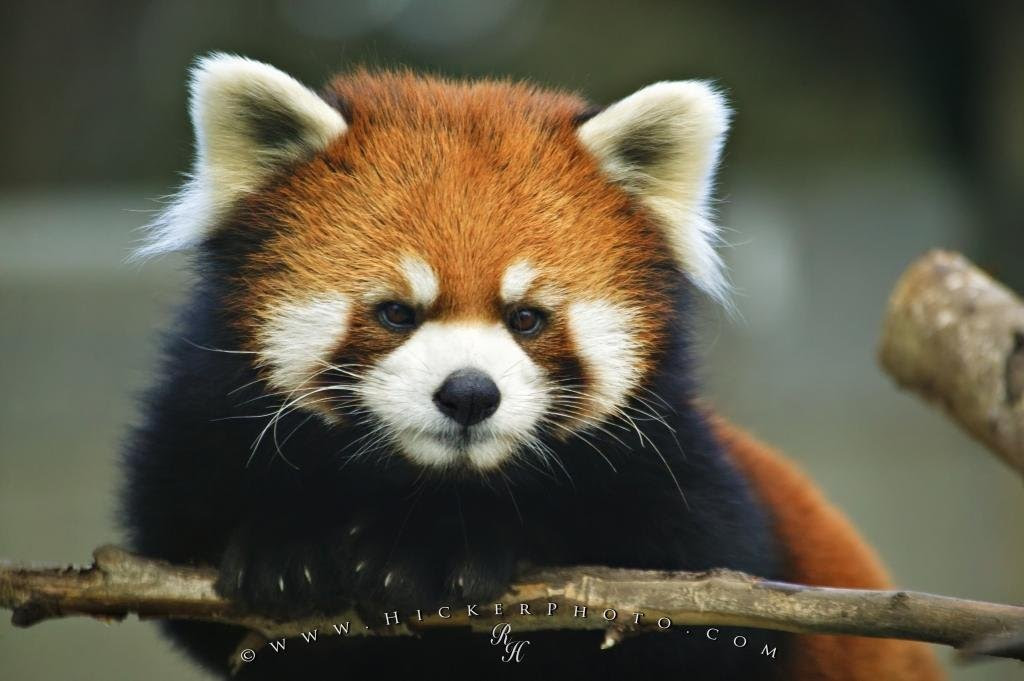 On May 15, the 10th anniversary of Endangered Species Day has been kicked off across the United States, which sees a series of wildlife awareness events with the participation of over 200 zoos. These zoos across the country restricted access to a few of their endangered animals and birds to make visitors feel the non existence of such species.
Ohio's Akron Zoo also participated in the awareness event, where it shrouded Sumatran tigers from visitors, with only limited access to visitors to capture a glimpse of the endangered tiger species. In Dallas Zoo, authorities kept the African penguins were kept away from visitors' sight, while allowing those visitors who commit to eat sustainable seafood, switching off lights when not in use and such kind of conservation efforts.
Ohio's Akron Zoo's director of marketing and guest services David Barnhardt revealed that the zoo will be using this event to launch their own program SAFE (Saving Animals from Extinction) where the zoo will create awareness of saving endangered animals. SAFE is sponsored by the Association of Zoos and Aquariums. He also said,
"Through SAFE we will pull all of these resources we have available to us and develop action plans, raise awareness and engage the public to help these endangered species."
Endangered Species Day is an opportunity for every humans to learn about the importance of animals, especially endangered species, and day to day actions they can take to protect these species, according to the Endangered Species Coalition. The Endangered Coalition not only sponsors events in the states, but also provides toolkits for zoos which interested in its own endangered species awareness programs such as SAFE.
Dallas Zoo has initiated a program in February 2015, named as the Wild Earth Academy, which educates people about endangered species. Ben Jones, Wild Earth Academy's Senior Director and Dean, said in a statement:
"There's a balance in nature and it's very evident that that balance is becoming imbalanced, it's shifting. We have to do our part to use the resources that we have, but not use them up."
The Coalition also produces the yearly report "Vanishing: Ten American Species Our Children May Never See" – listing the top 10 most endangered species during the time of reporting. 2014's 'Vanishing' report listed endangered animals like the Monarch butterfly, Mountain yellow-legged frog (extinct from southern Sierra Nevada), North Pacific right whale, great white shark (California/Mexico), little brown bat (extinct due to white-nose syndrome, an illness caused by a deadly fungus from Europe), whitebark pine, rusty patched bumblebee, greater sage-grouse, polar bear and snake river sockeye salmon.
Posted: 17 May 2015 06:06 PM PDT
Click to zoom
Posted: 17 May 2015 06:00 PM PDT
Click to zoom
Posted: 17 May 2015 05:51 PM PDT
Posted: 17 May 2015 05:50 PM PDT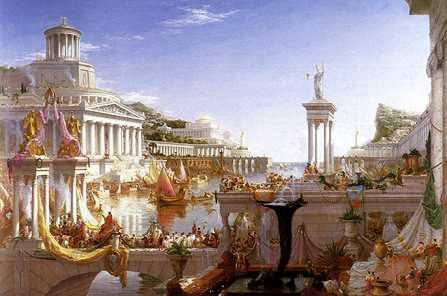 Click to zoom